Battery predictive software specialist Accure has secured a €7.2 million ($7.8 million) investment
Battery predictive analytics software provider Accure announced in late August it has secured a €7.2 million ($7.8 million) investment. The round was led by Blue Bear Capital and HSBC Asset Management, and included Riverstone Ventures and Capnamic Ventures. The funding "will enable Accure to accelerate its growth and provide comprehensive battery asset health and monitoring […]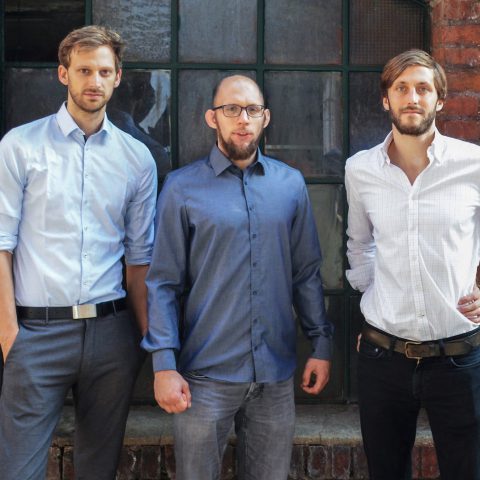 Battery predictive analytics software provider Accure announced in late August it has secured a €7.2 million ($7.8 million) investment. The round was led by Blue Bear Capital and HSBC Asset Management, and included Riverstone Ventures and Capnamic Ventures.
The funding "will enable Accure to accelerate its growth and provide comprehensive battery asset health and monitoring solutions to businesses worldwide across energy, electric vehicles, transit, marine, insurance and other industries".
Accura, AI for battery analytics
Accure uses AI and machine learning to analyze battery data and identify batteries that need to be replaced to avoid an incident. The company, based in Germany, has worked with New York City Transit, Berlin public transit agency BVG, and other companies, and plans to expand globally.
Accure's predictive analytics platform uses AI, field data and modeling to detect irregular battery cell behavior and provide an independent third-party view of battery health. Accure states its solutions "have led to the prevention of over 50 battery incidents and have significantly increased the performance and output of utility-scale storage systems around the world".
"Accure is on a mission to improve battery safety, reliability, and longevity," said Dr. Kai-Philipp Kairies, Co-Founder and CEO at Accure. "Our predictive analytics software supports more than three gigawatt-hours of storage, preventing numerous battery incidents, and most importantly, our customers now have peace of mind knowing that an independent and trusted partner is ensuring safe, high-performing systems."
"We see advanced software like Accure's increasing the safety, output and value of battery assets, becoming one of the most important tools in the global buildout of renewable energy, energy storage, electric vehicles, and other battery-powered infrastructure," said Dr. Carolin Funk, Partner at Blue Bear Capital.
"As energy and mobility lead the electrification of industries globally, we are excited to be supporting Accure to scale their battery intelligence platform," said Christophe Defert, Head of Climate Technology Investments at HSBC Asset Management. "As the world's use of batteries grows exponentially in our homes, businesses, vehicles, and electric grids, the need for safety and reliability has never been greater."
"Safety and reliability are important to HDI and our customers, and we are pleased to partner with Accure and leverage the company's predictive battery analytics technology to offer better risk mitigation tools to our customers," said Claire McDonald, member of the board of HDI Global SE. "We see immense growth potential for battery safety and monitoring technology, to prevent incidents and increase the security and economic viability of battery-powered infrastructure."