Optibus opens new Southern European HQ in Rome
Optibus is opening a new Southern European HQ in Rome, Italy. The tech company has the goal of enabling local public transportation providers to increase operational efficiency and make public transportation the primary mode of mobility for passengers. The first unicorn in the public transport industry, Optibus has a cooperation in force with Enel X and has been adopted […]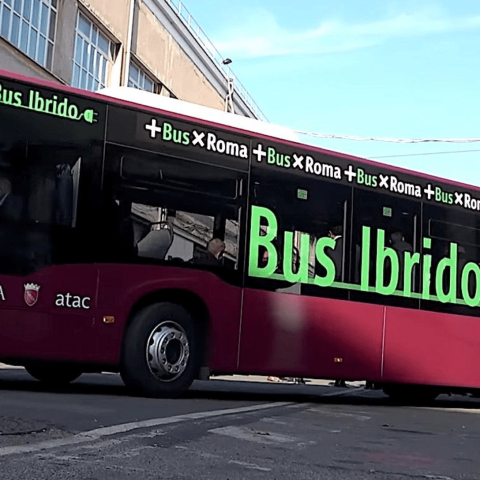 Optibus is opening a new Southern European HQ in Rome, Italy. The tech company has the goal of enabling local public transportation providers to increase operational efficiency and make public transportation the primary mode of mobility for passengers.
The first unicorn in the public transport industry, Optibus has a cooperation in force with Enel X and has been adopted so far in 1,000 cities worldwide and has recently announced the acquisition of Trillium, a SaaS provider that helps transportation operators and agencies keep passengers informed.
Optibus opens new office in Rome
Under the leadership of Francesco Golia, Optibus' Regional Managing Director, Optibus' Rome office will focus on expanding access to Optibus' cloud-native solution and optimization algorithms across Italy and beyond in Southern Europe, onboarding new customers to the software platform, and delivering customer success. The office will work closely with transportation providers to develop tailor solutions to industry-wide challenges, such as driver shortages and the transition to electric buses, and meet the need for more operational flexibility and innovation to easily adapt services to match dynamic passenger demand.
The opening of Optibus' Rome office reinforces Rome mayor Roberto Gualtieri's move "to achieve a real mobility revolution, reconnecting our neighborhoods and making Rome a more sustainable and liveable city," as mentioned at last week's European Mobility Week.
"From driver shortages to managing electric buses, public transportation across Italy faces challenges that can only be resolved through digital transformation. The opening of Optibus' Rome office demonstrates the company's long-term commitment to local operators and agencies and to increasing access to sophisticated planning and operational tools," said Dave Joshua, Optibus' General Manager, EMEA.