E-bus telematics services provider Saga Tenix secured 855,000€ fundings from Newday
E-bus telematics services provider Saga Tenix announces it has secured 10 million NOK (around 855,000 euros) in funding from Newday to further hone their technology for electric buses. Saga Tenix is a provider of electric bus telematics services (it has for instance delivered the IT solutions to Keolis EV fleet in Bergen), and in May 2021 has raised […]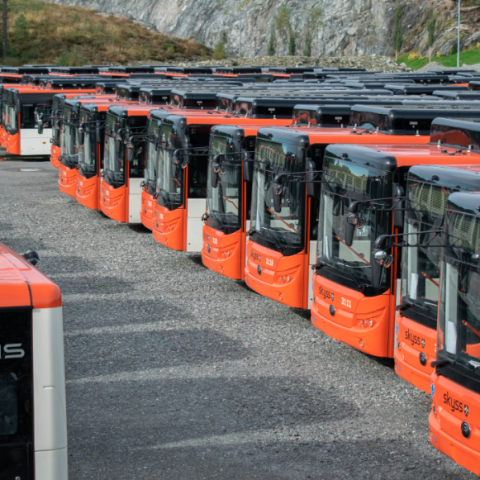 E-bus telematics services provider Saga Tenix announces it has secured 10 million NOK (around 855,000 euros) in funding from Newday to further hone their technology for electric buses.
Saga Tenix is a provider of electric bus telematics services (it has for instance delivered the IT solutions to Keolis EV fleet in Bergen), and in May 2021 has raised €1.5 million from Norway's largest VC fund, Idekapital. Now Rune Holen, Partner at Idekapital, enters the board as Chairman of the board. Trond Stensrud, CEO and partner of Newday will also be joining Tenix as a board member. In late 2021 Saga Tenix had been awarded a 1 million euros grant from the Research Council of Norway.
Saga Tenix gets funding
Newday is an investment firm which has a particular interest and involvement in small and medium businesses specializing in technology.
Within the next few years, Tenix aims "to expand its Norwegian green technology footprint across Europe. Tenix's green technology focuses on enabling a seamless transition for bus companies adopting electric bus fleets, a transition that more and more bus companies are making. By providing robust smartbus and charging solutions, bus companies can understand the efficiency, and gain an in-depth and data-driven overview of their electric bus fleet. The acquired funding from Newday will contribute towards research & development to enhance these solutions further and meet the burgeoning demand".
"Securing this funding underscores the belief in Tenix's vision and capability to alter the bus industry by mitigating the environmental footprint," said Torbjørn Krøvel, Chief Executive Officer at Tenix.