Stratio and Genie Insights together to support predictive maintenance in Ireland
Predictive fleet maintenance platform Stratio announces its partnership with Genie Insights, the provider of fleet technology and marketing services, to implement and support the rollout of real-time predictive maintenance technology to Irish transport fleets.  Stratio joins forces with Genie Insights County Antrim-based Genie Insights is a fleet and workshop technology specialist that helps transport operators […]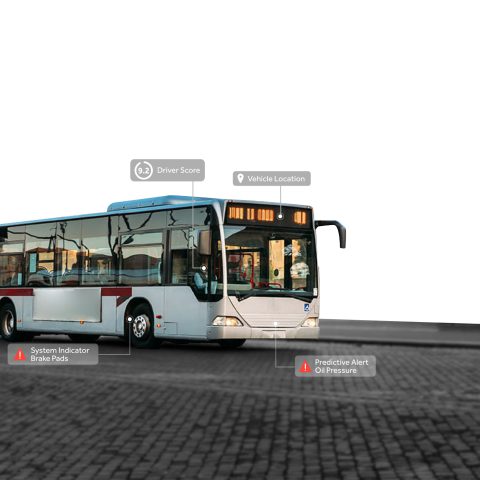 Predictive fleet maintenance platform Stratio announces its partnership with Genie Insights, the provider of fleet technology and marketing services, to implement and support the rollout of real-time predictive maintenance technology to Irish transport fleets. 
Stratio joins forces with Genie Insights
County Antrim-based Genie Insights is a fleet and workshop technology specialist that helps transport operators to manage compliance, improve safety and reduce costs by digitizing fleet management processes. Genie Insights is already working with other technology partners, including the fleet maintenance software provider, Freeway Fleet Systems, which now integrates with the Stratio Platform.  Genie Insights has supported many of Ireland's largest fleets to adopt Freeway, including Go-Ahead Ireland, McBurney Transport, Calor Gas, McCulla Transport, P&O Ferries and Agro Merchants (now Americold).
Stratio points out that "For Freeway customers choosing to integrate with Stratio, fault codes and maintenance metrics are automatically pushed into the Freeway system if a defect or out-of-range parameter is detected. Whether using Freeway and Stratio combined, or using Stratio as a standalone platform, fleet managers can get alerts at the early signs of malfunction so action can be taken".
The Stratio Platform allows transport companies to understand what is happening to vehicle components without physically looking at them. By harnessing the power of data, Stratio provides real-time insights to fleet managers through a platform that collects, analyses and explains vehicle errors, component failures and fluid or wear levels that are outside of safe tolerances to predict defects or breakdowns before they happen. 
Stratio – Genie Insight: predictive maintenance is the future
Matt Reeve of Genie Insights said: "This partnership was a logical next step for Genie Insights since Stratio integrates fully with Freeway, a system that we have been proud to represent for five years now.  When we first found out about Stratio during its implementation at our mutual customer, Go-Ahead Ireland, I knew it was something we wanted to be involved with.  Predictive maintenance is the future of fleet management and Stratio's disruptive platform is really blazing a trail.  We are excited to bring Stratio to other fleets across Ireland."
"Genie Insights's expertise is invaluable for Stratio. They are staying ahead of the curve when it comes to new technologies and their expertise in consulting fleet managers on how to optimize their operations and reduce downtime is an asset for us",  said Tobias Schenck, VP of business development at Stratio. "Genie Insights will be instrumental in expanding our presence in Ireland. We are excited for this next chapter and confident that we'll see the fruits of this partnership soon", Schenck added