Battery analytics company Volytica Diagnostics has closed a €5.5M investment round
Battery analytics company Volytica diagnostics has closed €5.5M investment round led by SHIFT Invest and EnBW New Ventures The capital will be used "to scale its operations, refine its battery analytics technology, and expand into global markets", Volytica states. Volytica diagnostics closes investment round Volytica diagnostics has been cooperating with TÜV Nord Mobility supporting the reselling transaction of 259 BYD […]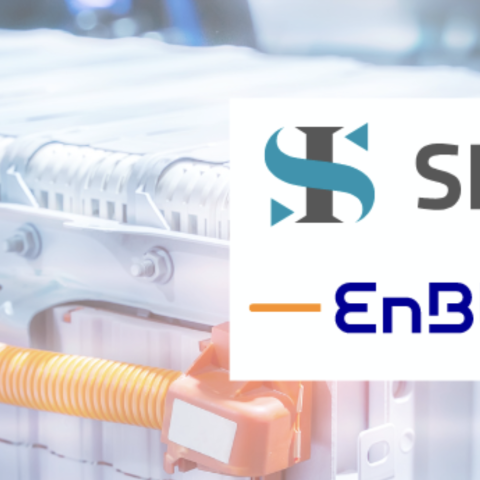 Battery analytics company Volytica diagnostics has closed €5.5M investment round led by SHIFT Invest and EnBW New Ventures
The capital will be used "to scale its operations, refine its battery analytics technology, and expand into global markets", Volytica states.
Volytica diagnostics closes investment round
Volytica diagnostics has been cooperating with TÜV Nord Mobility supporting the reselling transaction of 259 BYD used electric buses in the Province of Overijssel, Netherlands. They are also implementing a joint project for the optimal and safe operation of a fleet of electric buses in London together with Enel X. Recently the company has entered into a partnership with CarMedialab.
The round was led by one of Europe's leading impact investors, Netherlands-based SHIFT Invest and the investment arm of one of Germany's largest utilities, EnBW New Ventures. Further investors include Dutch TN Ventures (VC firm of founders of e-bus management company ViriCiti), FTTF (Fraunhofer Technology Transfer Fund) and existing shareholders as Technologiegründerfonds Sachsen (TGFS) und Atlantic Labs, as Volytica states.
Energy storage as building block for energy transition
"We see energy storage not merely as a complement, but as a central building block for the energy transition," said Melanie Beyersdorf, Investment Manager at EnBW New Ventures. "volytica's groundbreaking analytics are perfectly positioned to maximize the potential of this shift. We see this technology having a substantial impact across many industry segments and believe in the experienced team." 
Thijs Gitmans, Investment partner at SHIFT: "volytica is a gateway to promoting a more sustainable and efficient use of energy storage assets in mobile and stationary applications. With the battery being  the most expensive degrading component of the energy and mobility transition, it's a big milestone to have a solution that helps to make battery performance more reliable and extend lifetime of the batteries, avoiding CO2 emissions and alleviating demand for critical natural resources. We are very excited by the drive and the expertise of the team that makes this happen – and therefore proud to be part of their journey."
"This financing round marks a pivotal moment for volytica. With the support of SHIFT, ENV and the ViriCiti founders, we're now equipped to develop and scale our solutions to support the rapidly expanding battery market in both stationary and e-mobility application," said volytica's CEO Claudius Jehle (who, by the way, authored a series of knowledge articles on battery-related topics for Sustainable Bus), "We believe we can play a crucial role in driving both value and impact across many sectors in the years to come – this round significantly shortens our timeline to get there."