Alstom to stop the production of Aptis. The group would be looking for a buyer
Alstom Aptis production is going to be stopped. The production lines will be halted by the end of 2021. The news is reported on several French media, among them the newspaper Le Figaro, and involves the plant of Hangenbieten (Bas-Rhin). It is reported that «the management adduces a lack of orders, and 141 employees are […]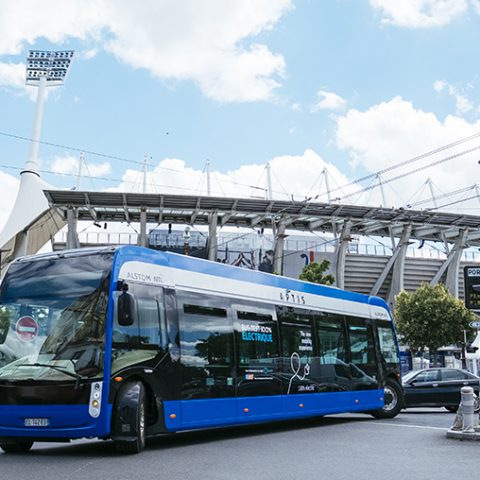 Alstom Aptis production is going to be stopped. The production lines will be halted by the end of 2021. The news is reported on several French media, among them the newspaper Le Figaro, and involves the plant of Hangenbieten (Bas-Rhin). It is reported that «the management adduces a lack of orders, and 141 employees are waiting for a buyer». Accordingly, the management hopes to find a buyer and has announced the creation of a job protection plan (PSE) to limit the social impact of the decision.
According to a source quoted by AFP, the company is experiencing a «gap in the needs of operators in France and Europe on the electric bus market» compared to its offer, as well as «strong competition».
Alstom Aptis, 37 units delivered so far
The Alstom Aptis, the first bus (electrically powered) ever produced by Alstom, was launched in 2018. As of end 2020, 37 units have been delivered (according to Chatrou – CME Solutions figures). Just to name some, four vehicles were delivered in La Rochelle, twelve were ordered in Strasbourg. Some vehicles are also said to have registered some glitch.
Alstom to stop production of the Aptis
Now, reportedly, the management justifies the decision of halting the Aptis' production with the poor number of order received, on a market that is surely ramping up but is also becoming more competitive.
Still according to the French media, 62 more e-buses are going to be manufacturer within 2021. 50 will be handed over to RATP, as Alstom resulted as one of the three winners at Paris tender for up to 800 e-buses. Then, it is reported that «only about twenty employees will remain in the company to maintain the vehicles».