411 electric buses up for grabs in Rome
ATAC has issued a long-awaited tender for as many as 411 electric buses. Being more specific: 396 12-metre and 15 18-metre vehicles. The tender is partly financed by the carrier's budget funds and partly by the NextGenerationEU. Estimated value for the operation? 368.58 million euros. The deadline for submitting bids has been set for noon […]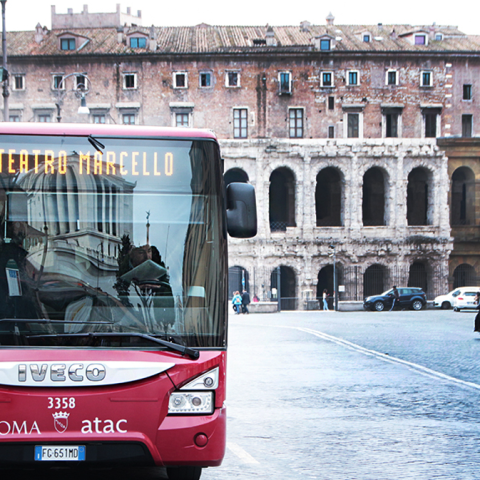 ATAC has issued a long-awaited tender for as many as 411 electric buses. Being more specific: 396 12-metre and 15 18-metre vehicles. The tender is partly financed by the carrier's budget funds and partly by the NextGenerationEU. Estimated value for the operation? 368.58 million euros. The deadline for submitting bids has been set for noon on 18 September.
ATAC tender for zero emission buses in Rome
The Italian capital city has set the goal to replace 600 buses by 2022, thus eliminating the oldest and most polluting buses. A few years ago a fuel cell bus tender was issued in the framework of the European project 3eMotion. No bids were submitted (two times).
Lot number 1 has a base amount of 149.485 million euro: 101 of which for the supply of the 202 12-metre buses, 40.4 for full service, 8 for the option of a possible additional annual mileage and 5.2 million for safety charges.
The second lot, still focusing on solobuses, has a basic amount of EUR 143.564 million: 97 for the supply of 194 12-metre buses and 38 for full service maintenance. The rest for added kilometres and safety. Finally, Lot 3 is worth 14.102 million euro of which 10 for the purchase of 15 18-metre buses and the remainder for full service and additional services.