Battery ebuses are not enough. Qbuzz will operate also 20 Van Hool fuel cell buses
Public transport agency Groningen Drenthe has commissioned the construction of a hydrogen filling station, the supply of hydrogen and the purchase of 20 hydrogen buses. Shell Nederland has won the tender for the supply of hydrogen for the buses and is building a hydrogen filling station in Groningen. Transport operator Qbuzz has awarded the bus […]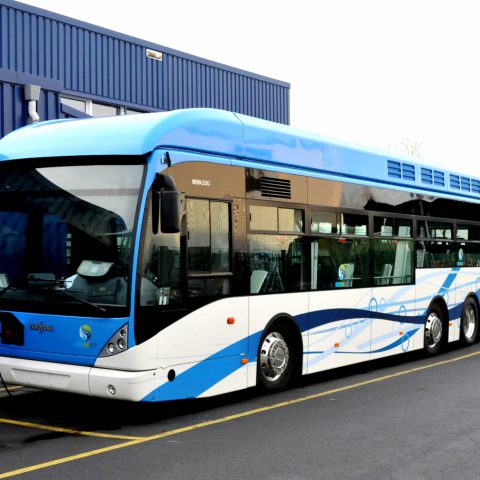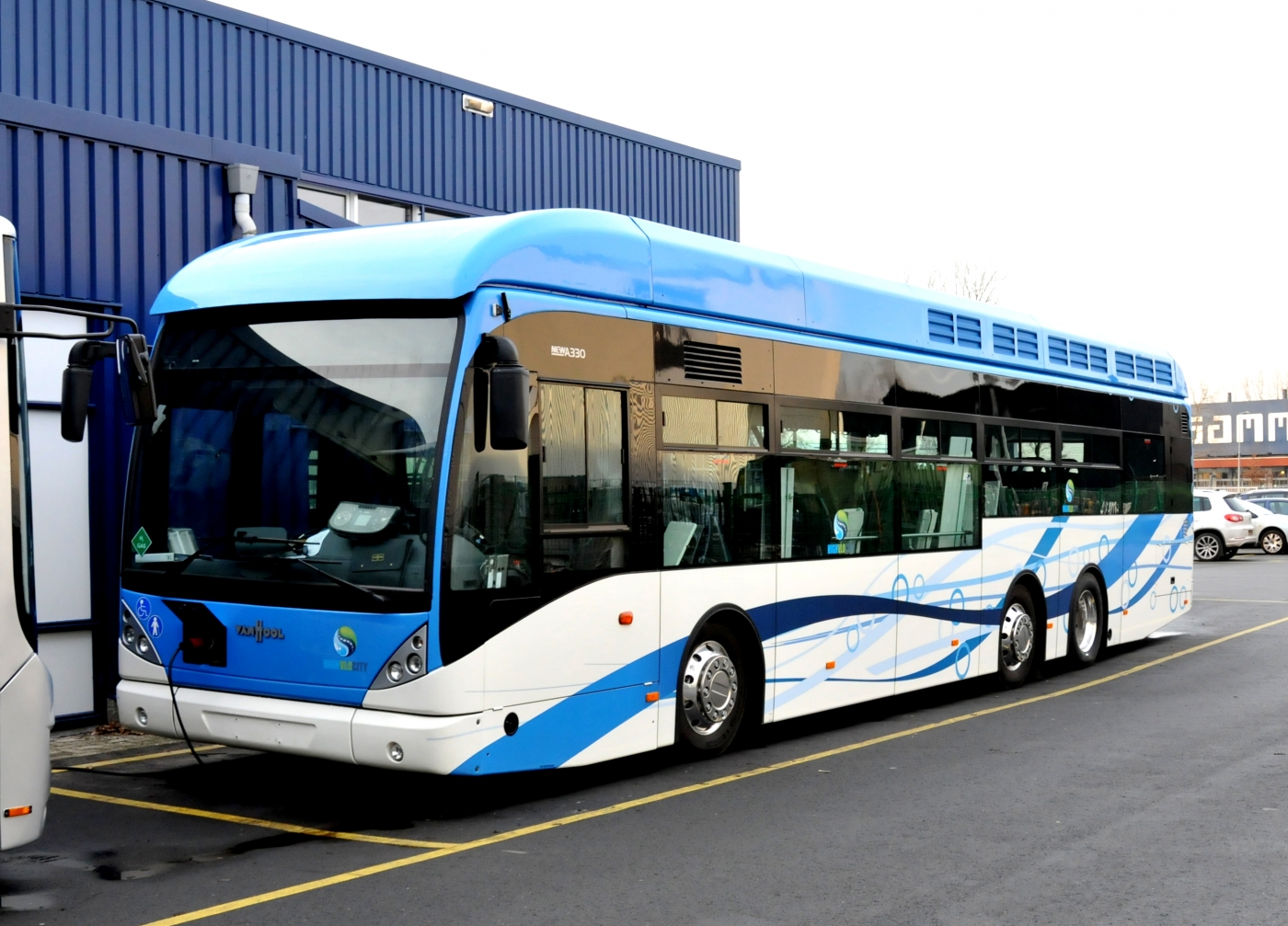 Public transport agency Groningen Drenthe has commissioned the construction of a hydrogen filling station, the supply of hydrogen and the purchase of 20 hydrogen buses. Shell Nederland has won the tender for the supply of hydrogen for the buses and is building a hydrogen filling station in Groningen.
Transport operator Qbuzz has awarded the bus contract to Van Hool, that is also going to deliver fuel cell buses in Cologne and Wuppertal and in Denmark. And at the end of 2019 the first hydrogen powered worldwide will start operation in Pau (France).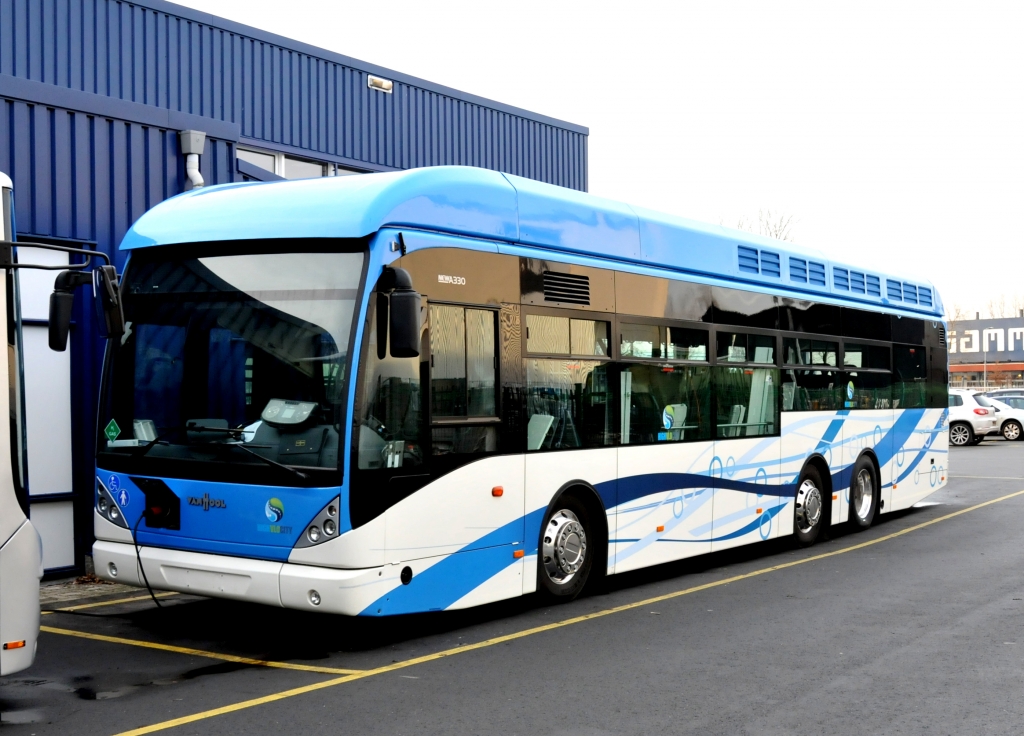 Up to 400 km on a tank for hydrogen buses
The buses and the hydrogen filling station are expected to become operational in December 2020. Hydrogen buses have a range of 350-400 km on a full tank, according to manufacturers. During the journey, hydrogen is converted into electricity, which is used to power the electric propulsion system. The range, without intermediate charging, is significantly greater than that of battery buses. These buses can therefore be used not only, as battery electric buses, on city routes, but also in regional lines. Van Hool buses will in fact run on regional lines in Drenthe and Groningen. Qbuzz has also awarded a big contract of 160 electric buses to Ebusco, VDL and Heuliez.
Hydrogen buses, EU funded projects
Since December 2017 the public transport agency and the carrier Qbuzz (owned by Italian railways) have been running a pilot project in Groningen and Drenthe in which two hydrogen-electric buses run in the regular timetable. Both the two pilot buses project and the 20 buses in Groningen are supported by the Ministry of Infrastructure and the Environment, the EU via the FCHJU project and the provinces of Groningen and Drenthe.
Fleur Gräper – van Koolwijk, Chairman of the Public Transport Agency commented: "This is an enormous step. This brings the use of hydrogen as a vehicle fuel out of the experimental phase. We are at the forefront in the Netherlands and at the forefront in Europe. We also want this to make our ambitions for a new energy future for the Northern Netherlands concrete."