Brisbane Metro's pilot vehicle (a 24-meter battery-electric bus) arrives in Australia
Two and half years after contract award, Brisbane Metro's much-anticipated vehicle, the lighTram 25, built and designed by Swiss vehicle manufacturer HESS, has arrived in Brisbane. The 24.5-metre bi-articulated, battery electric pilot bus will go through an extensive testing and acceptance process, including on-road testing on Brisbane's busways, and assessment of flash-charging capabilities (with infrastructure awarded […]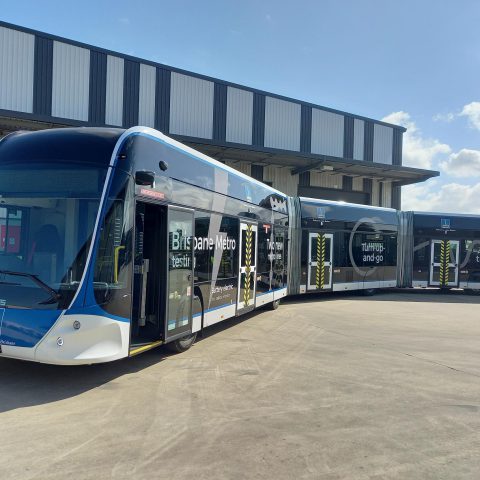 Two and half years after contract award, Brisbane Metro's much-anticipated vehicle, the lighTram 25, built and designed by Swiss vehicle manufacturer HESS, has arrived in Brisbane.
The 24.5-metre bi-articulated, battery electric pilot bus will go through an extensive testing and acceptance process, including on-road testing on Brisbane's busways, and assessment of flash-charging capabilities (with infrastructure awarded to Hitachi Energy), Brisbane City Council announces in a press note.
The same vehicle had been tried and tested on the streets of Nantes, France's sixth largest city, there were a few significant differences between that model and the one that would operate in Brisbane.
Both Brisbane City Council and Nantes Metropole have been joining the panel of Sustainable Bus webinar "Powering the future of public transport", supported by Hitachi Energy and broadcasted in mid-March 2022. Damien Garrigue, Bus project manager, Nantes Métropole, has explained peculiarities of the city e-bus project in an interview (see below).
Brisbane Metro: the pilot vehicle in Australia
Alex Naef, CEO of HESS, said: "The lighTram 25 is capable of quietly, efficiently and cleanly moving large numbers of people, all while providing a new level of passenger experience. This is a flexible transport system that is not tied to rail infrastructure and that can be easily adapted to different transport routes because of the vehicle's manoeuvrability. Over the full lifetime of the vehicles, the lighTram 25 offers cities one of the most cost-effective solutions for improving public transport and reaching governments' sustainability goals."
Peter Dale, Country Manager for HESS, adds: "Since contract award, HESS has collaborated closely with Brisbane City Council across all stages of the design process to make sure that their requirements and wishes aligned with the ultimate vehicle design. The vehicle today incorporates solutions to maximise access, comfort and safety. There are three large and easily accessible mobility aid bays all in one carriage, an electric ramp, hearing loops and the ability to communicate with the driver via microphone and cameras, among other features."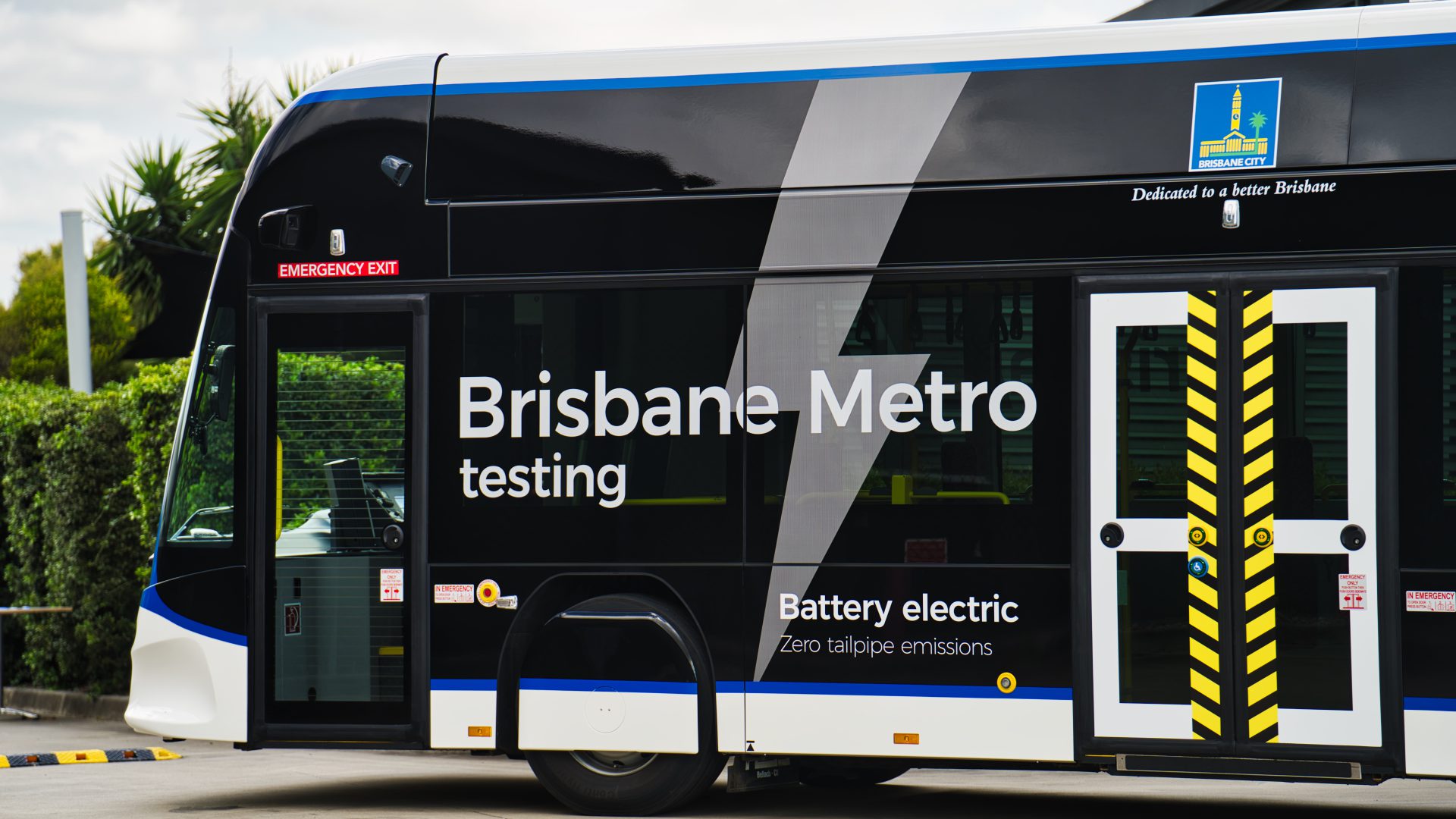 Still Naef says: "Intense rainfall and humidity are part of the Brisbane climate, which meant certain design changes were needed, including new floor materials that resist water ingress and special ducts to channel excess water beyond the vehicle. The varying temperatures [compared with France] required a powerful air-conditioning system along with a function known as pre-conditioning. Pre-conditioning automatically prepares the vehicle, raising the internal temperature to a level that is immediately comfortable to the driver and passengers".
HESS, which will employ a full-time service engineer in Brisbane to support the pilot vehicle, will partner with local bus manufacturer Volgren: "Their Eagle Farm facility is a major asset as far as testing and acceptance goes, but also for education – Dale adds -. We will perform driver training and maintenance training in partnership with Volgren. We also intend to learn, in partnership with Council, how the vehicle operates in Brisbane and review their feedback before deciding on any adjustments for the initial fleet of 59 vehicles – Volgren will play a crucial role in that process."