BUS2BUS 2022: what we found under Messe Berlin's spotlights
Yesterday saw the opening of the two-day BUS2BUS 2022 exhibition, Berlin's bus trade fair. The venue for this key event for the German market is Messe Berlin's pavilions 20 and 21, which once again welcomed visitors and vehicles, after a completely digital edition due to the pandemic. Bus2Bus Berlin: Otokar, Iveco Bus, Temsa, Skoda, CaetanoBus […]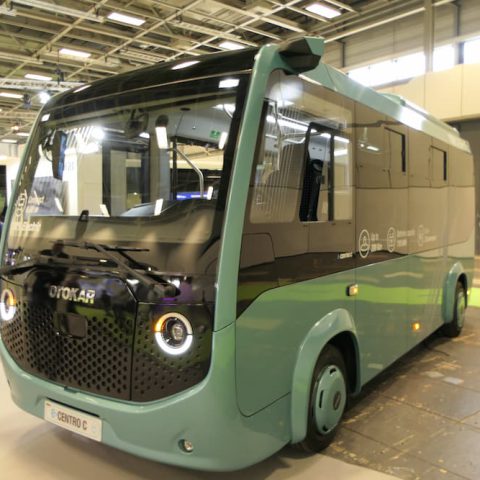 Yesterday saw the opening of the two-day BUS2BUS 2022 exhibition, Berlin's bus trade fair. The venue for this key event for the German market is Messe Berlin's pavilions 20 and 21, which once again welcomed visitors and vehicles, after a completely digital edition due to the pandemic.
Bus2Bus Berlin: Otokar, Iveco Bus, Temsa, Skoda, CaetanoBus
Class I and Class II buses represent almost the entirety of the offer at the fair, but there are also some tourist coaches under the spotlights. As this is a purely German event, Daimler and MAN (also with Neoplan) exhibiting areas stand out.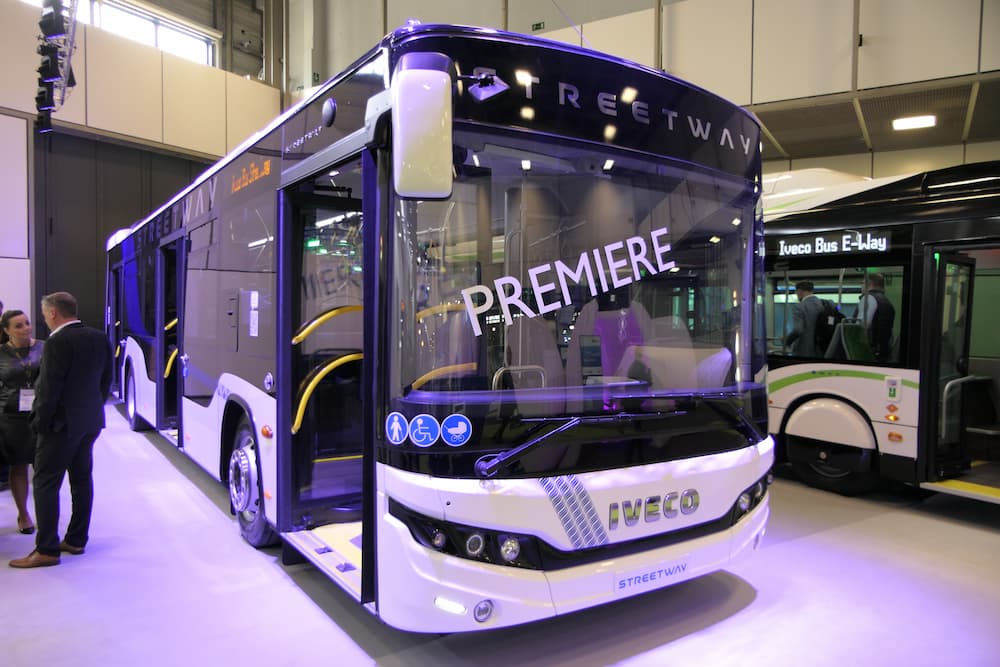 The "Turkish team" was also strong, with Karsan, Isuzu and Otokar; the latter brought the only new product to the show, presenting the e-Centro, a six-metre electric vehicle.
Electricity (along with hydrogen) is the fil rouge of the exhibition. Iveco is well aware of this, having landed in the German capital city with the twelve-metre E-Way. Close to it, the Streetway, for the first time ever at a trade fair.
Temsa and Skoda join the exhibition with the Avenue Electron and the E' City respectively. Then there is Ebusco, the hydrogen-powered Caetano (H2 City Gold in collaboration with Toyota) and repower specialist pepper motion.
Switch Mobility and the first time of Arthur Bus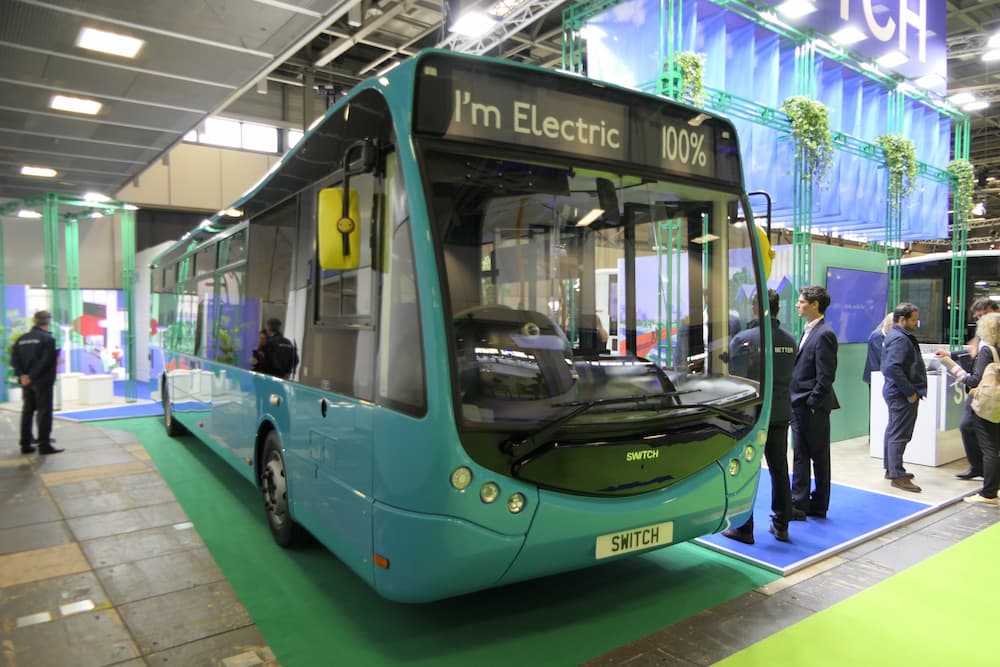 Finally, the third piece of news after the small Otokar and the premiere of Iveco's Streetway is the presence of the Anglo-Indian Switch Mobility, that will launch its 12-metre bus in June, presumably in Paris.
Finally, Altas, ProBus, KBus and FlixBus are also present, and Scania as well. It should be mentioned the presence of the German-based Arthur Bus, with a range of electric and fuel cell buses.