California pushes for the transition to electric buses: only zero emission purchases from 2029
California bus fleets will be made of electric buses only, according the Innovative Clean Transit rule, voted by California's Air Resources Board (CARB). It requires public transit agencies throughout the state to commit to buying only zero-emission buses (battery electric or fuel cell) starting in 2029. This standard will ensure nearly 14,000 buses on California roads […]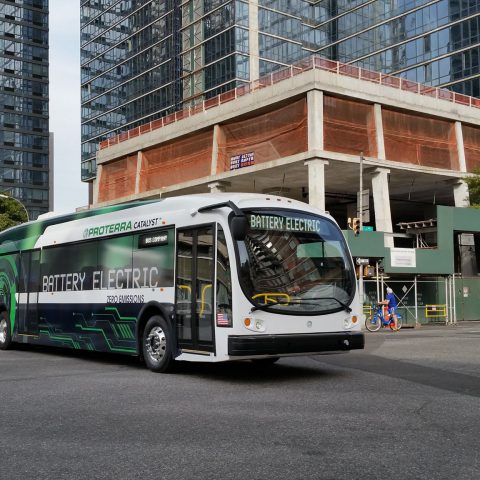 California bus fleets will be made of electric buses only, according the Innovative Clean Transit rule, voted by California's Air Resources Board (CARB).
It requires public transit agencies throughout the state to commit to buying only zero-emission buses (battery electric or fuel cell) starting in 2029. This standard will ensure nearly 14,000 buses on California roads will be zero emission by 2040. A move that makes particularly sense, given the fact that California is the US leader in electricity generation from non-hydroelectric renewable energy source (geothermal, wind, solar).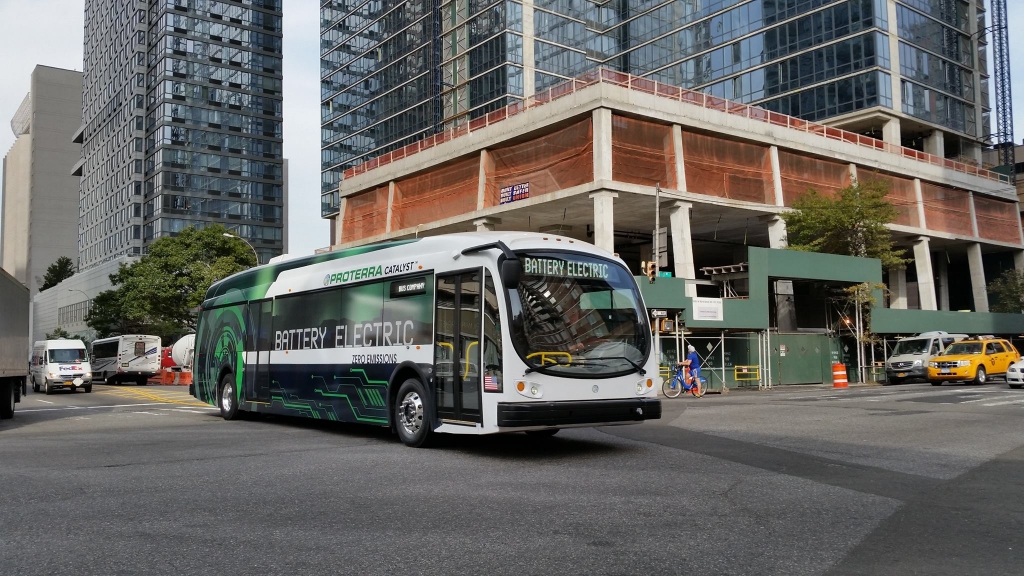 25 percent electric buses from 2023 in California
The vote came after nearly three years of discussion and input from transit agencies, industry and public-health groups. The transition will need to start way before 2029. From 2023, 25 percent of new buses must be zero emission.
The percentage will grow to 50 percent in 2026. The state is leading the shift to clean technology in the field of public transport: for instance San Francisco aims to achieve a 100 percent electric bus fleet by 2035, starting to buy only battery electric buses from 2025 on. Among the operators already committed to convert the fleet there are also AC Transit, Santa Clara Valley Transportation Authority and Monterey-Salinas Transit. A few days ago, the Victor Valley Transit Authority (VVTA) has awarded New Flyer a new contract for seven forty-foot (12 meter), battery electric buses Xcelsior Charge.
The new vehicles will mark the beginning of VVTA's transition to zero emission as the agency works toward a goal of 100 percent electric public transit by 2040. And the target of MTD Santa Barbara is a fully electric fleet by 2030.
California, strong market signal to electric bus manufacturers
According to the Union of Concerned Scientists (UCS), «California can expect to reduce its carbon emissions by 1 million metric tons in 2040 because of this new standard. The heavy-duty transportation sector disproportionately contributes 20 percent of the state's transportation-related global warming emissions despite representing just 7 percent of vehicles in the state».
UCS on electric buses in California
The senior vehicle analysist Jimmy O'Dea states: "This is the biggest public transportation breakthrough since we switched from trolleys to diesel buses a century ago. (…). The benefits of this decision go beyond addressing climate change and reducing air pollutants. The statewide purchasing requirement sends a strong market signal to manufacturers around the world. Four of the five major U.S. bus manufacturers are in California, meaning the rule also will benefit local jobseekers. California must keep leading the way on reducing transportation-related carbon emissions that contribute to global warming, because every fraction of a degree of warming we avoid matters. Plug-in electric car sales in the United States surpassed 1 million this fall. Trucks and buses are the next big opportunity for electric vehicles. If we can successfully electrify transit buses, there is nothing stopping us from making school buses, delivery trucks and garbage trucks zero-emission, too."
Electric buses are the cleanest choice in California
UCS had already demonstrated in another study that, for buses charged on California's grid, battery electric buses had 70 percent lower global warming emissions than a diesel or a natural gas. The reason is simple: California is the country leader in electricity generation from non-hydroelectric renewable energy source (geothermal, wind, solar). 29 per cent of electric generation in 2017 has come from renewable sources.