City Sightseeing Italy presented its first electric bus. Target: the replacement of the diesel fleet
City Sightseeing Italy group presented in Milan its first double-decker electric bus for city sightseeing. The bus is realized by Ankai and moved by Zf electric axle. It has already passed the road tests in Florence and Milan and begin service in Milan on December 7th. Other tests will follow during 2019. Then, City Sightseeing […]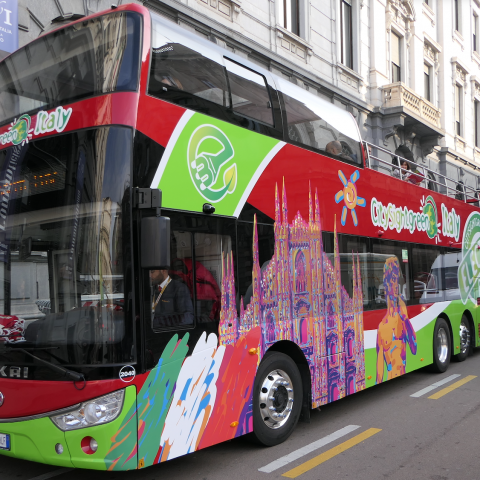 City Sightseeing Italy group presented in Milan its first double-decker electric bus for city sightseeing. The bus is realized by Ankai and moved by Zf electric axle. It has already passed the road tests in Florence and Milan and begin service in Milan on December 7th. Other tests will follow during 2019. Then, City Sightseeing Italy group intends to proceed to the progressive replacement of the current diesel fleet, converting it into full electric.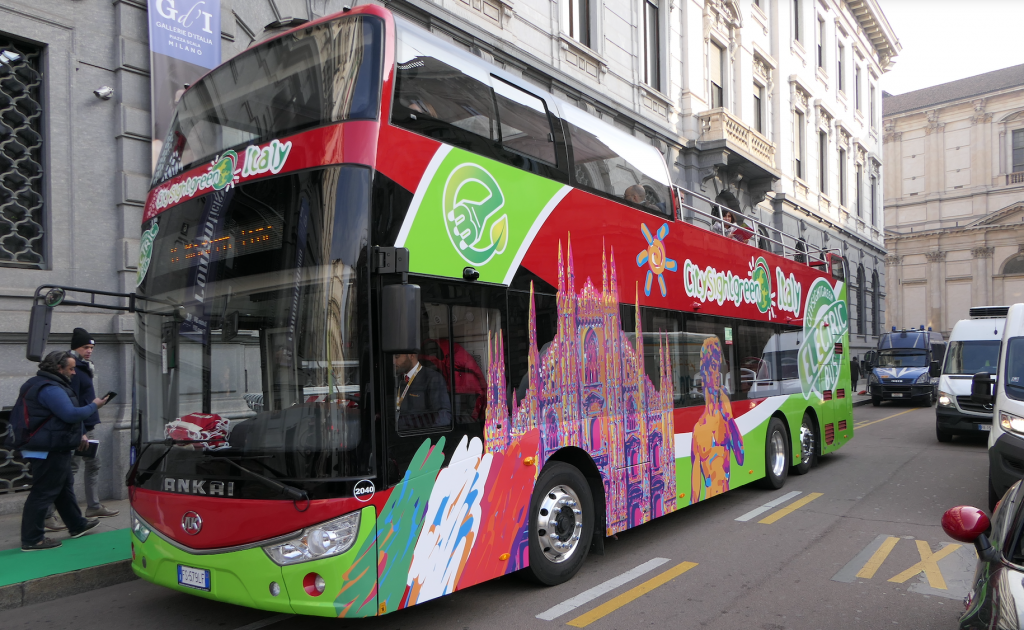 Ankai – Zf electric open top
The electric open top bus unveiled in Milan is one of the first of its kind circulating in Europe. A few months ago, a vehicle realized by Spanish company Unvi and equipped with electric motors integrated in the wheels (manufactured by Ziehl-Abegg) hit the road in London. City Sightseeing Italy's double decker electric bus has 70 seats, wifi service, multilingual audioguide and 250 km of range. It requires a 5-hour charge. The manufacturer is the Chinese company Ankai, while "under the bonnet" there is the electric axle Zf AxTrax Ave with in wheel motors, adopted also by Solaris and Mercedes.
Sustainable tourism with electric open top buses
City Sightseeing Italy is the company leader, in Italy, in the field of double decker open top for sightseeing. Its iconic red buses run in 14 Italian cities. "Our target" said Fabio Maddii, president of the group, "is to encourage collective mobility and at the same time enhance the cultural heritage with zero environmental impact. In the coming years the brand City Sightseeing Italy will also be synonymous with sustainable tourism mobility".