What if… 10,000 new clean buses, either low and zero emission, will be put in service in the UK within the next four year? What if the benefits of lower pollution and better air quality towns and cities have experienced during the coronavirus lockdown will be maintained through a specific effort on replacing old diesel vehicles with new clean buses?
The main UK bus manufacturer ADL (that belongs to the North American NFI Group) urges the UK Government and administrations to speed up the transition to cleaner transport. To this extent, the company has unveiled a vision to sustain air quality improvements in UK towns and cities with 10,000 clean buses. The proposal, ADL points out, would have immediate benefits before the end of the year, cutting out emissions with electric operation on UK high streets, near schools and at hospitals.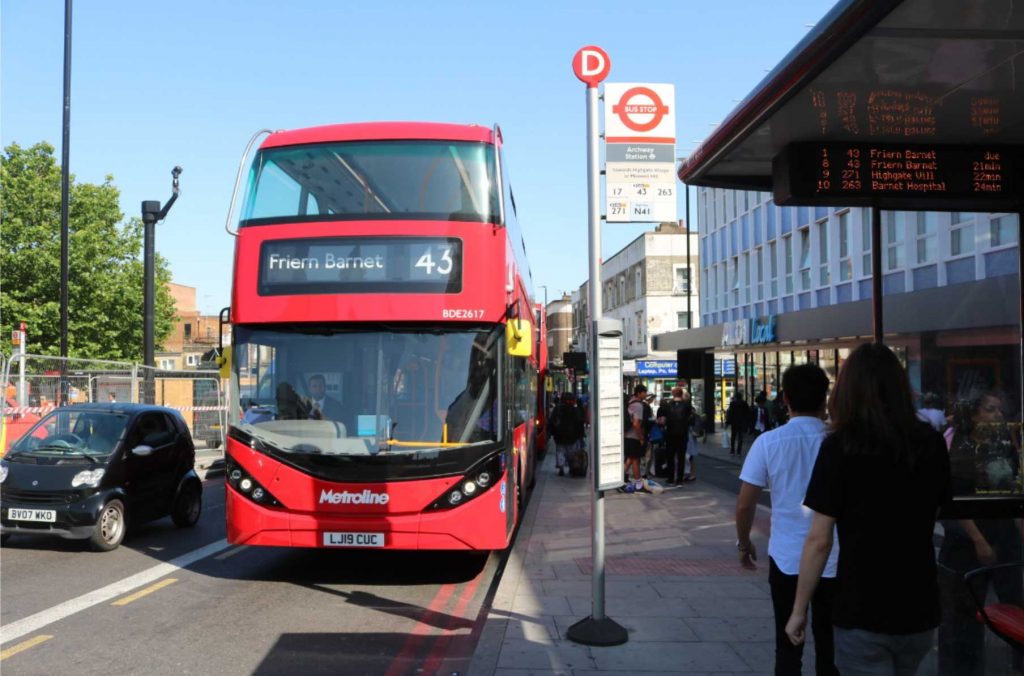 Lockdown and air quality in UK. Clean buses to play a role
The coronavirus lockdown has shown the liveability of towns and cities free from the chokehold of traffic congestion dominated by cars, as traffic volumes have diminished while people stayed at home to protect the NHS and save lives. With over 60% of UK road transport emissions in normal times caused by cars – compared with under 3% caused by buses – the result has been a stark improvement in air quality, according to ADL's figures.
Buses are a part of the post-lockdown solution in UK
"There is strong public support for locking in these benefits through and beyond the post-coronavirus recovery to keep a healthier environment and continue the fight against climate change. Along with active travel and other modes of public transport, buses are a crucial part of the solution. As a society, we need to act immediately and deliver benefits as quickly as possible to minimise the deterioration of air quality when the economy restarts" says Colin Robertson, Chief Executive of Britain's largest bus builder, ADL.
10,000 new clean buses in post-lockdown UK
At least 10,000 new UK-built low, ultra low and zero emission buses could be in service within the next four years, says ADL. Combining different available technologies results in a highly deliverable proposal with immediate benefits.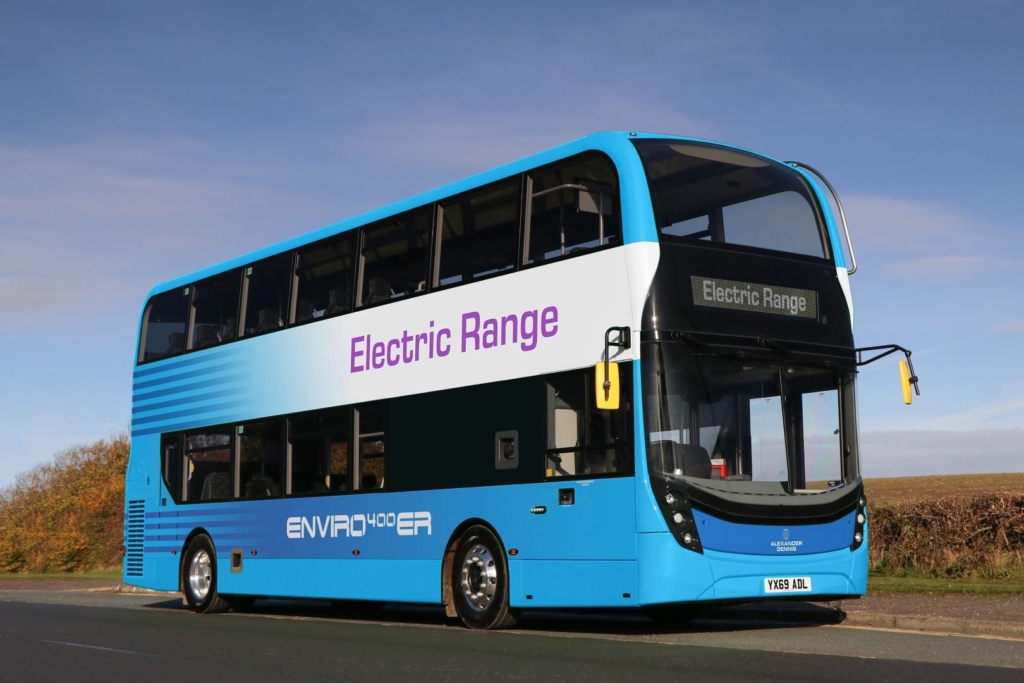 «Brand new low and ultra low emission buses could be ready before the end of the year to take older buses with ageing diesel engines off the streets or to offer additional capacity to facilitate social distancing – it's ADL's vision as shared in a press note -. These ultra low emission buses could bring self-charged zero emission electric range capability, completely cutting out emissions on high streets, near schools or at hospitals, without losing time to infrastructure planning and installation. Work could begin in parallel to plan and develop the infrastructure for zero emission buses, with battery electric buses available in volume supported by proven expertise in rolling out fleets. Hydrogen buses will play a role for routes requiring additional range and they will be ready when a fuelling infrastructure and a sustainable supply of green hydrogen have been put in place.
Although the figure could appear exaggerating, ADL stresses the point that «10,000 new clean buses over 4 years would approach normal levels of investment. UK operators historically registered between 2,500 and 3,000 new buses per year, although in the last two years this fell to under 2,000 buses due to the impact of previous governments' cuts to support and socially necessary services».
UK bus manufacturers including ADL have the production capacity to meet this demand, ADL adds. Further investment to speed up the decarbonisation of transport could create additional highly skilled jobs in a world-class industry.
ADL urges the government to invest in zero emission buses
Colin Robertson says: "The UK Government's earlier £5bn pledge for buses and cycling recognises the need to invest in active and sustainable models of travel. This is now more imperative than ever as the economy emerges from the impact of coronavirus. We urge the UK Government and devolved administrations to speed up the transition to cleaner transport by accelerating the funding earmarked for zero emission buses and assuring health benefits from an immediate positive impact on air quality can be delivered by low and ultra low emission buses that could be in service before the end of this year."
Colin Robertson explains: "We are supportive of all cutting edge clean bus technologies and recognise that one size does not fit all, which is why we have developed a choice of solutions which meet cities and operators' individual requirements and priorities – whether that is air quality targets, carbon reduction, interior layouts, acquisition costs, total cost of ownership, or a blend of all of these.