Cummins is set to take over Meritor
Cummins is going to take over Meritor. The first is willing to pay $36.50 in cash per Meritor share, for a total transaction value of approximately $3.7 billion, including assumed debt and net of acquired cash. Headquartered in Troy, Meritor is a primary brand when it comes to drivetrain, mobility, braking, aftermarket and electric powertrain solutions […]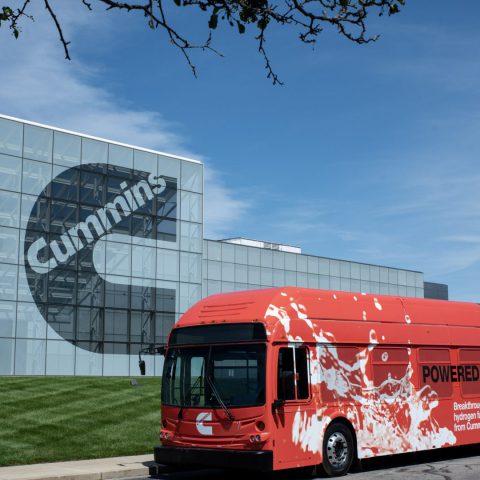 Cummins is going to take over Meritor. The first is willing to pay $36.50 in cash per Meritor share, for a total transaction value of approximately $3.7 billion, including assumed debt and net of acquired cash. Headquartered in Troy, Meritor is a primary brand when it comes to drivetrain, mobility, braking, aftermarket and electric powertrain solutions for commercial vehicle and industrial markets.
This acquisition adds products to our components business that are independent of powertrain technology, and by leveraging our global footprint we expect to accelerate the growth in Meritor's core axle and brake businesses

Tom Linebarger, Chairman and CEO, Cummins
Cummins to acquire Meritor
Meritor counts more than 9,600 employees serving commercial truck, trailer, off-highway, defense, specialty and aftermarket customers around the world. The Board of Directors of Meritor has unanimously approved the agreement with Cummins and recommends that Meritor shareholders vote in favor of the transaction at the Special Meeting of Shareholders to be called in connection with the transaction. The transaction, which is subject to customary closing conditions and receipt of applicable regulatory approvals and Meritor shareholder approval, is expected to close by the end of the calendar year.
Cummins has recently announced some significant partnerships focused on hydrogen development. The one with Air Products is addressed to the development of fuel cell trucks, while the one signed with Chevron intends to invest in search of business opportunities in hydrogen or other green energy sources. The company is focusing deeply on the hydrogen economy, without leaving apart battery-electric applications: Cummins is also into partnership with Gillig (it provides drivetrain as well), still in the US, and with BusTech group in Australia. Cummins battery technology will be powering electric buses by Canadian manufacturer Letenda.
Cummins – Meritor
«The acquisition of Meritor is an important milestone for Cummins. Meritor is an industry leader, and the addition of their complementary strengths will help us address one of the most critical technology challenges of our age: developing economically viable zero carbon solutions for commercial and industrial applications», said Tom Linebarger, Chairman and CEO, Cummins. «Climate change is the existential crisis of our time and this acquisition accelerates our ability to address it. Our customers need economically viable decarbonized solutions».
«This agreement with Cummins builds on Meritor's track-record of outstanding performance and service to our customers. Our offerings will continue to play an important, strategic role as commercial vehicles transform to become electric and autonomous», said Chris Villavarayan, CEO and President of Meritor. «At closing, Meritor shareholders will receive immediate value at a compelling 48% premium to the Meritor trading price as of Feb. 18, 2022, and customers will benefit from enhanced capabilities in technology and the ability to accelerate investment in axle and brake development and EV adoption. Our global team members and their commitment to excellence helped make this transaction possible and will fuel our innovations as we embark on this next chapter in our longstanding legacy».