Daimler tests the eCitaro across Europe. An electric bus is running for Florence
The Mercedes eCitaro is going to be tested in 14 European countries. The battery electric bus already made its appearance in Florence, Italy, where it'll be operating for two weeks on urban lines. Several eCitaro buses will be driving to locations and contract partners of Daimler Buses in Luxembourg, France and Poland. Once there, they […]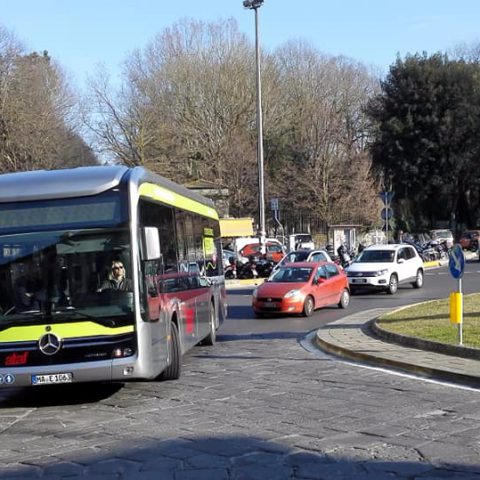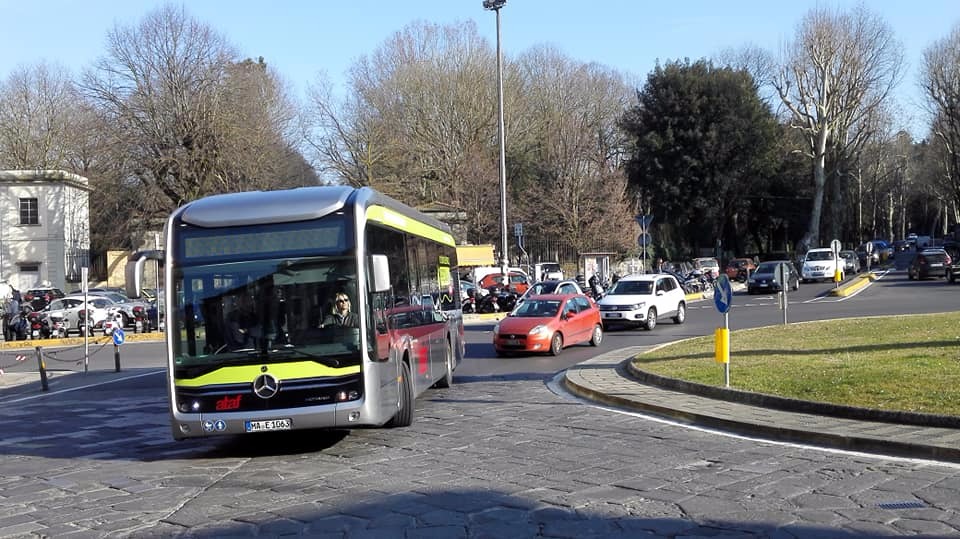 The Mercedes eCitaro is going to be tested in 14 European countries.
The battery electric bus already made its appearance in Florence, Italy, where it'll be operating for two weeks on urban lines.
Several eCitaro buses will be driving to locations and contract partners of Daimler Buses in Luxembourg, France and Poland.
Once there, they will be integrated into local bus operations to convince those responsible for local public transport of their qualities and suitability for everyday use.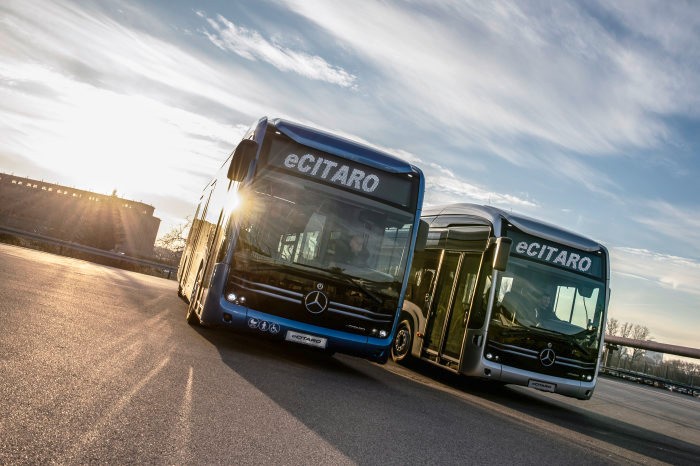 Mercedes eCitaro in Florence, on urban lines
The trial in Florence started on February 19th. The vehicle in test drive is a 2 door model, available free of charge to commuters.
It is operating on normal urban lines, in addition to the vehicles already in service, explain Evobus Italy.
The eCitaro deployed by public transport operator ATAF (that belongs to state-owned railway company FS) is driven by personnel who have been adequately trained in Italy.
Evobus Italia has also equipped ATAF with a portable battery charger with 2 plug-in combo socket for charging the vehicle in storage.
eCitaro to be tested in 14 European countries
ATAF, continues Evobus in a press release, with this project aims to bring users closer to the new generation of electric buses.
From a technical point of view, it will also be an interesting experiment in order to verify range and behaviour of eCitaro in city traffic, at full service, at full load, at peak times and in different weather conditions.
This Italian test drive with ATAF is part of a wider European project that Mercedes has launched involving 14 countries together with public transport operators (Luxembourg, Poland, France, Italy, Austria, Russia, Belgium, Holland, Hungary, Denmark, Spain, Finland, Estonia, Norway).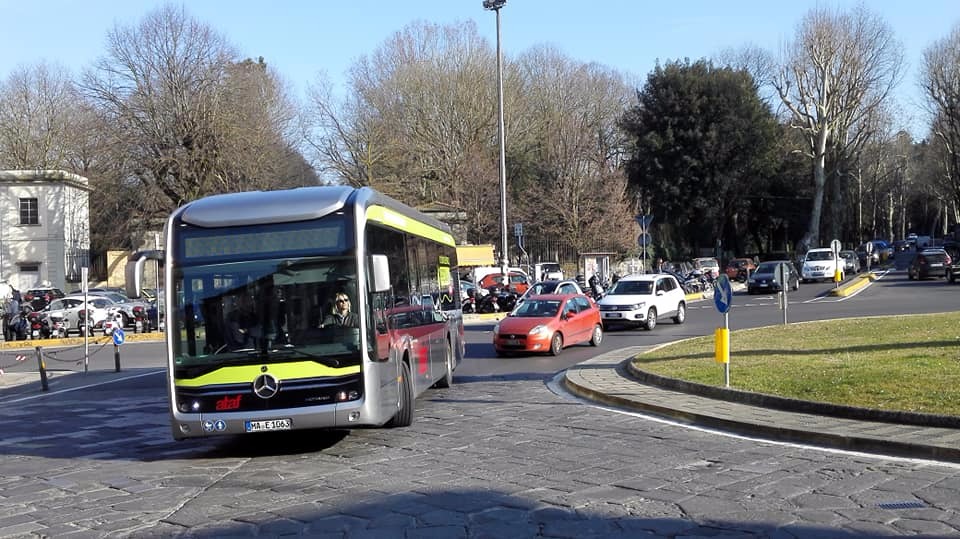 Mercedes eCitaro, the features
The new Mercedes-Benz eCitaro, recently awarded with Spanish Bus of the Year, is the kick-off for an innovation initiative with a strategy aimed at the electrification of public transit with buses in cities and population centres.
Daimler is sure that the eCitaro will be able to replace city buses powered by a combustion engine nearly completely in just a few years.
Without opportunity charging, the new eCitaro of the year 2018 equipped with up to 243 kWh of NMC batteries already covers, states the press release by Daimler, about 30 percent of all requirements of the transport operators.
Daimler and battery development
Since the development of battery technology is progressing at a rapid pace, the eCitaro is already designed to be transitioned to the future battery technology, has been ensured by Mercedes.
The next generation of the eCitaro will be able to cover, from 2020, around 50 percent of all applications, thanks to the second generation of NMC batteries.
And in the same year 2020 the so called solid-state batteries will be introduced: they are characterised by a particularly long service life as well as high energy density.
With a rated battery capacity of about 400 kWh in the solo bus and even more in the articulated bus, the eCitaro will then meet about 70 percent of all requirements without opportunity charging.
The transition to electric buses, in Germany
The first delivery was performed in Hamburg: Hochbahn AG signed an order for 20 eCitaro buses. The biggest single order so far for buses driven by a fully-electric drive system from a German transport provider.
The Senate of Hamburg has decided that, as of 2020, all buses bought by local carriers should be electric zero-emission vehicles. Hamburger Hochbahn operates around 1000 buses on 111 lines.
Hamburg is one of the five German cities where, overall, according to Wirtschaftswoche, in 2030 3,000 electric buses will be operating.
The others are Berlin, Cologne, Frankfurt, Munich. But, on the other hand, European Commission decided to support with a 107 million euros budget a plan to retrofit up to 7,000 diesel buses in approximately 90 municipalities where the limits for nitrogen oxides (NOx) emissions were exceeded in 2016 or 2017.