Eight Iveco E-Way e-buses towards Ingelheim. The German city to electrify the whole fleet
In the German city of Ingelheim am Rhein, close to Mainz, the regular bus service will be operated with battery-electric buses. It has been taken the decision to buy eight electric bus units without subsidies, as reported on electrive.net. The chosen model is the Iveco E-Way / Heuliez GX337 Elec, according to the webmedia Boostyourcity.de. […]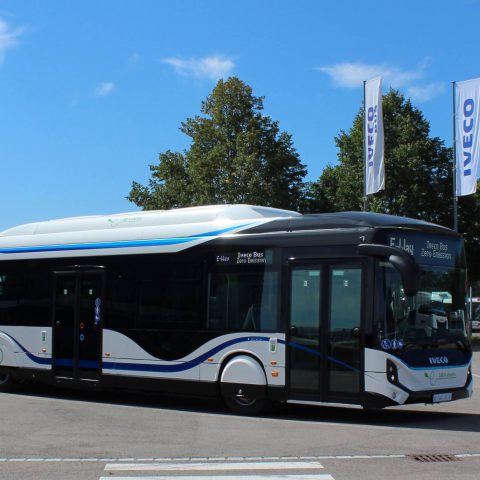 In the German city of Ingelheim am Rhein, close to Mainz, the regular bus service will be operated with battery-electric buses. It has been taken the decision to buy eight electric bus units without subsidies, as reported on electrive.net. The chosen model is the Iveco E-Way / Heuliez GX337 Elec, according to the webmedia Boostyourcity.de.
Delivery of the vehicles is scheduled for October 2021. These vehicles will be used by Transdev subsidiary INGmobil. A trial will begin in early 2022. The investment for the purchase of eight vehicles will be about 4.72 million euros.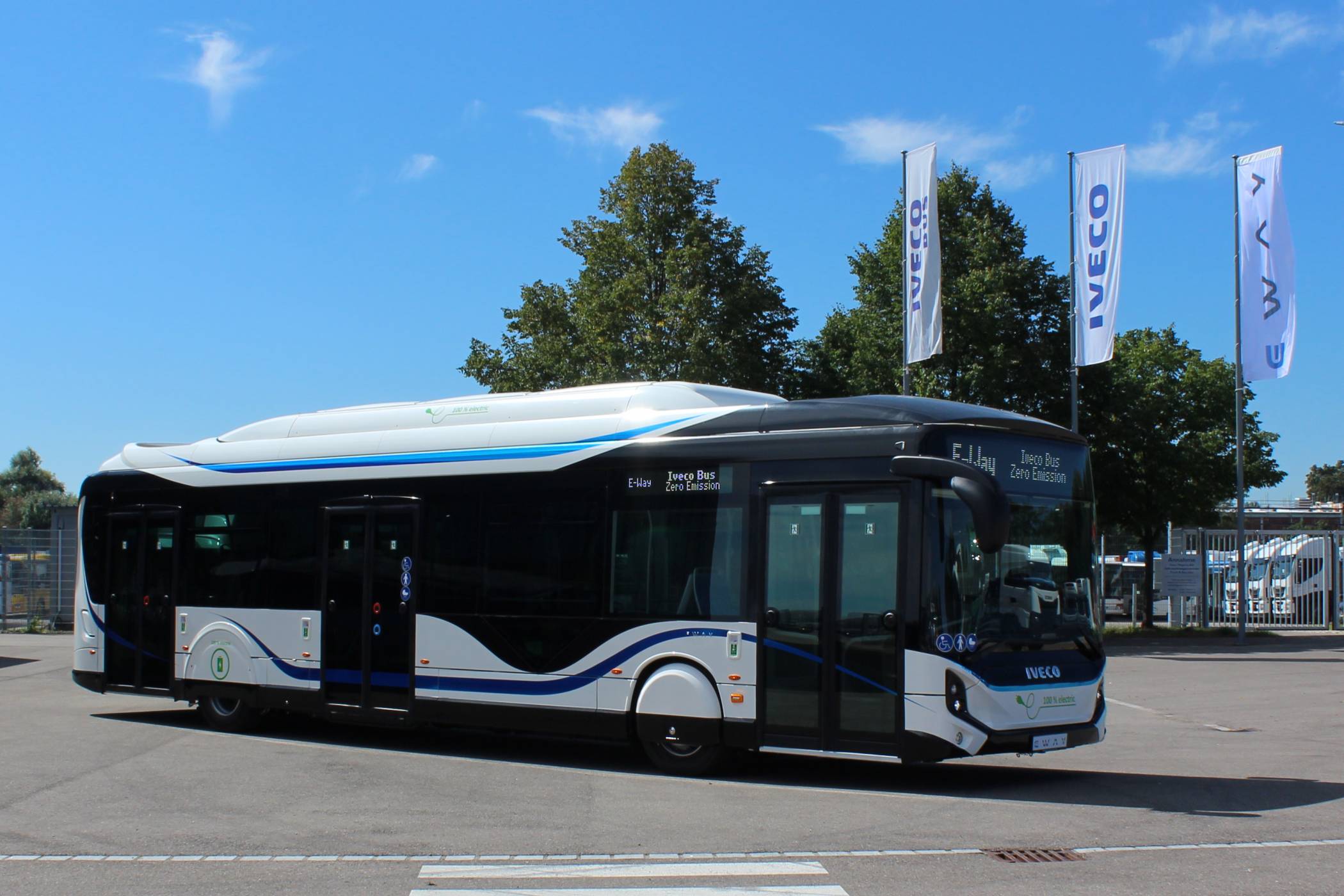 Eight Iveco E-Way e-buses towards Ingelheim
In October 2019, the zero emission bus from CNH Industrial Group (realized in France by Heuliez Bus, sold in foreign markets as Iveco E-Way) set a new record in terms of range: 527 km on one charge, although on controlled conditions. And recently an order for up to 50 Heuliez GX 337 Elec has been achieved by the French brand in the Aix-Marseille-Provence metropolitan area.
"This decision is groundbreaking for the development towards sustainable mobility. The e-buses will be ambassadors for Ingelheim's goal of a CO2-neutral city," said Christiane Döll, Member of the City Council and responsible Department of the Environment. The news is reported on the webmedia Boostyourcity.de, with local news on Rheinland-Pfalz and Hessen regions.
electrive.net highlighted in early November that, as the electric are being purchased without subsidies, there were political disputes in the run-up to the purchase. An application for funding by INGmobil was apparently unsuccessful. The SPD had abstained from voting in the committees, as it was considered uneconomical to operate the electric buses without subsidies. In the city council, however, the SPD agreed to the project.