Electrobus Europe and the CityPioneer ebus prototype. Chinese CRRC in Europe with Ikarus
Chinese company CRRC allies with Hungary's Ikarus in order to commercialize a joint developed electric bus in Europe. Electrobus Europe Zrt is the result of the partnership between the two companies. The prototype, named CityPioneer (the commercial name is IC 1211 U), has been unveiled this week in Székesfehérvár. A prototype targeted to European market The […]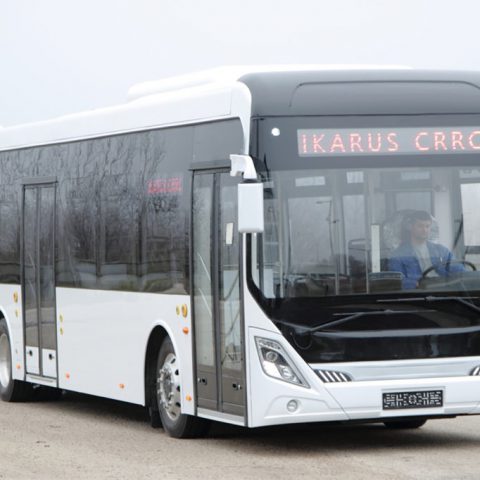 Chinese company CRRC allies with Hungary's Ikarus in order to commercialize a joint developed electric bus in Europe. Electrobus Europe Zrt is the result of the partnership between the two companies. The prototype, named CityPioneer (the commercial name is IC 1211 U), has been unveiled this week in Székesfehérvár.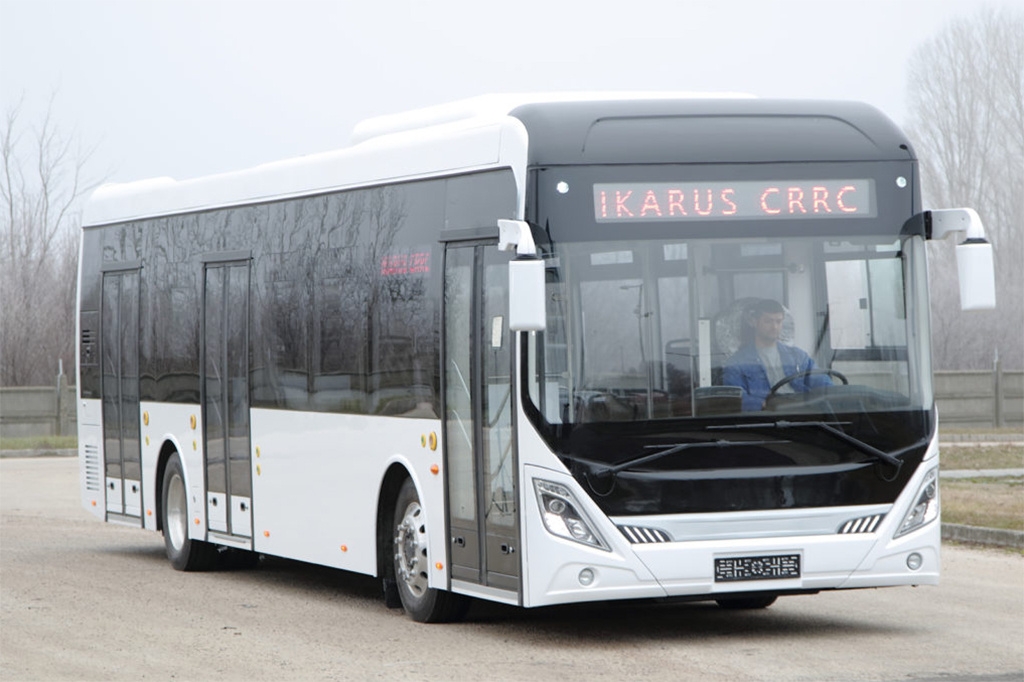 A prototype targeted to European market
The prototype unveiled this week is the outcome of a whole year of work. CRRC provide the driveline, while Ikarus is responsible of the body. The project consists in a low floor 12 meter bus with a 313 kWh battery pack (same size than the ebus showed in Hannover, mentioned below), formula LFP. Under the bonnet there is a permanent magnet synchronous motor capable of 240 kW (tDrive MD2021). According to the statement of Ikarus chairman Gábor Széles, the serial production of the electric bus is expected to begin in 2019. Electrobus Europe, as reported on Budapest Business Journal, plans to make prototypes of an electric midibus and an electric articulated bus in the second half of 2019.
CRRC, 5,000 buses sold in China in 2017
CRRC marked its presence at IAA Hannover 2018 with a big stand filled with just one vehicle. The San Bus King C12 showed in Hannover (in the picture below) is a 12 metre electric vehicle capable of accommodating 81 people (22 seated). The battery formula is lithium-ion and can store 313 kWh of electricity. The electric motor, rigorously made in house, is of the tDriver MD33 model with 150 kW of maximum power. The air conditioning system is also electric. The company is based in the city of Zhuzhou and sold to the domestic market, in 2017, as many as 5 thousand buses. The electric range consists of vehicles of 8, 10, 12 and 18 meters.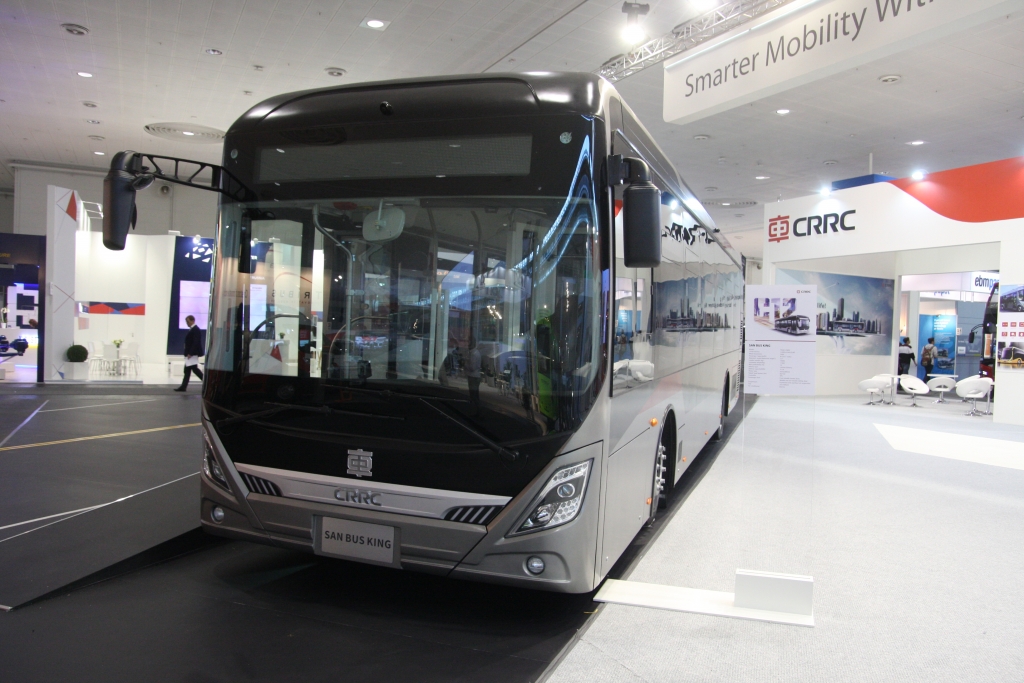 Chinese manufacturers and European brands, together
The strategic partnership between CRRC and Ikarus, i.e. between a big Chinese manufacturer of electric buses and a local European brand, somehow recalls (beyond the partnership between BYD and ADL) the strategy recently developed by Shanghai based company Alfabus and the Italian Basco Bus for the commercialization in Europe of electric buses. Alfabus europa is the result of this collaboration, and the Ecity L12 is the name of the electric bus, produced by Alfabus and modified, in cooperation with Basco Bus, according to the needs of European market, as we reported HERE.