The first Hess 24-meter e-bus landed in Basel. It's the first of 8-units order from BVB
Yesterday, the first of a total of eight new electric double-articulated buses from Hess was delivered at the temporary bus station of BVB in Klybeck. The bus will run on line 50 to EuroAirport from mid-January 2023. The manufacturer has made it public through its Linkedin channel. The first lighTram of the Basler Verkehrs-Betriebe BVB […]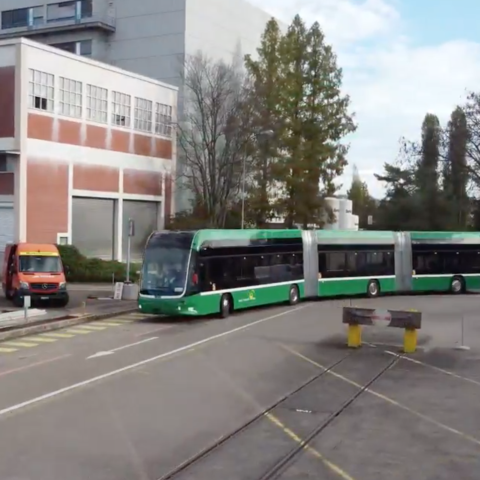 Yesterday, the first of a total of eight new electric double-articulated buses from Hess was delivered at the temporary bus station of BVB in Klybeck. The bus will run on line 50 to EuroAirport from mid-January 2023. The manufacturer has made it public through its Linkedin channel.
The first lighTram of the Basler Verkehrs-Betriebe BVB from Hess is around 25 metres long. It has 44 seats, 162 standing places and 2 wheelchair spaces.
In May 2021 Hess was awarded a part of the international electric bus tender issued by Basel operator BVB (Basler Verkehrs-Betriebe) in Switzerland. In the framework of the same tender, 54 vehicles have been awarded to Mercedes. According to information released at that time, the e-buses are scheduled to go into operation from autumn 2022 to spring 2023, BVB says. The operator plans to convert its entire bus fleet to e-buses by 2027.