FPT Industrial to build in-house battery packs in Turin (with Microvast)
FPT Industrial will develop in-house battery packs thanks to a cooperation with Microvast. The systems are to be built in Turin (Italy). The powertrain brand of CHN Industrial and the technological company based in Texas have signed a Memorandum of Understanding, «aimed at an industrial and commercial cooperation to enable FPT Industrial to design and assemble […]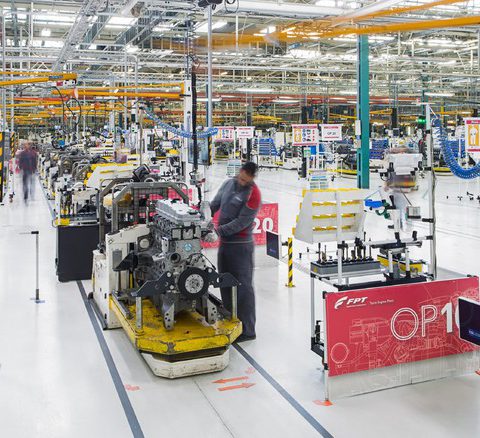 FPT Industrial will develop in-house battery packs thanks to a cooperation with Microvast. The systems are to be built in Turin (Italy).
The powertrain brand of CHN Industrial and the technological company based in Texas have signed a Memorandum of Understanding, «aimed at an industrial and commercial cooperation to enable FPT Industrial to design and assemble battery packs in-house, at its facility in Turin, Italy, to be offered on CNH Industrial vehicles and to third-party customers», we read in the press release sent by FPT.
Microvast has been the supplier of the batteries mounted on the VDL Citea fleet in operation around Amsterdam Schiphol.
FPT Industrial to develop an e-platform. With Microvast
As part of the cooperation with Microvast, FPT Industrial will design and engineer a new e-platform to develop and industrialize complete electrified powertrain systems, customized and sized for specific missions, with the aim of guaranteeing the most efficient performance both for on-road and off-road applications. Conclusion of negotiations for the definitive agreements is expected by Q1 2020.
"FPT Industrial is a recognized leader in alternative propulsion systems, and this agreement further prepares us for the challenges facing our industry," said Hubertus Mühlhäuser, Chief Executive Officer, CNH Industrial. "In a fast evolving sector, CNH Industrial is committed to entering into targeted partnerships to deliver advanced alternatives to traditional fuels, thus accelerating our journey to a sustainable tomorrow."