From A for automation to Z for zero-emission: MAN Truck & Bus at UITP
Man Truck & Bus will bring smart solutions for today's and tomorrow's urban transportation to the UITP Summit 2023 in Barcelona, scheduled for June 4-7. Sustainable solutions in public transport are in demand more than ever. The Paris Climate Agreement requires that global warming be limited to below two degrees. In addition, Europe must become […]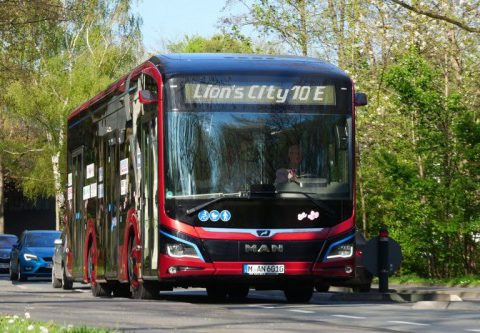 Man Truck & Bus will bring smart solutions for today's and tomorrow's urban transportation to the UITP Summit 2023 in Barcelona, scheduled for June 4-7.
Sustainable solutions in public transport are in demand more than ever. The Paris Climate Agreement requires that global warming be limited to below two degrees. In addition, Europe must become the first climate-neutral continent by 2050. "The climate crisis is considered one of the biggest and most important challenges for the global community and poses great challenges to politicians, transport operators and also to us," says Barbaros Oktay, head of bus business at MAN Truck & Bus, adding, "We at MAN are convinced that the future belongs to emission-free vehicles. That is why we are consistently moving toward sustainable public transport and are fully committed to electric traction and our MAN Lion's City E."
With this in mind, MAN Truck & Bus will present the Lion's City 10 E, the latest model in MAN's electric bus family, at this year's UITP Global Public Transport Summit.
The midibus version with a length of 10.5 meters, which will be in production at MAN's Polish city bus plant in Starachowice from the beginning of 2023, can be admired in Hall 6, Stand 6A100. Among other things, the compact size of the all-electric city bus will attract attention. This is because it can exploit its strengths especially in the growing use of customer-oriented "on-demand" services and as an amplifier in high-frequency schedules, as well as a maneuverable shuttle to the city center. After all, the city bus has a passenger capacity similar to that of many 12-meter buses, but it requires significantly less circulation space in narrow city centers and depots and is also much more maneuverable.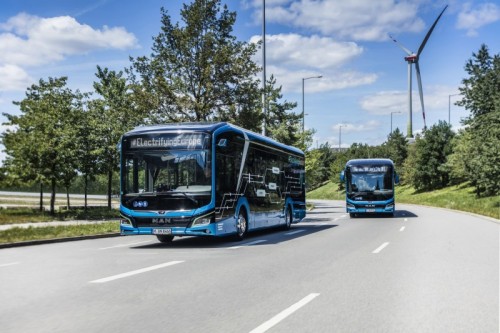 Comprehensive consulting and digital services for the transition to eMobility
In addition to future-proof vehicles, MAN Truck & Bus also relies on a highly qualified team of more than 75 eMobility experts throughout Europe and employee training courses focusing on new technologies, as well as comprehensive consulting for customers making the transition to eMobility. Since 2018, the MAN Transport Solutions team has been offering customers in many industries support in converting their fleets to zero-emission vehicles. This involves examining the entire transition process with a 360-degree analysis. The goal is to ensure that the transition to electric mobility takes place successfully and with as little effort as possible for operators. In total, the team has already successfully completed more than 250 projects in 19 European countries in the truck, bus and van sectors, accumulating enormous know-how in the process.
With the MAN eManager as the intelligent digital central control system, fleet managers have battery, ambient temperature and other vehicle parameters under control from the comfort of their desks. In line with the motto "Simplifying Business," charging management for the electric fleet becomes more transparent, simpler and more efficient through targeted monitoring and flexible remote operation. MAN eManager also ensures high vehicle availability and ensures that the battery charging status always matches the schedule.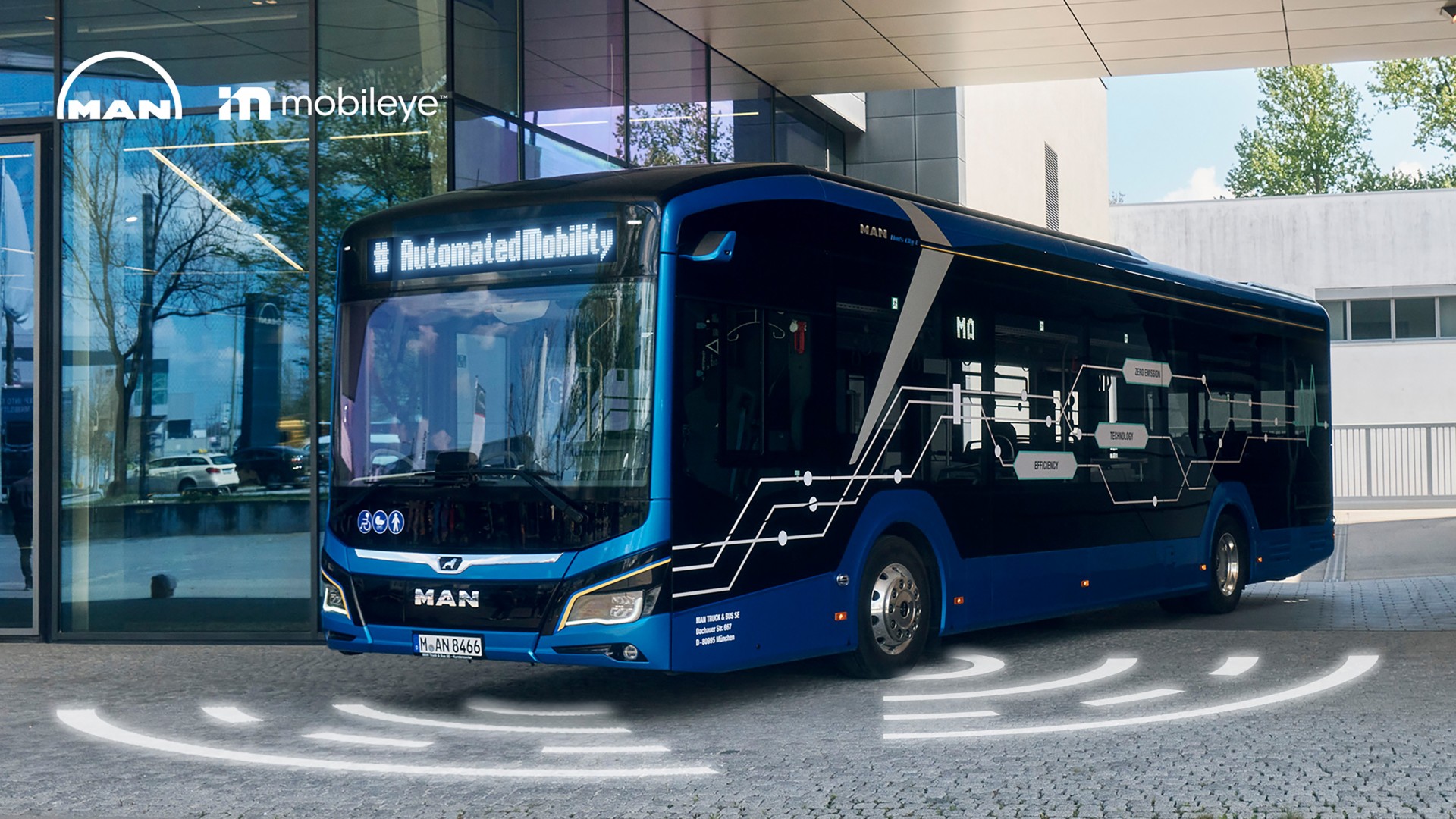 MAN for bus automation
Another issue playing a key role in the transformation of the transportation sector at the UITP summit is automation. "The fact that urban bus mobility in the future will not only be emission-free and connected, but also automated, is not a general issue, but just a matter of time," says Barbaros Oktay. MAN Truck & Bus is therefore pushing ahead with automation of its buses. Together with Mobileye, the specialist in autonomous driving technology, MAN is consistently advancing its roadmap, at the end of which highly automated driving in city buses is ready for series production. MAN and Mobileye's first joint goal: pilot operation of the first automated city bus with a safety driver is scheduled to begin in 2025 as part of the MINGA research project in Munich.