Fuel cell bus went on fire in California last week at Golden Empire Transit District's new bus-filling facility
California: Kern County's first hydrogen fueling station caught fire and exploded last Tuesday at Golden Empire Transit District's new bus-filling facility, damaging a $1.1 million hydrogen bus and part of the station. The news is reported on specialized media Masstransitmag. The cause is under investigation. GET has today 10 hydrogen buses in operation. The first […]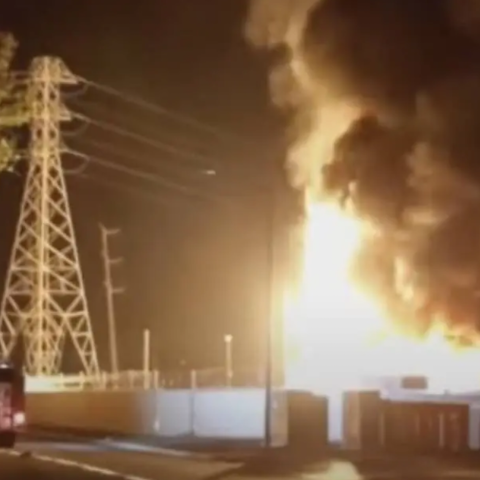 California: Kern County's first hydrogen fueling station caught fire and exploded last Tuesday at Golden Empire Transit District's new bus-filling facility, damaging a $1.1 million hydrogen bus and part of the station. The news is reported on specialized media Masstransitmag. The cause is under investigation.
GET has today 10 hydrogen buses in operation. The first batch of 5 was ordered in 2020, the second dates back to October 2021. The model ordered by the PTO is the Xcelsior CHARGE H2 in the 40-foot (12-meter) version, by New Flyer.
Opening picture from KBAX News
Fuel cell bus on fire at Golden State Empire Transit facility
The buses have been purchased off of the California Department of General Services ("CDGS") contract. GET is the mass transportation provider in Bakersfield, California, transporting more than six million passengers per year.
Masstransitmag quotes a communication by Golden Empire Transit District stating that "Explosions were heard and seen from the tanks on the bus that had just been filled, but the primary tanks of the actual fueling station did not ignite due to safety technology. The situation could have been worse but with the functioning safety mechanisms in place and the swift action of the Bakersfield Fire Department minimized damage and no injuries were reported".