Hamburger Hochbahn to purchase 530 electric buses between 2021 and 2025
The road is paved for the transition of Hamburger Hochbahn bus fleet to electric drive. The 20 Mercedes eCitaro and 10 Solaris Urbino 12 Electric are just the stepping stones for a plan that aims at the introduction to no less than 530 electric buses between 2021 and 2025, including both battery and fuel cell […]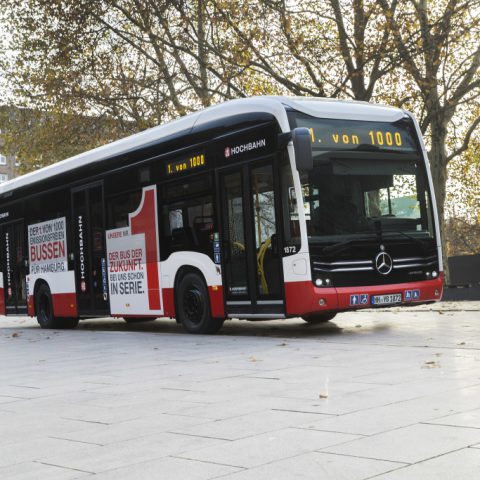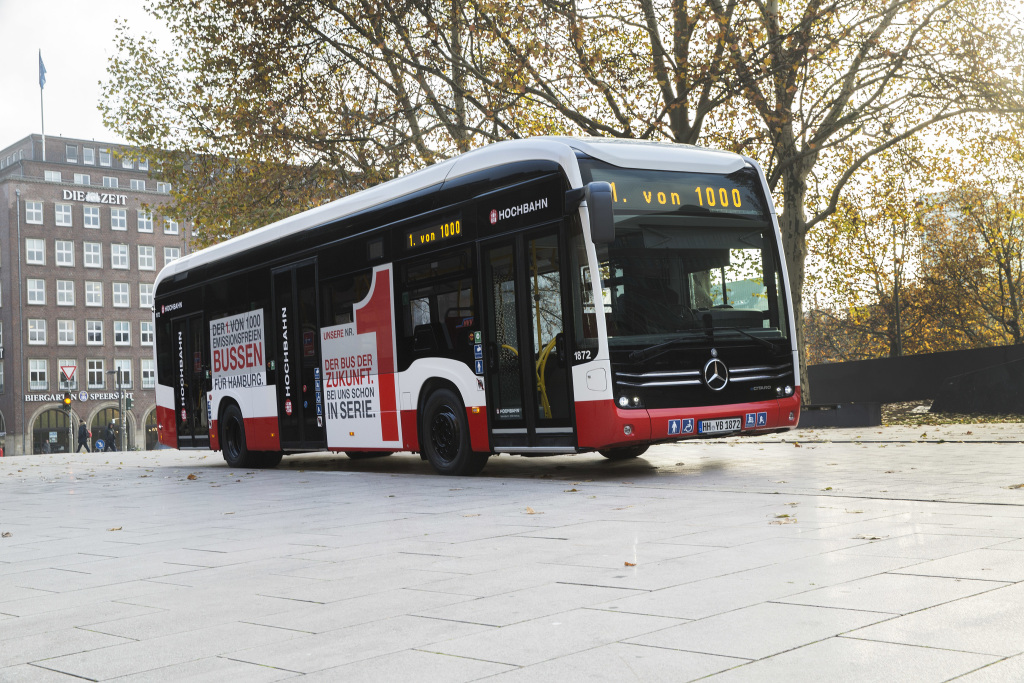 The road is paved for the transition of Hamburger Hochbahn bus fleet to electric drive. The 20 Mercedes eCitaro and 10 Solaris Urbino 12 Electric are just the stepping stones for a plan that aims at the introduction to no less than 530 electric buses between 2021 and 2025, including both battery and fuel cell buses. The framework invitation to tender for battery buses has already been launched, points out the public transport company.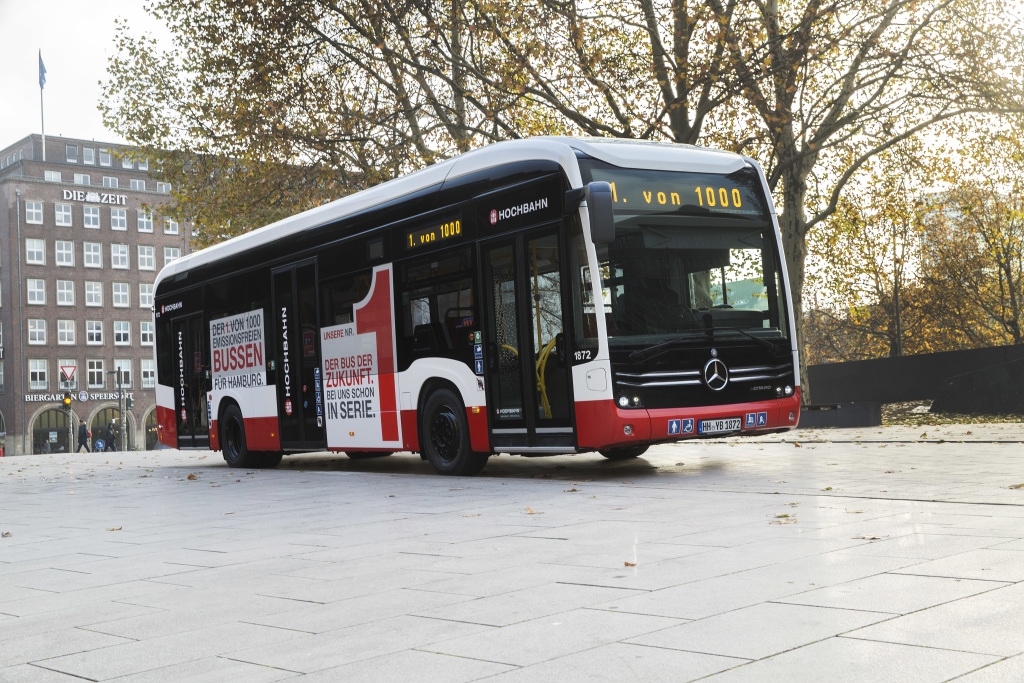 Hamburger Hochbahn, electric buses only by 2020 onwards
The plan follows the initiatives by the Hamburg Senate calling for transport operators to only purchase zero-emission, fully electric buses from 2020 onwards and is part of Germany's wider environmental agenda, which has named Hamburg as one of first cities to commit to the full electrification of its bus fleet. More than 100 electric buses are bound to be purchased in 2021 and 2022. Around 50 of them will be articulated electric buses. By the end of 2022, says Hamburger Hochbahn, more than 160 electric vehicles will be part of the bus fleet. The final goal is to have a full electric bus fleet by 2030. Hochbahn is aiming to obtain a proportionate federal subsidy for these investments in the sustainable reduction of pollutant emissions. Hamburger Hochbahn has been the first customer of the Mercedes eCitaro (the first unit arrived at the end of 2018).
Focus on the range of electric buses
The tender is focused on buses with depot charging, as in most cases in German cities so far. However, offers are also welcome which, in addition to depot loading, also allow "opportunity charging" (loading at terminal stops) in order to increase the range. The main criterion for the purchase of zero emission buses is the range: in the press release, Hamburger Hochbahn highlight that «the vehicles currently in production guarantee a range of 150 kilometers on one charge. In the tender process, manufacturers must ensure a range of 200 kilometers for their vehicles. The prescribed range for the articulated buses will initially be 150 kilometres due to the higher weight».
Hamburger Hochbahn, the hydrogen is not excluded
Hamburger Hochbahn considers also the option of using hydrogen buses and range extender for long distance services. Currently, two vehicles of this technology are already in trial operation in the German city. In the near future, the public transport company announces it will initiate an open qualification system for the procurement of fuel cell buses. "As soon as our partner Daimler or other bus manufacturers start mass production of electric buses with fuel cells in addition to battery buses, we will also test them for regular service," explained Henrik Falk, CEO of Hamburger Hochbahn, according to Electrive.