Netherlands, yesterday EBS took the reins of IJssel-Vecht region (with its 259 e-buses)
On 11 December, bus transport in Dutch IJssel-Vecht region was transferred from Keolis to EBS. The Veluwe-Zuid region will from now on be driven by Hermes. Keolis has been operating so far an emergency concession after the provinces withdrew the concession from the company following 'rigged' orders for 259 BYD buses (from those buses, by the way, […]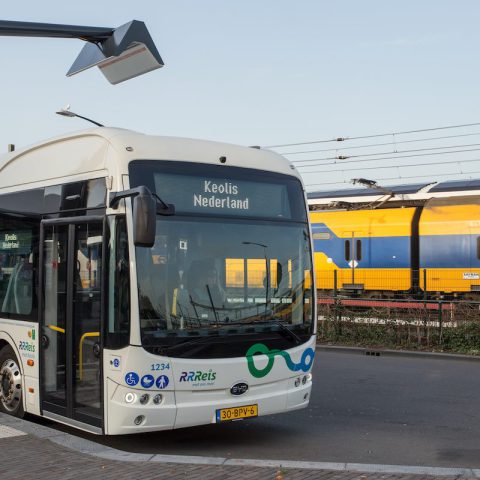 On 11 December, bus transport in Dutch IJssel-Vecht region was transferred from Keolis to EBS. The Veluwe-Zuid region will from now on be driven by Hermes.
Keolis has been operating so far an emergency concession after the provinces withdrew the concession from the company following 'rigged' orders for 259 BYD buses (from those buses, by the way, some issues rose). EBS was awarded the concession in April 2021.
What is interesting, the reselling transaction of 259 BYD used electric buses has been supported by German technology company volytica diagnostics and TÜV Nord Mobility through a battery quality assessment on the vehicles.
EBS start concession IJssel-Vecht in the Netherlands
Keolis had been operating in Overijssel and Gelderland since 2010. "Although sad to no longer be the carrier in this beautiful region, Keolis is confidently transferring the large electric bus fleet in IJssel-Vecht of Europe to EBS. Over 44 million kilometres have been driven with these buses in the past two years. Compared to diesel buses, 31,000 tonnes of CO2 have been saved. To give you an idea: That is as much as taking up 1.5 million trees in a year".
Keolis adds: "The past two years have been hugely instructive for Keolis. IJssel-Vecht is and remains a unique contract with a particularly impressive implementation and operation And in the 10 years before that, we also achieved special milestones in this region. Think of the very first hydrogen bus in the Netherlands, the introduction of the bicycle sharing system KeoBike and the introduction of flexstops, where travellers can board outside regular stops. Partly because of this, we could always count on high satisfaction from our clients and our passengers. Keolis will use this acquired knowledge in future tenders and worldwide within the Keolis Group".