FTM unveils a secret agreement behind Keolis NL major e-bus order with BYD
Keolis Nederland – BYD, a secret agreement behind the contract for 259 electric buses signed in early December 2019. According to research by platform Follow the Money (FTM), Keolis made secret agreements with two manufacturers (one is BYD, the other Ginaf, which is located in Veenendaal). Keolis stated it has discovered irregularities itself, and informed […]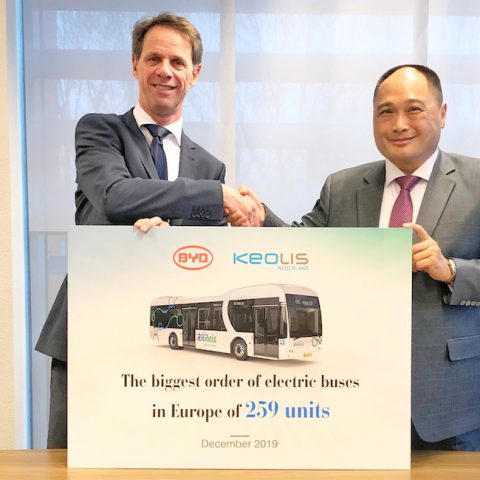 Keolis Nederland – BYD, a secret agreement behind the contract for 259 electric buses signed in early December 2019. According to research by platform Follow the Money (FTM), Keolis made secret agreements with two manufacturers (one is BYD, the other Ginaf, which is located in Veenendaal). Keolis stated it has discovered irregularities itself, and informed the Dutch province of Overijssel. The carrier says it is taking «appropriate measures».
The affair was reported by several Dutch media. The province of Overijssel, according to OVMagazine, is still legally considering the possible consequences on the awarded tender.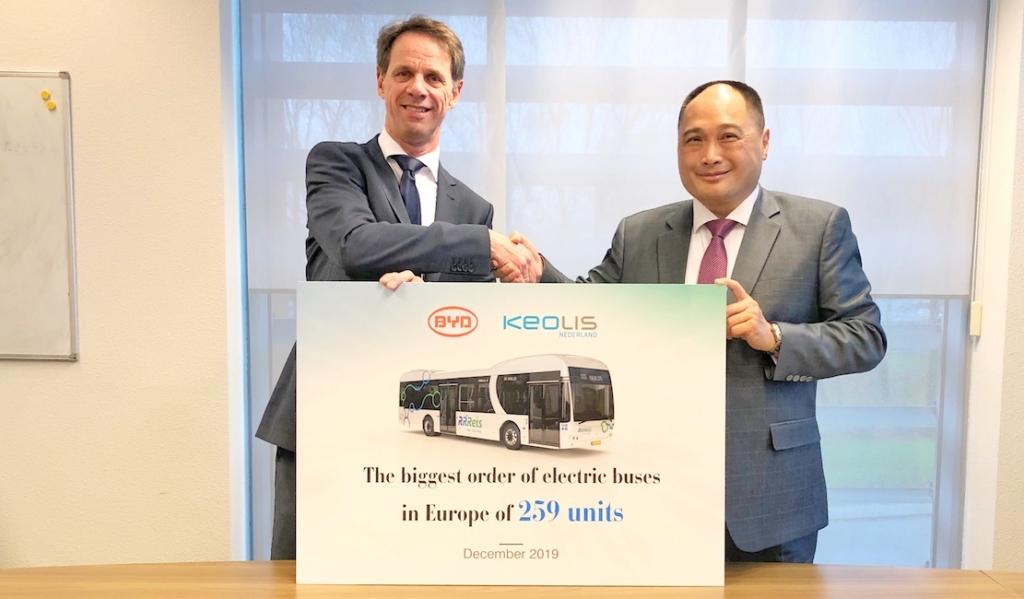 Keolis won the IJssel-Vecht concession
Keolis won a tender worth 900 million euros last September for the IJssel-Vecht concession. The contract has a lifespan of ten years and must start in December this year. The area covers parts of Gelderland, Overijssel and Flevoland; 17 million people use public transport there every year. The special feature of the tender issued by three provinces was that different transport areas were combined for this and that it had to yield "zero emission transport". Most of the concession concerns an area already served by Keolis. Keolis competed in the tender with the transport companies Connexxion, Arriva and EBS.
Keolis, secret agreement with BYD
The irregularity now discovered relies in the so called 'side letters', i.e. a contract containing secret agreements between parties. It was discovered that Keolis made agreements with BYD and Ginaf. The latter is a Dutch commercial vehicles manufacturer owned by the Chinese CHTC.
In these letters, Keolis pledged with the manufacturers that they would not receive any fines if the buses were not delivered on time. This agreement strikes with the fact that Keolis said, with regards to the awarding of the maxi tender to BYD (which created quite a debate in the Netherlands), that «VDL was unable to guarantee that the vehicles were delivered on time. That created too much uncertainty for us». The carrier stated that VDL could not guarantee a timely delivery and that this was among the reasons why it opted for BYD.
Keolis statement: we are investigating
Keolis stated on 23th May 2020 on its website: «Keolis stands for good public transport. This is why we won the IJssel-Vecht concession some time ago. Acting with integrity is part of our vision of public transport. Keolis thinks it has discovered irregularities in its bid for the IJssel-Vecht tender. Keolis discovered this itself, started an investigation and informed the client about it. Keolis distances itself from any behaviour that does not demonstrate integrity and will take appropriate measures. We are currently unable to provide any further information in the course of the investigation». According to OVPro.nl, one of the directors involved is at home because he has been suspended due to the matter. According to FTM, the same applies to Keolis' fleet manager.