The Irizar ie tram finally goes in operation. In Barcelona
Up the curtain on the first electric buses Irizar ie tram for Barcelona. That will also be the first ie tram in real public transport operation. Yesterday (Friday 30th November), Transports Metropolitans de Barcelona (TMB) and representatives of Irizar e-mobility officially unveiled four battery electric articulated bus Irizar ie tram, during an event that took place in […]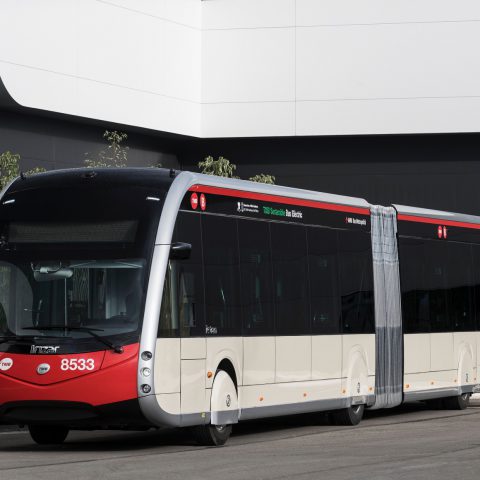 Up the curtain on the first electric buses Irizar ie tram for Barcelona. That will also be the first ie tram in real public transport operation. Yesterday (Friday 30th November), Transports Metropolitans de Barcelona (TMB) and representatives of Irizar e-mobility officially unveiled four battery electric articulated bus Irizar ie tram, during an event that took place in Barcelona's Forum Building. These buses will begin operating from December on the H16 line (Pg. Zona Franca – Fòrum / Campus Besòs) and will join the two Irizar ie buses (12 meters) that have been operating in the city since 2014.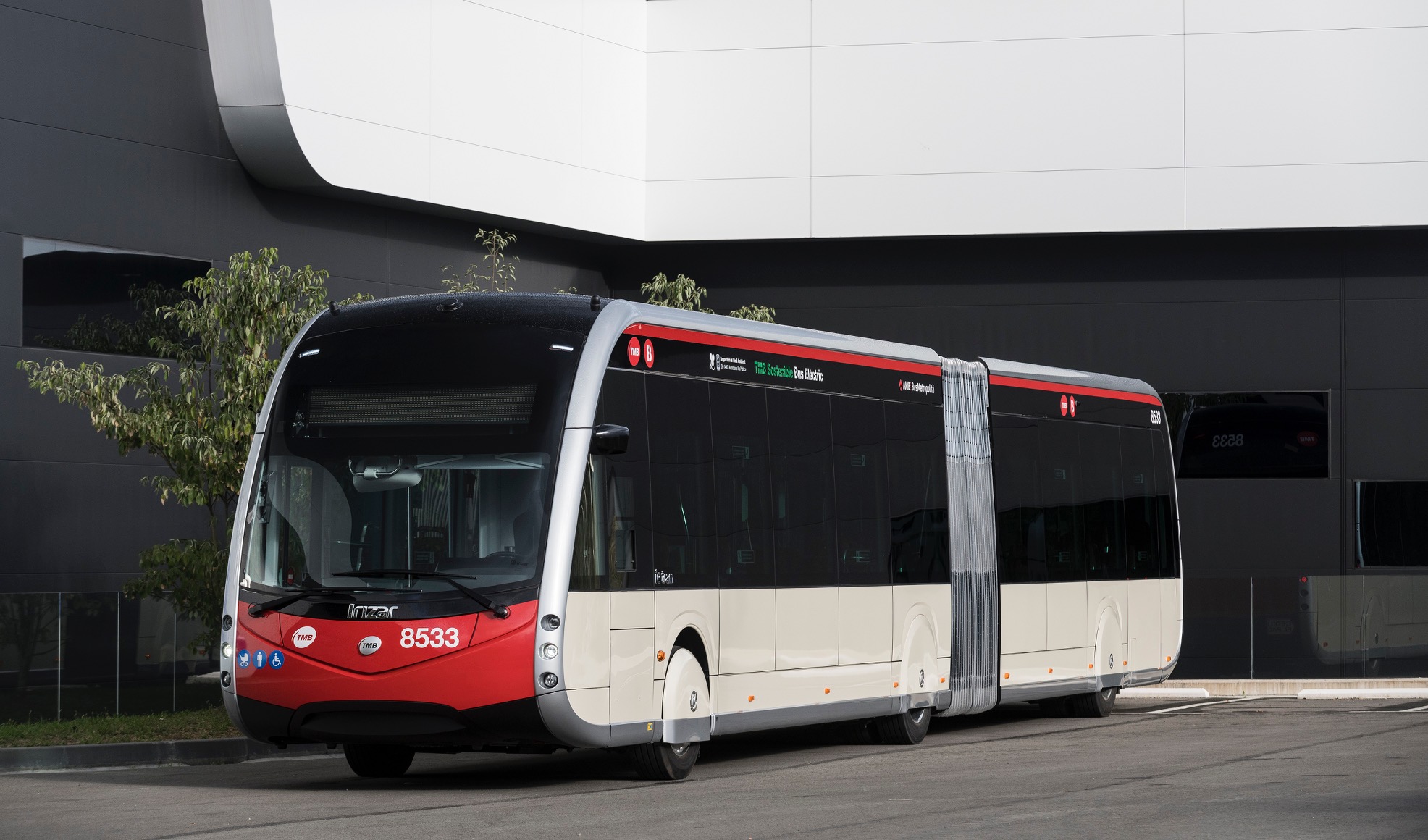 Irizar, the electric bus in house
The ie tram electric bus incorporate Irizar Group technology in terms of electric traction, electronics, energy storage system and communications. Irizar, indeed, is the first manufacturer of buses to boast a plant focused on emobility and, furthermore, to build the whole electric bus, components included, in house, thanks to the different companies of the group. Irizar e-mobility plant is located in Aduna, close to San Sebastian, not far from Irizar headquarters.
CLICK HERE FOR THE ARTICLE ON THE INAUGURATION OF IRIZAR E-MOBILITY PLANT
Depot and opportunity charging
The last generation of electric bus by Irizar, the ie tram, was showcased at Busworld 2017. It features the design of a tram, and in the layout delivered to TMB Barcelona has 4 doors with 36 seats, 1 driver's seat, 1 wheelchair area and 1 pushchair area, and has a total capacity of 147 passengers. The bus, says Irizar emobility in a press release, requires a 4-5 minute opportunity charge that will take place along the route, beyond the overnight charging in the depot. Other specifications, such as the battery capacity, have not been specified.
The first Irizar ie tram in real operation
The Managing Director of Irizar e-mobility, Hector Olabegogeaskoetxea, stated that "we are very proud to be able to present these vehicles four years after Irizar's first electric buses began operating in Barcelona. In addition, these are the first Irizar ie tram 18 m vehicles in real operation". Sofar, Irizar e-mobility has also signed a contract with RDT 13 that includes the delivery and the maintenance of 15 Irizar ie tram for Aix en Provence, in France. In Luxembourg, Voyages Emile Weber fleet will see a total of 21 Irizar electric buses on the road. 14 of them are ie tram. They will be the first 18 m articulated buses with 525 kWh to operate in night charging mode.