Iveco Bus raises the curtain on the Urbanway hybrid (CNG-capable). Crealis and Crossway will follow
Iveco Bus launches a new-generation mild hybrid bus range, available in Natural Gas and XTL renewable fuel versions. The biomethane-compatible Urbanway, the first model in the brand's offer to benefit from this technology, is on preview at EuMo 2022 in Paris, one of the main public transport exhibitions scheduled for 2022 in Europe. This is the promise […]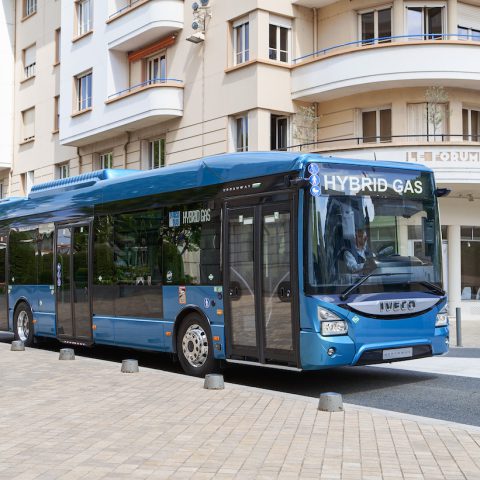 Iveco Bus launches a new-generation mild hybrid bus range, available in Natural Gas and XTL renewable fuel versions. The biomethane-compatible Urbanway, the first model in the brand's offer to benefit from this technology, is on preview at EuMo 2022 in Paris, one of the main public transport exhibitions scheduled for 2022 in Europe.
This is the promise of the manufacturer: "the new-generation Urbanway hybrid delivers 16% fuel savings compared to the standard diesel version and a reduction in CO2 emissions of up to 19%, together with a significant improvement in Total Cost of Ownership". The same technology will be offered on the Crealis range and on the Crossway (that will be delivered in LE Hybrid version starting with 2023).
Deliveries of the Urbanway hybrids in 12 and 18 metre versions will begin at the end of the year.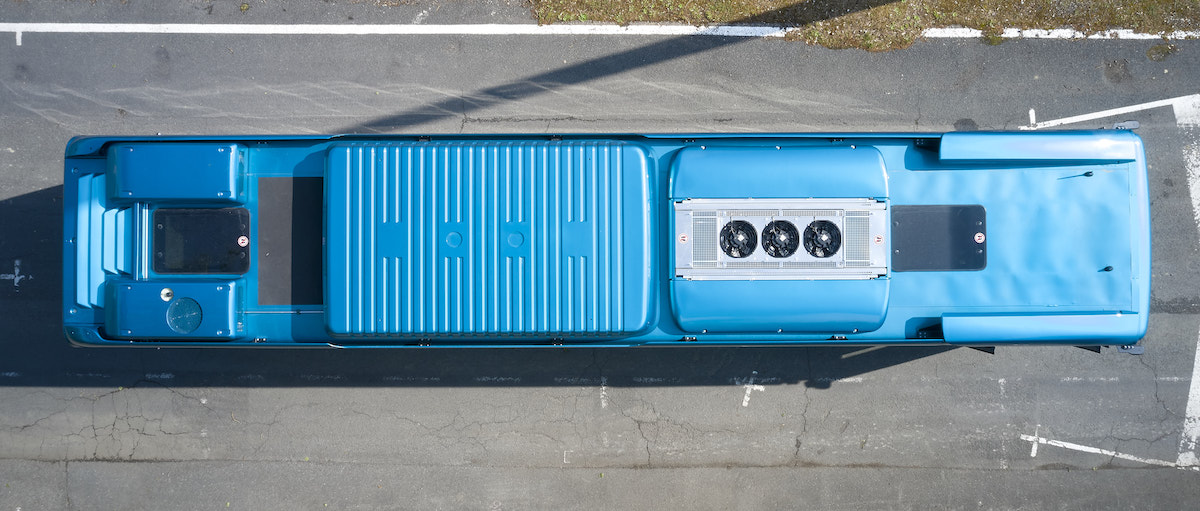 Hybrid technology for the Crossway as well
Iveco Bus is also extending the next-generation hybrid technology to its Crossway Low Entry model, available for the very first time in Natural Gas and XTL renewable fuel versions to offer local authorities and transport operators an additional solution to reduce their carbon footprint. The Iveco Bus Crossway LE Hybrid has already been presented for tenders in 2022, with deliveries starting in the first quarter of 2023.
Voith 48V hybrid system for the Urbanway Hybrid
The Urbanway Hybrid features a 48 V hybrid solution developed by Voith for the new Diwa NXT gearbox and the proven Cursor 9 engine. The Diwa NXT gearbox is combined with a 35 kW peak electrical recovery module, which acts as a starter and generator to recover the kinetic energy accumulated during the deceleration and braking phases, with a high-energy LTO battery (48 V) mounted on the roof. The battery is able to supply 25 kW during the starting phases to relay the Cursor 9 engine, Iveco Bus stresses.
The new solution also features a Stop & Start function, which is activated automatically with no driver intervention.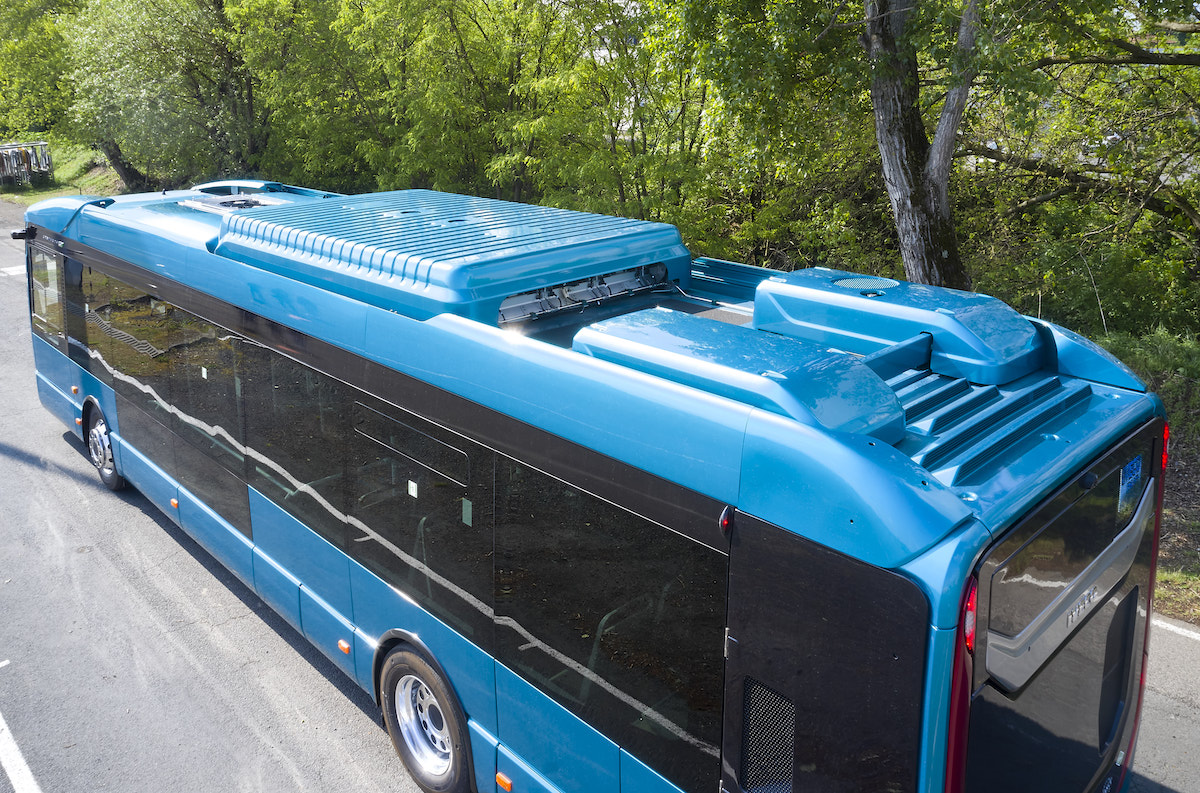 Iveco Bus new generation of buses
"With our new hybrid solution, we are capitalising on our extensive experience in hybrid buses, as testified by more than 2,500 units sold through our Iveco Bus and Heuliez brands, and our leadership in natural gas technology," explains Stéphane Espinasse, Iveco Bus Head of Sales and Products. "The result is a new generation of hybrid buses that harnesses the advantages of natural gas to deliver further improvements to the sustainable performance of our hybrid Urbanway and Crealis models. We offer our customers a portfolio of sustainable mobility solutions with an energy mix that matches the specific needs of their missions with proven technologies that deliver excellent Total Cost of Ownership."
Iveco Bus bets on mild hybrid technology in city bus range
As mentioned above, Iveco Bus is introducing a complete range of low-floor city buses featuring the new-generation hybrid technology, available in Natural Gas and XTL renewable fuel versions. With this new addition, its product portfolio for urban transport now offers a choice of:
– 12-metre standard and 18-meter articulated Urbanway models equipped with a Cursor 9 engine in Diesel and XTL versions.
– 10.5-, 12-, and 18-meter Urbanway with a Cursor 9 Natural Gas engine.
– 12- and 18-meter Crealis in Diesel, XTL and Natural Gas versions.