Public transport exhibitions 2022: a sum-up of the bus-related events ahead
Public transport exhibitions – as in any sector – are back in 2022. After two years of cancellations and postponements (with digital events in replacement) due to the pandemic, bus-related and transit-related European and global events are finally back. Let's now focus our attention on the main public transport exhibitions scheduled in 2022. Public transport […]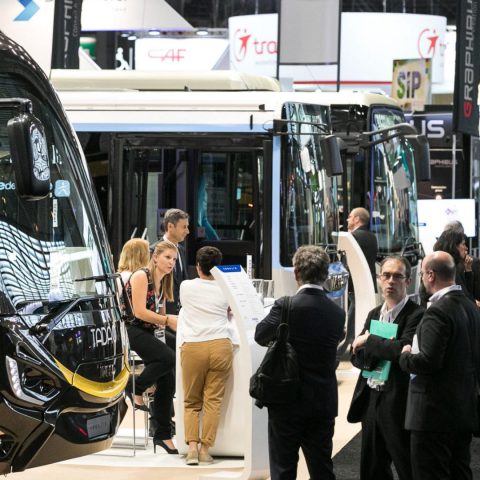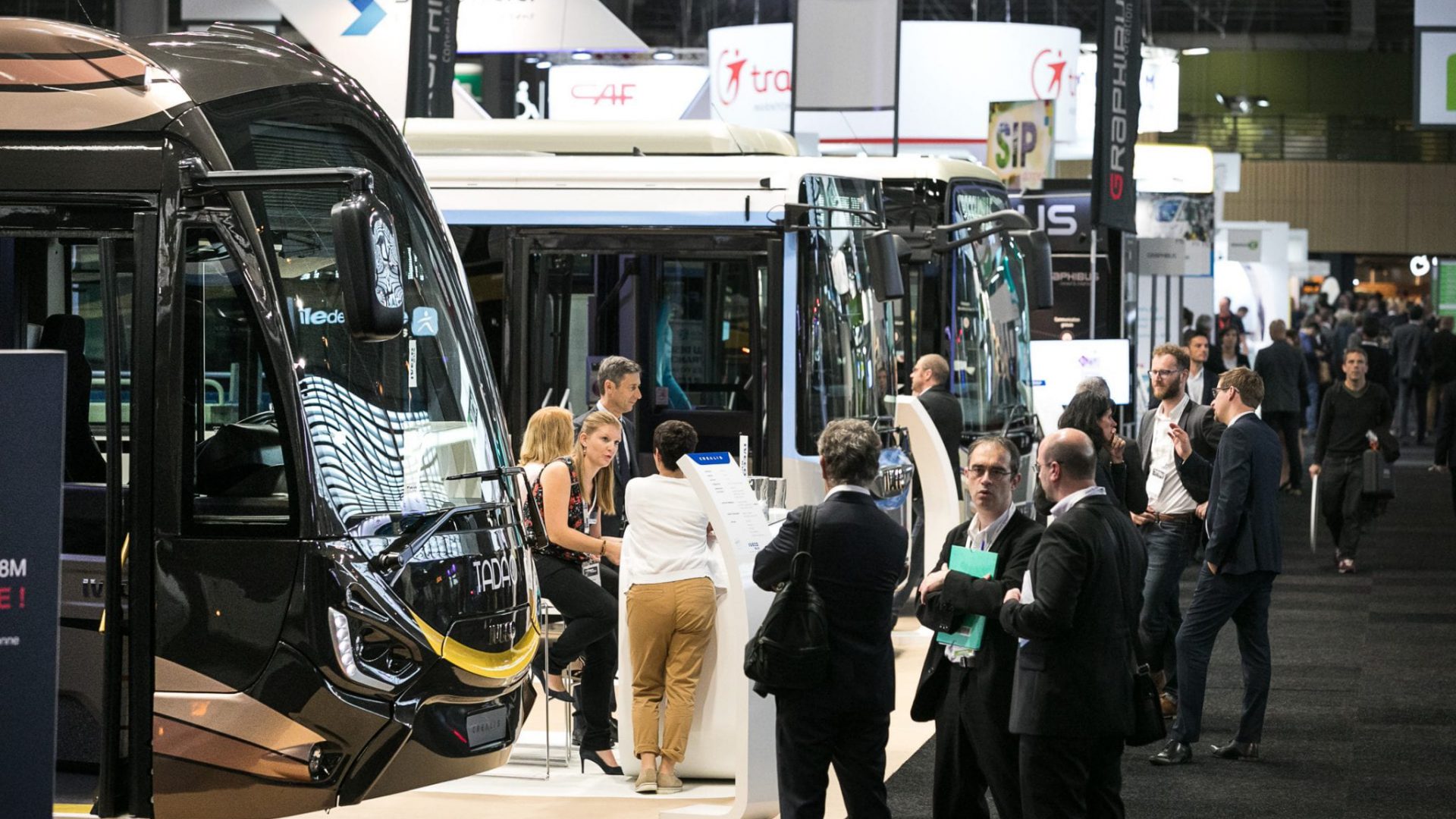 Public transport exhibitions – as in any sector – are back in 2022. After two years of cancellations and postponements (with digital events in replacement) due to the pandemic, bus-related and transit-related European and global events are finally back.
Let's now focus our attention on the main public transport exhibitions scheduled in 2022.
Public transport exhibitions 2022: the agenda
BUS2BUS | Berlin | 27-28 April 2022
Well, circled in red on the industry's calendar are the dates of 27 and 28 April, when the BUS2BUS 2022 will take place in the German capital.
It is organized by Messe Berlin and the German Association of Bus and Coach Operators (BDO), which represents around 3,000 private bus operators in Germany.
Visitors can expect a diverse program. BUS2BUS, in fact, combines three events under one roof: the Trade Show, where German and foreign exhibitors present their innovations, the Future Forum and the BDO Congress with an interesting program of lectures and discussions, and BUS2Specials with various formats for networking. Altas and Otokar will bring to Berlin their new e-minibus models.
Leading manufacturers including MAN, EvoBus, Daimler Buses, OTOKAR, Iveco Magirus, VDL, Ebusco, Skoda, Switch Mobility, Isuzu and Karsan will be there, to name but a few.
«The focus of BUS2BUS 2022 will be on alternative drives, new infrastructures, conversion options, digital services and innovations from the supply industry», explains Kerstin-Kube Erkens, Senior Product Manager BUS2BUS, an exhibition that sees Sustainable Bus among the media partners.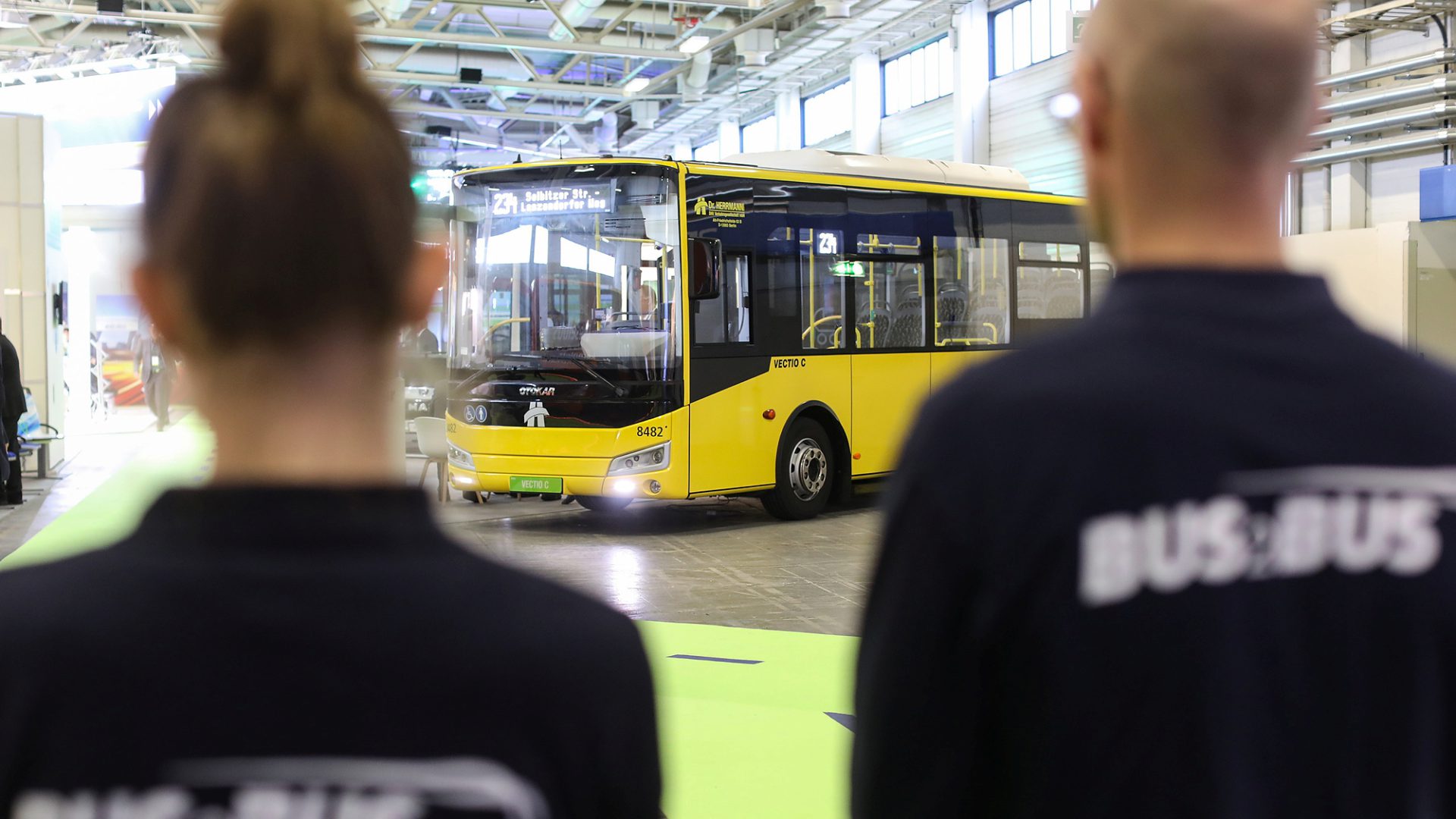 IT-Trans | Karlsruhe (Germany) | 10-12 May 2022
IT-TRANS 2022 is going to gather the world of public transport in May for the eight edition of the biggest event of its kind dedicated to I.T. and digitalisation in the sector. Held from 10-12 May, the exhibition built on the collaboration between UITP and Messe Karlsruhe will host three days full of interesting and innovate output, across a rich Conference programme and Exhibition.
From on-demand mobility and Mobility-as-a-Service (MaaS) to autonomous vehicles and big data, technology moves fast and at the world-leading IT-TRANS Conference and Exhibition, the public transport sector will gather to exchange, discuss, and invent IT solutions and innovations that matter to the future of mobility.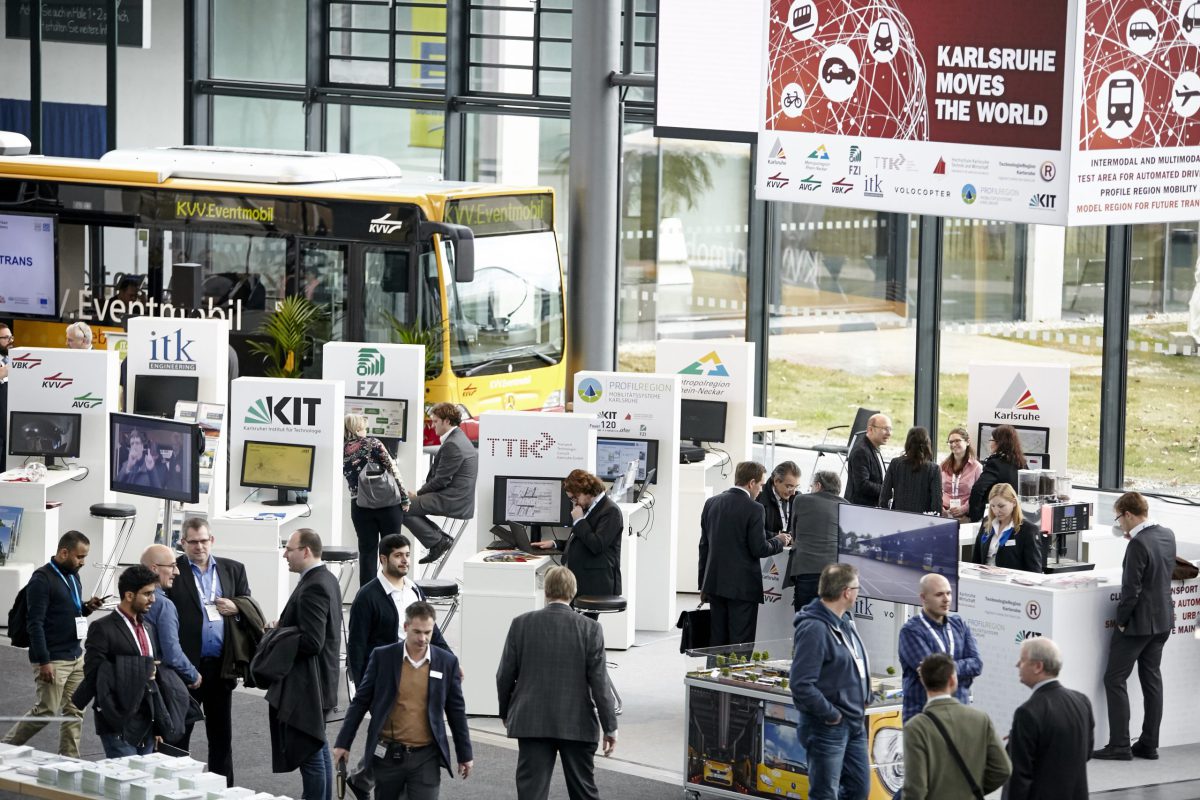 Busworld Turkey | Istanbul | 26-28 May 2022
Busworld Turkey will be held in Istanbul on 26-28 May. The Turkish players – BMC, Karsan, Otokar, Temsa and Isuzu – will, as always, be the main players, presenting their innovations to the market.
In March 2020, the last edition of Busworld Turkey welcomed 7,935 visitors coming from 75 countries around the world who were received by 128 exhibitors. Karsan attended with the whole e-bus range. Isuzu showed the alternative drive bus family. Otokar took the chance to unveil the articulated e-Kent.
European Mobility Expo | Paris | 7-9 June 2022
A handful of days later (7-9 June), it will be the turn of the Saloni Internazionali Francesi in Paris, where European Mobility Expo will be staged after a fully digital 2020 edition. This is an opportunity for a relaunch, not only for the organizers, but for the entire French market, Europe's largest in terms of volume, which therefore deserves a rich exhibition stage.
French manufacturer Safra has announced that it is going to launch a new fuel cell bus model, the Safra Hycity, at the fair. Iveco Bus will be presenting its new generation Urbanway with hybrid technology (developed with Voith). Also in Paris, Switch Mobility will showcase its new 12-meter vehicle bus. Safra will be joining with the new Hycity fuel cell bus and Van Hool is to showcase the A Series.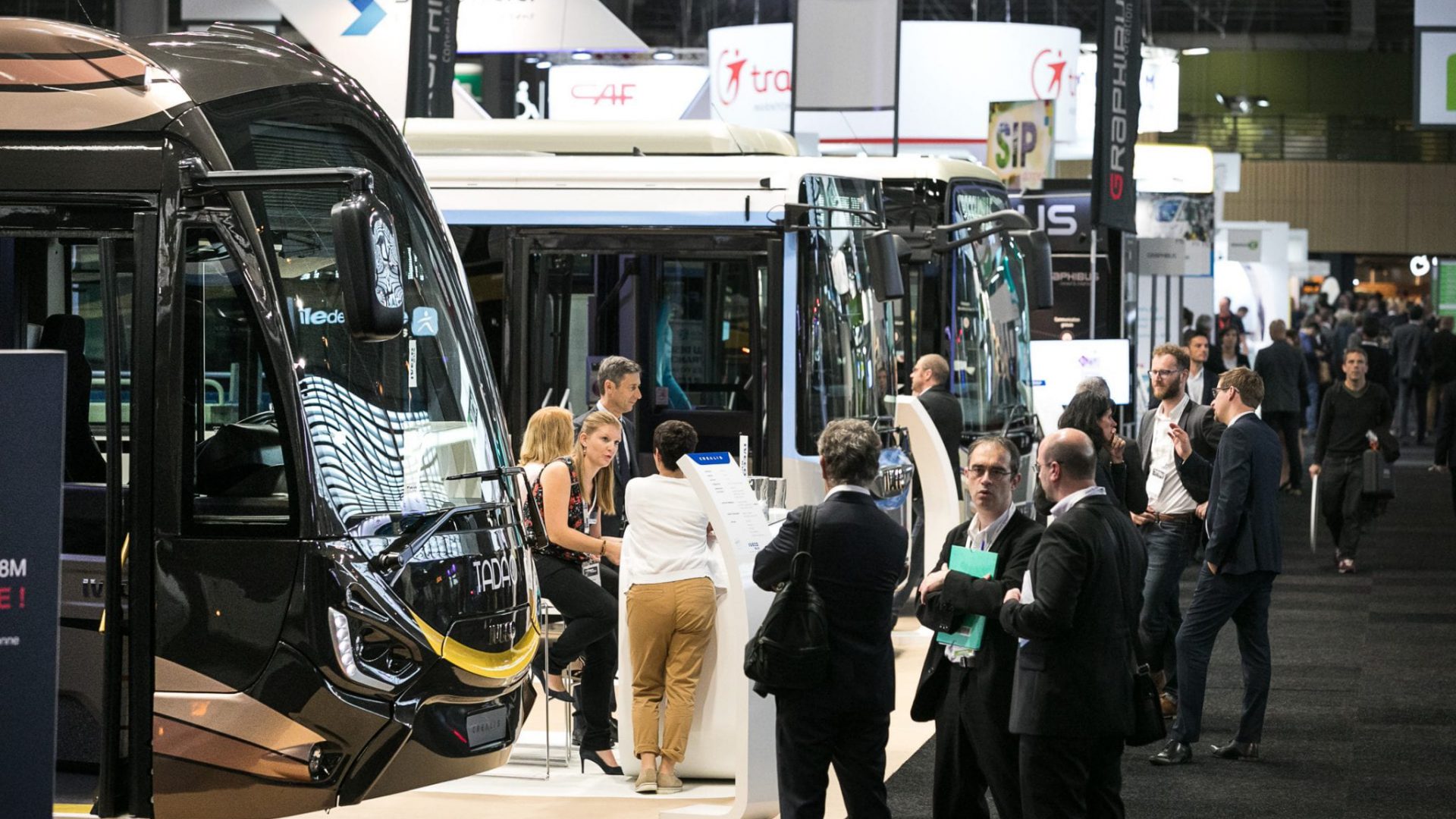 VDV-Electric Bus Conference and Exhibition Elekbu | Berlin | 12-13 July
In July, from 12 to 13, it's back to Berlin for the VDV-Electric Bus Conference And Exhibition Elekbu, Germany's biggest event dedicated to electric buses and their recharging infrastructure, which represent the present and future of the entire sector. It is no coincidence that the "Conference" attracts all the major manufacturers, operators and even utilities.
Daimler Buses announced it is going to be present at VDV's industry conference "Elekbu" in Berlin with a Mercedes eCitaro and its digital service offerings from OMNIplus ON. The same was done by CaetanoBus: the Portuguese brand will be presenting the H2.City Gold fuel cell bus.
IAA Transportation | Hanover (Germany) | 20-25 September 2022
At the end of the summer, again in Germany, but this time in Hanover, the IAA Transportation 2022 will be held (20-25 September). It'll be a week dedicated to the international leaders involved in logistics and transport, both commercial and passenger. With an eye to the new trends in mobility, under the banner of sustainability and an emissions-free commitment.
A new concept has been unveiled: the Hanover-based exhibition (formerly known as IAA Commercial Vehicles, with its last edition in 2018 before cancellation of 2020 fair) makes a further step with the goal of becoming a «leading international platform for logistics, commercial vehicles, buses and the transport sector».
One of the key topics will be "Innovations in public transport", with the topics of bus, electrification, hydrogen, ride-sharing, ride-hailing, MaaS, digital networking of existing services. Startups will be at the heart of the event: present in the pavilions, they will be the protagonists of a competition and of the IAA Startup Award. VDV is among the partners of this IAA Transportation edition.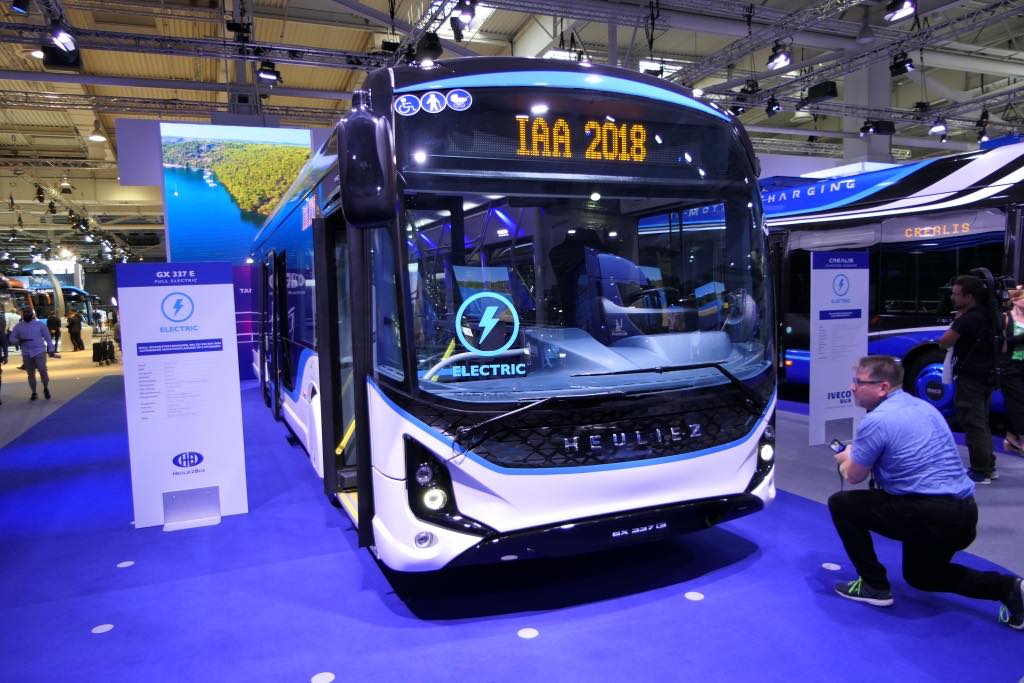 InnoTrans | Berlin | 20-23 September 2022
InnoTrans is the world's largest trade fair for transport technology and a media event of international importance: around 1,000 media representatives from 44 countries reported on InnoTrans 2018.
Earlier this year the fair announced the following: «At the start of this InnoTrans year 98 per cent of the display area is already booked up. "The continuing high demand shows that after a long break the mobility sector is keen to come together again for the industry's global platform in September 2022", says Kerstin Schulz, director of InnoTrans».
The thirteenth edition of the fair will take place from 20 to 23 September 2022 on the Berlin Exhibition Grounds. Covering 108,000 square metres, exhibitors will display their innovations in all 42 halls on the exhibition grounds in the segments Railway Technology, Railway Infrastructure, Public Transport, Interiors and Tunnel Construction. The Mobility+ displays form a new part of the Public Transport segment, where InnoTrans is targeting providers of supplementary mobility services. Currently, 18 exhibitors have registered for this special segment, including ioki, Mobimeo, Optibus, Door2Door, Better Mobility and CleverShuttle.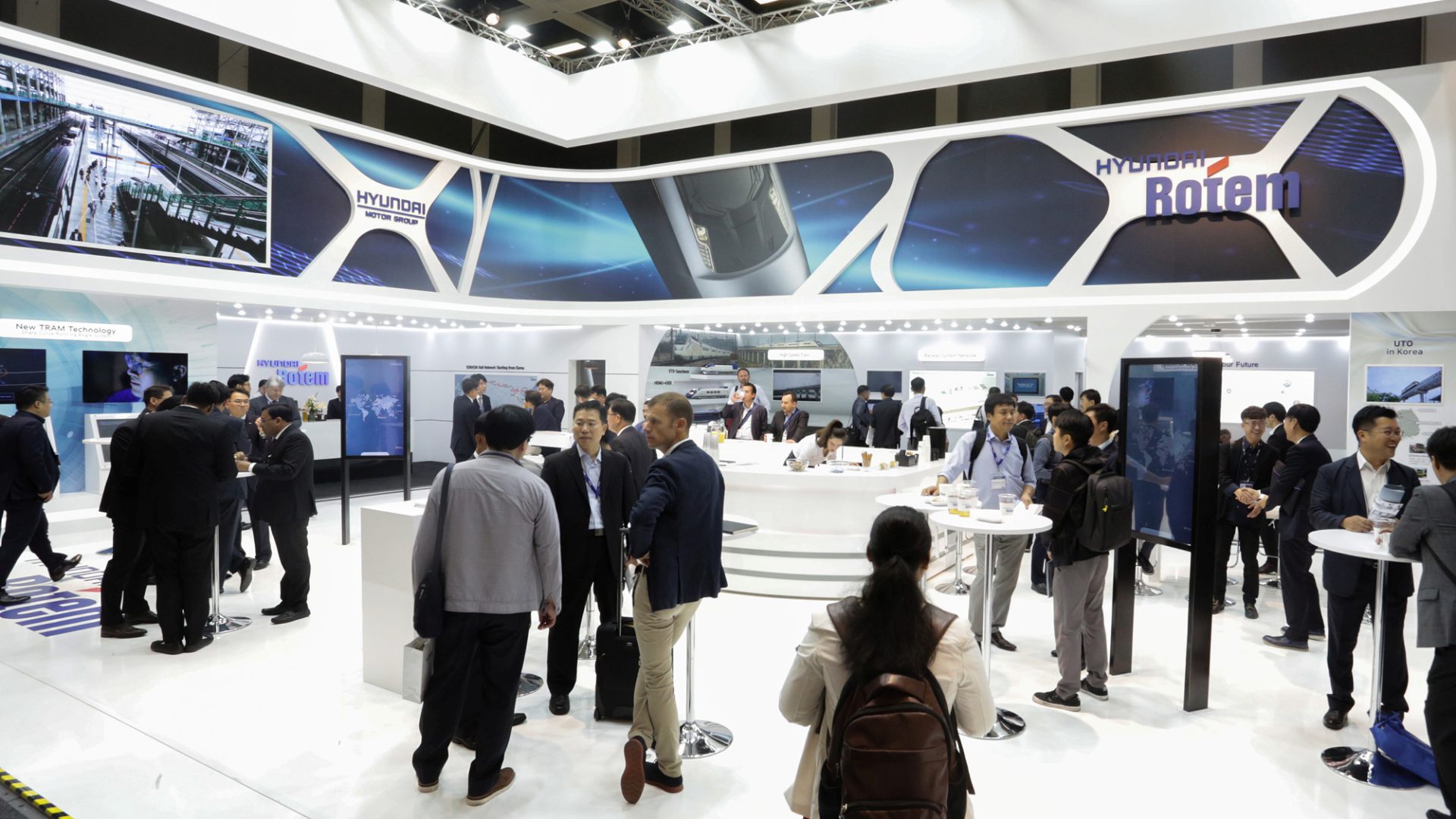 Next Mobility Exhibition | Milan | 12-14 October 2022
Next Mobility Exhibition (NME) will be launched in Milan this year, from 12 to 14 October 2022. It'll be the kickoff of a brand new format, with biennial appointment, dedicated to the mobility of the future. The exhibition, organized by Fiera Milano, will have as partners the three Italian trade organization involved in bus-based mobility and public transportation: AGENS (Agenzie Confederale dei Trasporti e dei Servizi), ANAV (Associazione Nazionale Autotrasporto Viaggiatori) and ASSTRA (Associazione Trasporti).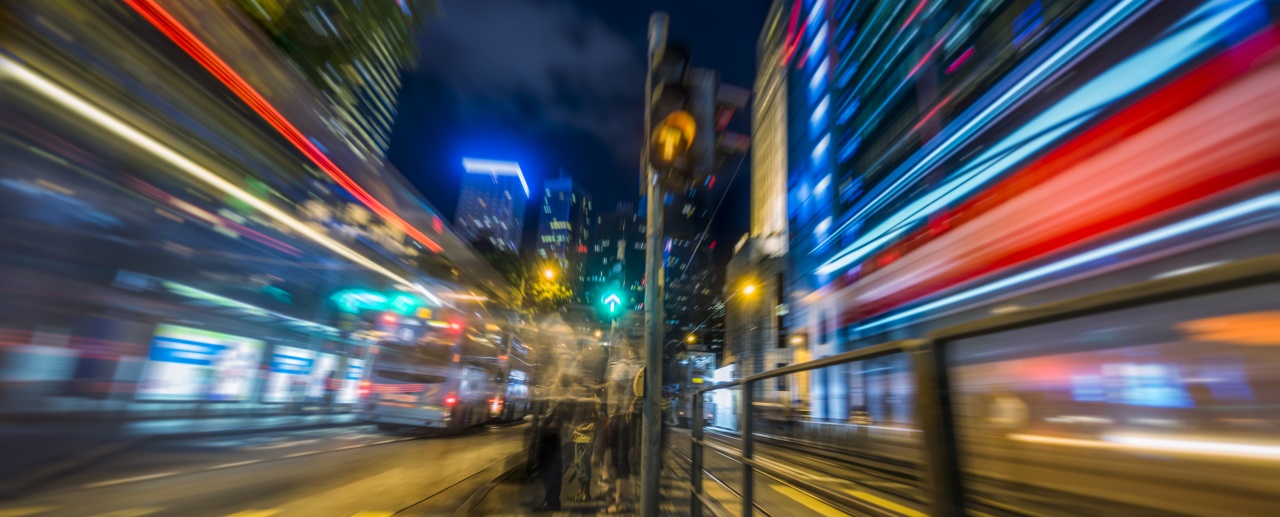 FIAA | Madrid | 18-21 October 2022
In Spain, in the capital city Madrid, Ifema organises FIAA, now in its fourteenth edition. The event, housed in pavilions 7 and 9 of Ifema in Madrid, is backed up by facts and figures: the last edition, held in 2017, was attended by 10,041 professionals from 47 different countries and featured presentations by 128 companies (a total of 240 registered brands).
Euro Bus Expo | Birmingham (UK) | 1-3 November 2022
After a three year wait, the UK bus and coach industry is anticipating the return of its principal trade show, Euro Bus Expo, taking place at the NEC Birmingham on 1-3 November.
The show is expected to bring together 130+ vehicles from marques including Alexander Dennis (which will be displaying its double-deck hydrogen fuel cell-electric Enviro400FCEV), BASE Coach Sales, Equipmake, G M Coachwork, Ilesbus, Irizar UK, London Hire, MAN Truck & Bus, Nu-Track, Pelican Bus and Coach, PHVC Minibus & Fleet Suppliers, Scania (Great Britain) Ltd, Stanford Coachworks, Switch Mobility, Treka Bus and Volvo Group (UK) Ltd.
Following the success of its debut at Coach & Bus UK 2019, the Zero Emission Zone will give visitors the opportunity to experience fleets of the future first-hand. The Zone will highlight the latest vehicles designed to entirely decarbonise passenger travel, to support the UK's goal to reach net zero by 2050.
Alexander Dennis, Equipmake, London Hire, Pelican Bus and Coach, Switch Mobility and Volvo Group are just some of the big names that will be demonstrating vehicles in the dedicated Zone – with more to be announced soon.
Euro Bus Expo is renowned for its free seminar programme. The Masterclass Theatre will once again host a range of expert speakers who will share the latest need-to-know information and perspectives from across the sector. Leading industry bodies and operators will discuss the latest hot topics in a variety of keynotes, presentations, and panel discussions. Previous speakers have included representatives from CPT, DVSA, Transport Focus, Transport for London, Zemo Partnership; and operators including Go-Ahead Group, Greys of Ely and Transdev Blazefield.