Jörg Hofmann is going to succeed Buta Atwal in the position of Wrightbus CEO
Jörg Hofmann is going to take the role of Wrightbus CEO starting in Q4 2022. Current CEO Buta Atwal has indeed announced he is going to retire at the end of this year, as reported on "The Irish News". Jörg Hofmann is set to join Wrightbus in September 2022 and will work with Buta Atwal […]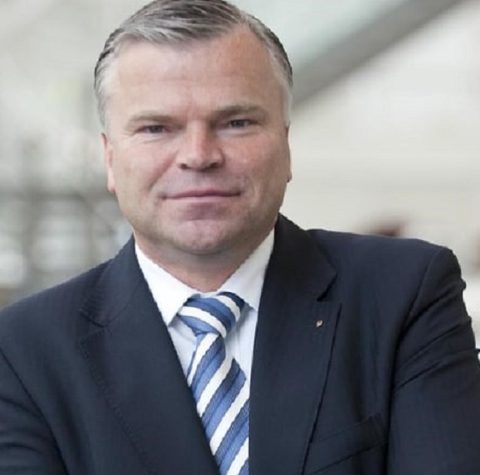 Jörg Hofmann is going to take the role of Wrightbus CEO starting in Q4 2022. Current CEO Buta Atwal has indeed announced he is going to retire at the end of this year, as reported on "The Irish News".
Jörg Hofmann is set to join Wrightbus in September 2022 and will work with Buta Atwal in a transition phase.
A few days ago Wrightbus landed a 120-units order by NTA, out of a framework agreement for as many as up to 800 double decker battery-electric buses. The bus manufacturer has also recently received its first commission out of the UK for its hydrogen bus model. Wrightbus is indeed on an expansion in Germany, Italy, France, Spain: within this strategy, Jean-Luc Deflandre appointed European CCO of the company.
Jörg Hofmann to be next Wrightbus CEO
Back to the news about change at the helm of the Ballymena-based company, Buta Atwal took over after Jo Bamford rescued the company in 2019. His successor, Jörg Hofmann, is today leading the black cab manufacturer London Electric Vehicle Company (LEVC). He has previously worked with General Motors and Audi.
As reported on Electrive, "LEVC hired Hofmann as CEO in early 2019. At that point, LEVC had put a few hundred TX range extender taxis on the road since launching in 2017. The company has since sold 7,000 TXs, not including the VN5 van model". Alex Nan will take the position of
Jo Bamford is quoted as commenting by the Irish News: «I managed to persuade Buta to come out of retirement once, when we bought Wrightbus out of administration in October 2019, but twice has proved impossible and he leaves with our best wishes and thanks for a job well done».
«It has been an enormous privilege to oversee the incredible advancements we have made since taking over the business in 2019, but the time is now right for me to move on and pursue some of my own personal interests. We have a tremendous team in place, so I feel comfortable that I and the company are in a position to allow me to do this» said Buta Atwal.