Keolis wins a 100% electric bus contract in Gothenburg for €150M
Keolis has been awarded a ten-year contract, worth €150 million, by Västraffik, Gothenburg's public transport authority (PTA), to operate and maintain articulated fully electric buses in the north-eastern part of the city. The contract is scheduled to come into force in June 2022. The contract includes replacing the city's biodiesel and biogas-powered buses with fully […]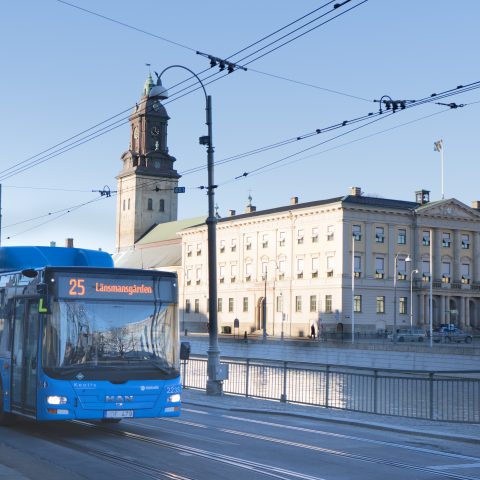 Keolis has been awarded a ten-year contract, worth €150 million, by Västraffik, Gothenburg's public transport authority (PTA), to operate and maintain articulated fully electric buses in the north-eastern part of the city. The contract is scheduled to come into force in June 2022.
The contract includes replacing the city's biodiesel and biogas-powered buses with fully electric ones and adapting three depots so they can maintain and charge the electric vehicles.
In the same city of Gothenburg a batch of 145 e-buses is in operation since late 2020 under Transdev's livery (in the framework of a 10-years contract signed in July 2019).
Keolis electric bus fleets in Europe
In the Netherlands, in December 2020, Keolis launched Europe's largest electric bus network (246 vehicles). These electric buses, expected to travel 25 million kilometres per year, will lead to a reduction of nearly 15,000 tonnes of CO2 emissions, Keolis says. In Norway, in December 2020, Keolis began operating the 100% alternative energy bus network in Bergen, the Group's first bus contract in the country. Consisting of 138 buses, of which 102 are electric, the fleet runs exclusively on alternative energies. Due to Covid, the French group saw in 2020 its revenues going down 7.5% and reducing profits of 101 million euros.
Keolis to adapt and covert three depots to e-bus operations
The network features two lines and will carry 17 million passengers per year. The articulated electric buses are expected to cover 2.9 million kilometres annually.
The e-buses can be charged at the three depots across the network (namely: Mölndal, Grimbo and Partille), all of which will be adapted and equipped with overnight charging facilities.
We look forward to supporting our public transport authority partner in rolling out electric buses and making the necessary changes to the infrastructure that will improve the daily life of Gothenburg's residents.

Bernard Tabary, CEO International of Keolis Group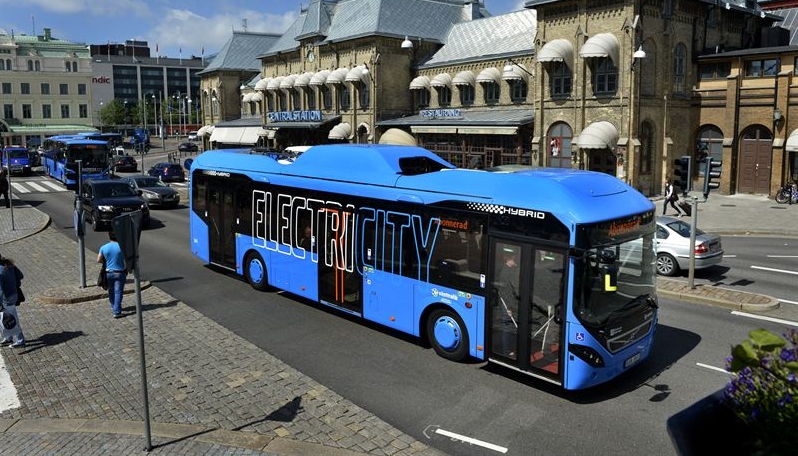 Keolis, new activities in Sweden
Keolis Sverige has 4,500 employees and has been present in Sweden since 2003 and operates 1,600 fossil-free buses in four Swedish regions, covering 100 million kilometres every year. On behalf of Västraffik, Keolis operates three other bus networks, all running on alternative energies and, by the end of the year, will operate a fourth network linking Gothenburg to Borås. Since January 2021, Keolis has also been testing a Navya-built autonomous electric shuttle service in Gothenburg's Lindholmen Industrial and Science park.
Bernard Tabary, CEO International of Keolis Group said: "We are honoured that Västraffik, with whom we have been partners since 2010, has entrusted us with operating and maintaining the 100% e-bus network in Gothenburg. We look forward to supporting our public transport authority partner in rolling out electric buses and making the necessary changes to the infrastructure that will improve the daily life of Gothenburg's residents. Keolis' expertise in electromobility will doubtless be a key factor in the success of this project."