Keolis launches electric BRT line in French Basque Country
Curtain has been risen on a new electric BRT line in French Basque Country, operated by Keolis through ten Irizar articulated electric buses. The line, 12 km long, features 30 stations and connects Bayonne with Biarritz in 30 minutes. A second line will be opened in 2020, when further 8 vehicles will be delivered. Earlier […]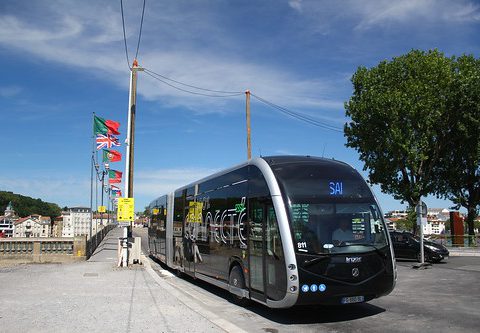 Curtain has been risen on a new electric BRT line in French Basque Country, operated by Keolis through ten Irizar articulated electric buses. The line, 12 km long, features 30 stations and connects Bayonne with Biarritz in 30 minutes. A second line will be opened in 2020, when further 8 vehicles will be delivered.
Earlier this year, still in France, Keolis launched a similar system in Amiens, also operated with Irizar electric vehicles. And a big world premiere is on the stepping stones: the group is currently working with the conurbation authority to prepare the launch of the 100% hydrogen BRT line in Pau.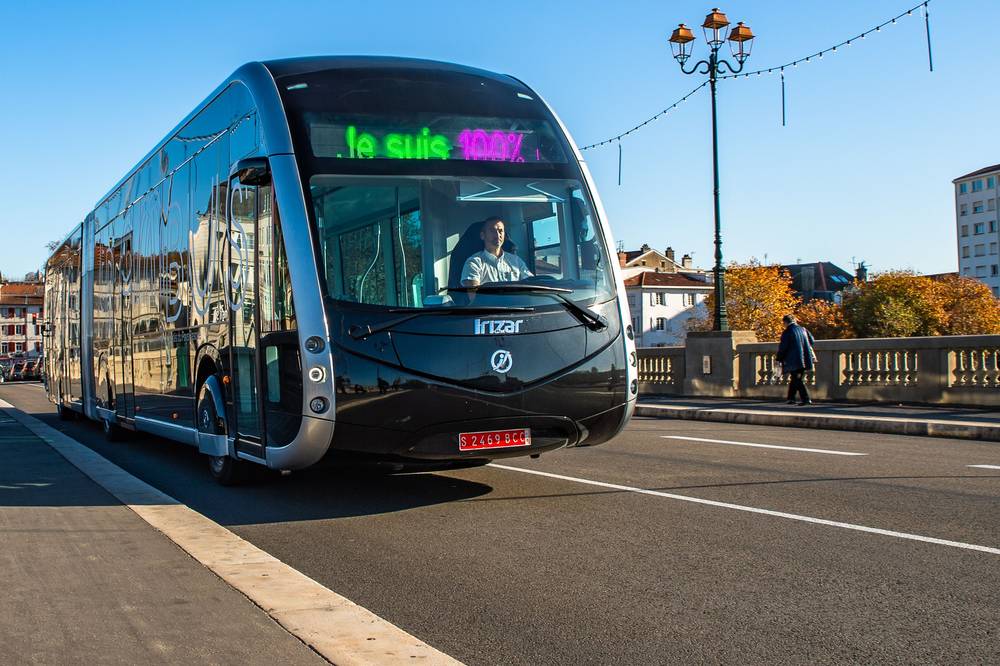 Bayonne to Biarritz in 30 minutes with Keolis electric BRT
The line has been launched on 2 September by Keolis, which runs Chronoplus, the transport network of the Basque Country conurbation authority in the south of France. In this case Keolis works on behalf of the public transport authority SMPBA.
Keolis has been operating the Chronoplus network since 2017 and provides mobility services to 160,000 residents in the Basque conurbation, including 11 municipalities (compared to seven previously).
Keolis, real-time information at the electric BRT stations
The 12 km long line featuring 30 stations offers an innovative, more sustainable mode of transport that will connect Bayonne to Biarritz, two major cities in the south of France in 30 minutes, thanks to a majority of sections of circulation on dedicated lanes and priority for buses at traffic lights.
The buses will now operate on an extended timetable (from 5.30 am to 00.30 am on weekdays and to 2.30 am from Thursday to Saturday), with an interval of 12 minutes during the day. The 30 stations of the line are equipped with complete real-time passenger information and ticket vending machines.
A second electric line will be launched
And a second electric line is coming: a route between Bayonne and Tarnos in 2020, is part of a much larger, global overhaul of the network. Thanks to the deployment of a new transport offer which is simpler for passengers to understand and use, MPBA and Keolis are expecting a 25% ridership increase across the network by the end of 2023, Keolis explains in a press release.
The e-BRT line between Bayonne and Biarritz represents a new milestone in the Group's electric mobility strategy with Keolis remaining the largest operator of electric transport networks in France in 2019.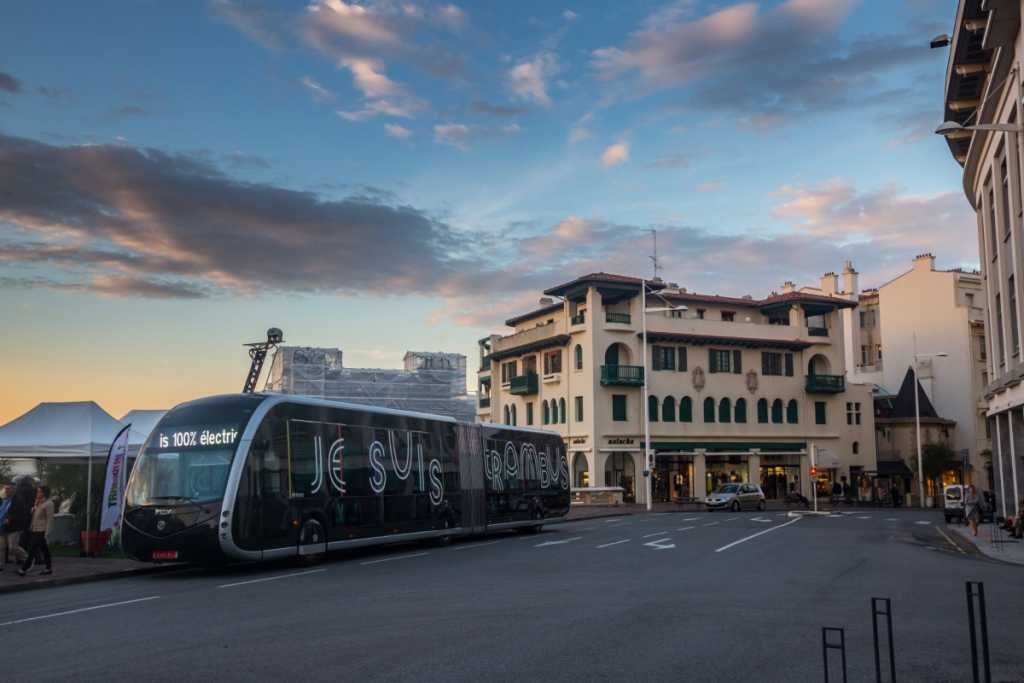 Keolis refurbishing a depot for electric fleet
The two lines will be operated through a total of 18 articulated buses model Irizar ie tram, with 150 seats. Equipped with large bay windows to provide passengers with more interior light, the vehicles, accessible to passengers with reduced mobility, feature USB sockets under each seat. These electric vehicles can be charged fast in 5 minutes (on average) in the terminal or in 3 to 4 hours at the depot at night (Irizar launched pantograph charging option at Busworld 2017).
Work required to refurbish the Bayonne depot is currently underway to allow for the new fleet's maintenance and 110 employees have already been trained to operate it.