75 MAN Lion's City articulated e-buses headed to Gothenburg and Stockholm
Keolis Sweden has ordered 75 MAN Lion's City 18 E for operations in Gothenburg and Stockholm. Delivery is planned from Q2 to Q4 2022. Keolis has also added an option for an additional 75 buses for delivery in 2022 and 2023. The first order for MAN electric bus was also coming from Sweden. This is […]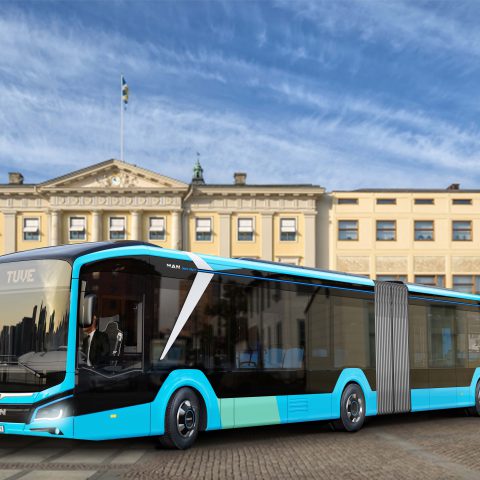 Keolis Sweden has ordered 75 MAN Lion's City 18 E for operations in Gothenburg and Stockholm. Delivery is planned from Q2 to Q4 2022. Keolis has also added an option for an additional 75 buses for delivery in 2022 and 2023. The first order for MAN electric bus was also coming from Sweden. This is the largest order for the vehicle so far (Nuremberg has commissioned 39 units).
The maxi order follows the awarding to Keolis Sweden of a 100% electric bus contract in Gothenburg (where 60 units are headed). In the same city, as many as 145 e-buses from Volvo are in operation, being the manufacturer also headquartered in Gothenburg.
The buses are equipped with 8 battery packs with a total of 640kWh, as well as dual electric motors and four-wheel drive. They are to be stationed in the new Tomtebodade depot inaugurated last summer, according to Bussmagasinet.se.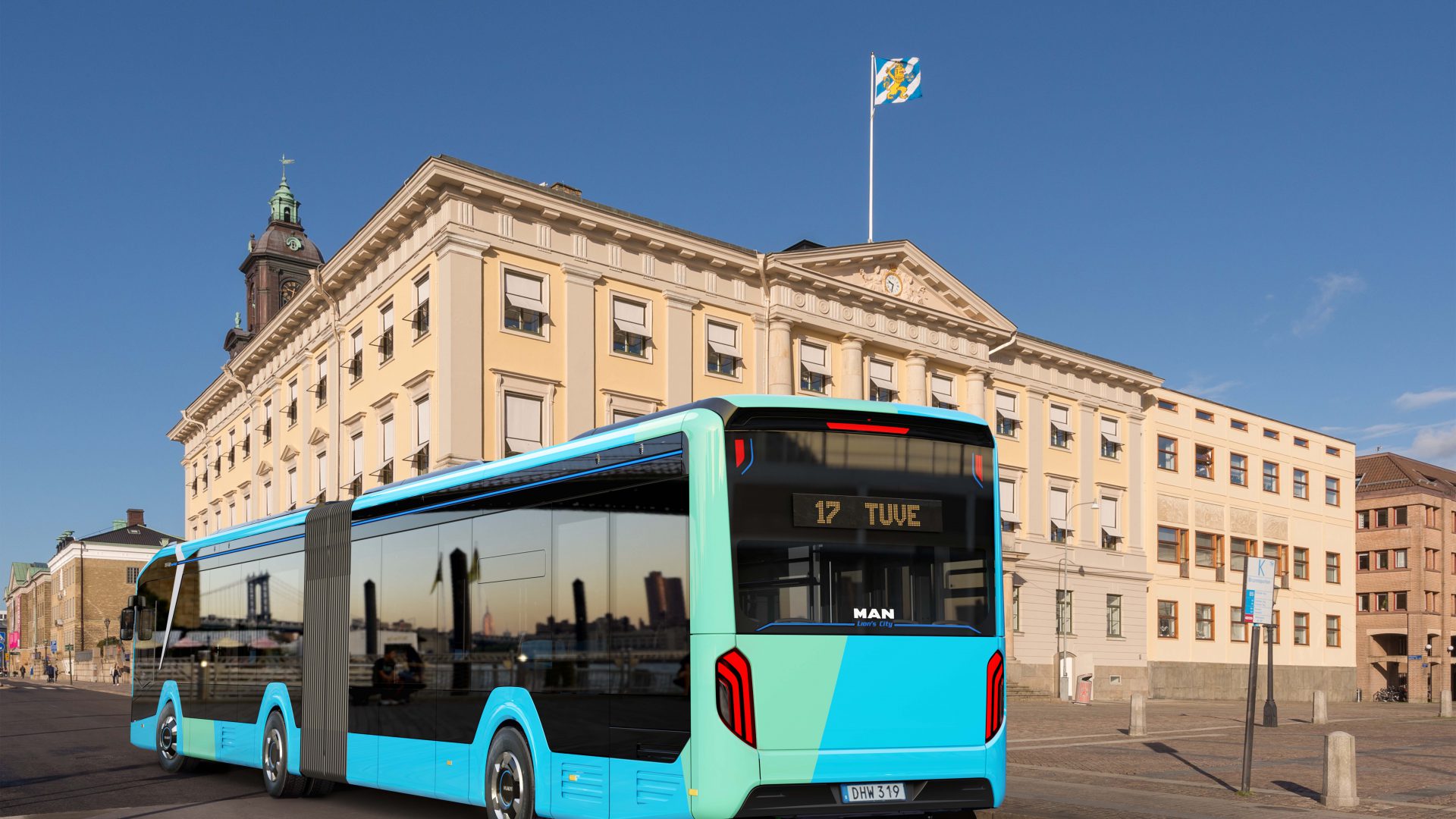 Articulated MAN e-buses for Keolis Sweden
The four-wheel drive not only increases maneuverability in winter and provides a smooth acceleration at full load, it also provides increased brake regeneration, which provides more energy and longer range, in the intention of the manufacturer. The vehicles are equipped with a variety of options to satisfy the modern public transport traveler.
«We are very proud to be able to develop our partnership with Keolis and be able to deliver complete dynamic solutions that, together with service agreements, optimize the operation and efficiency throughout the vehicle's lifetime», says Jonas Helsner, Key Account Manager at Neoplan.
«We appreciate the technical innovations that MAN has integrated in the bus and with the long experience we have of the collaboration with Svenska Neoplan, we feel extremely confident in our choice of vehicle supplier», says Karl Orton Fleet director Keolis