Over 100 orders for Mellor Sigma e-bus range (half from Europe). New 8-meter and new variants launched at Euro Bus Expo
Besides launching a new 8-meter e-bus model, Mellor took the opportunity of Euro Bus Expo 2022 for announcing the introduction of further variants to its all-electric Sigma 7 and Sigma 9 bus models, part of a six-model Sigma range (from seven- to 12-metres) launched in late 2021. Sigma 7 now boasts no fewer than four […]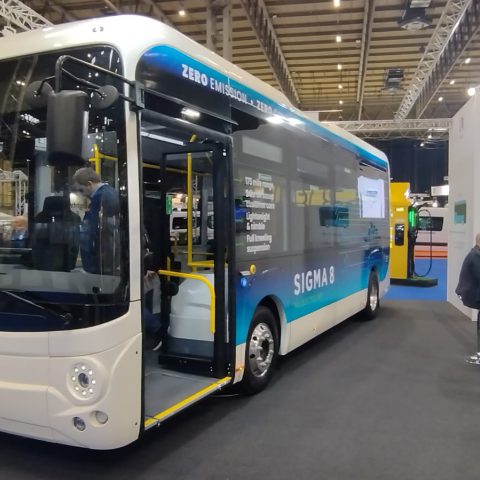 Besides launching a new 8-meter e-bus model, Mellor took the opportunity of Euro Bus Expo 2022 for announcing the introduction of further variants to its all-electric Sigma 7 and Sigma 9 bus models, part of a six-model Sigma range (from seven- to 12-metres) launched in late 2021.
Sigma 7 now boasts no fewer than four distinct low- and high-floor variants, while Sigma 9 is now available as two individual model variants – together offering a range of full-electric buses for accessible and DRT operations. The full all-electric Sigma range (from seven- to 12-metres) continues Mellor's mandate to produce size- and cost-appropriate buses as an alternative to larger, expensive and under-utilised vehicles.
To date, Mellor states it has received in excess of 100 Sigma orders in the UK and Europe. Mellor has most recently confirmed orders with accessible vehicle rental firm, London Hire, for a low-floor accessible Sigma 7, plus a fleet order for Sigma 8s (making its debut at EuroBus Expo) for a regional operator. Interestingly enough, a total of 49 confirmed orders have been commissioned from Scandinavian market and DACH region (where the UK company has a dealer since summer 2022).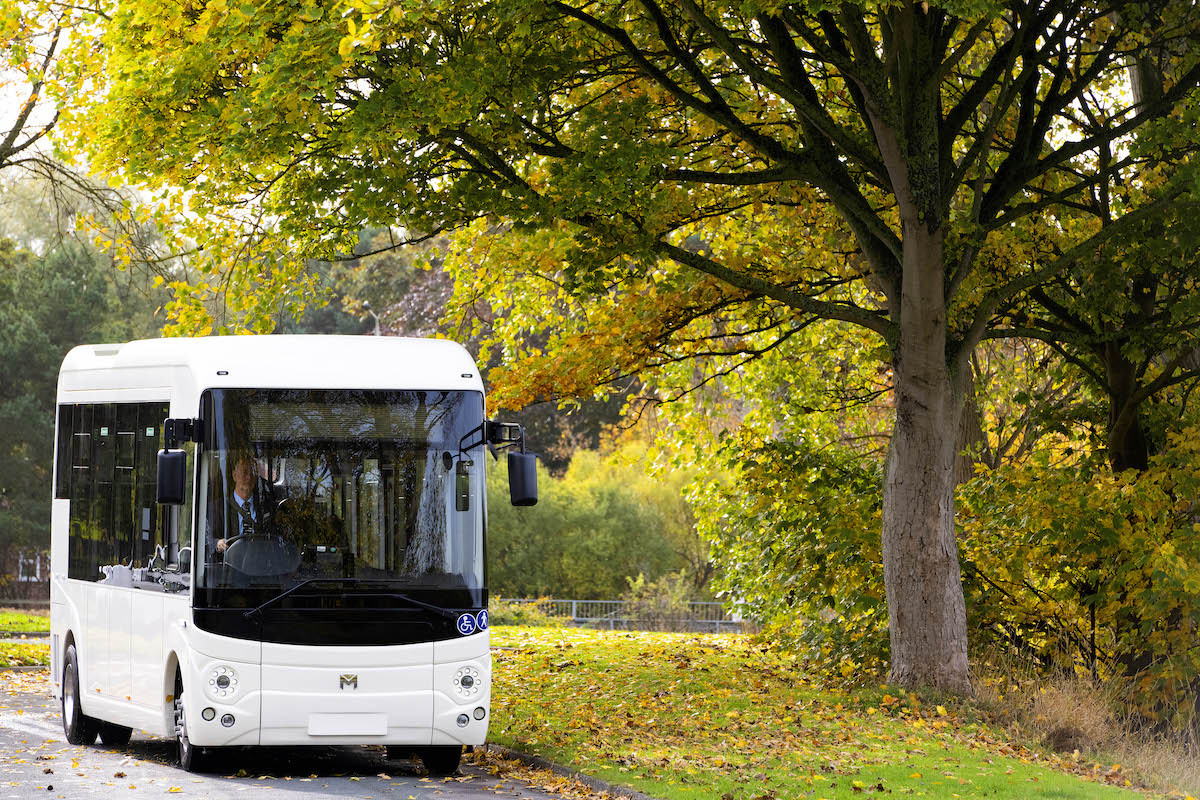 Mellor launches new variants on Sigma 7 and Sigma 9
Taking the Sigma 7 as a base model, Mellor has worked closely with Local Authorities and independent bus operators to create four variants to suit a wide range of applications. In addition to a standard low-floor model, a high-floor variant is now available with a rear wheelchair passenger lift and with space for seven wheelchair passengers. A low-floor accessible variant has also been developed in addition to a derivative for Demand Responsive Transport (DRT) operations, both with space for three wheelchairs.
The nine-metre Sigma 9 is now available in low- and high-floor model variants. The high-floor option offers a fully flat floor to provide flexibility for either 34-passengers or ten wheelchairs.
"We've made the most configurable electric bus range even more configurable," said Mellor Bus Division Sales Director, Mark Clissett, "our mandate is to design and produce size- and cost-appropriate buses, and our Sigma range extends this philosophy to fully-electric public transport. Today, Local Authorities can look to Mellor to deliver an exacting vehicle specification to suit their precise requirements, whether for scheduled services, school or accessible service operations. 
Mellor sales get high volume
"Mellor has enjoyed sales success for the Sigma range in mainland Europe, focused around the Scandinavian and German-speaking DACH regions, where a total of 49 confirmed orders have been placed – including a large order for a high-profile Swedish operator. Mellor has also provided a left-hand-drive Sigma 7 demonstrator for prospective customers with an intensive demo programme planned for Germany, Sweden and Holland in the coming months", the company states.
"We're delighted that the demand for our electric Sigma range has continued apace," said Mark Clissett, Mellor Bus Division Sales Director. "Operators of Sigma models will include local authorities, DRT firms and stage carriage service providers, demonstrating the truly versatile nature of the range. Sigma is also a key to open the door to electrification for our customers, many of whom haven't previously had access to a suitable vehicle at a cost-effective price point."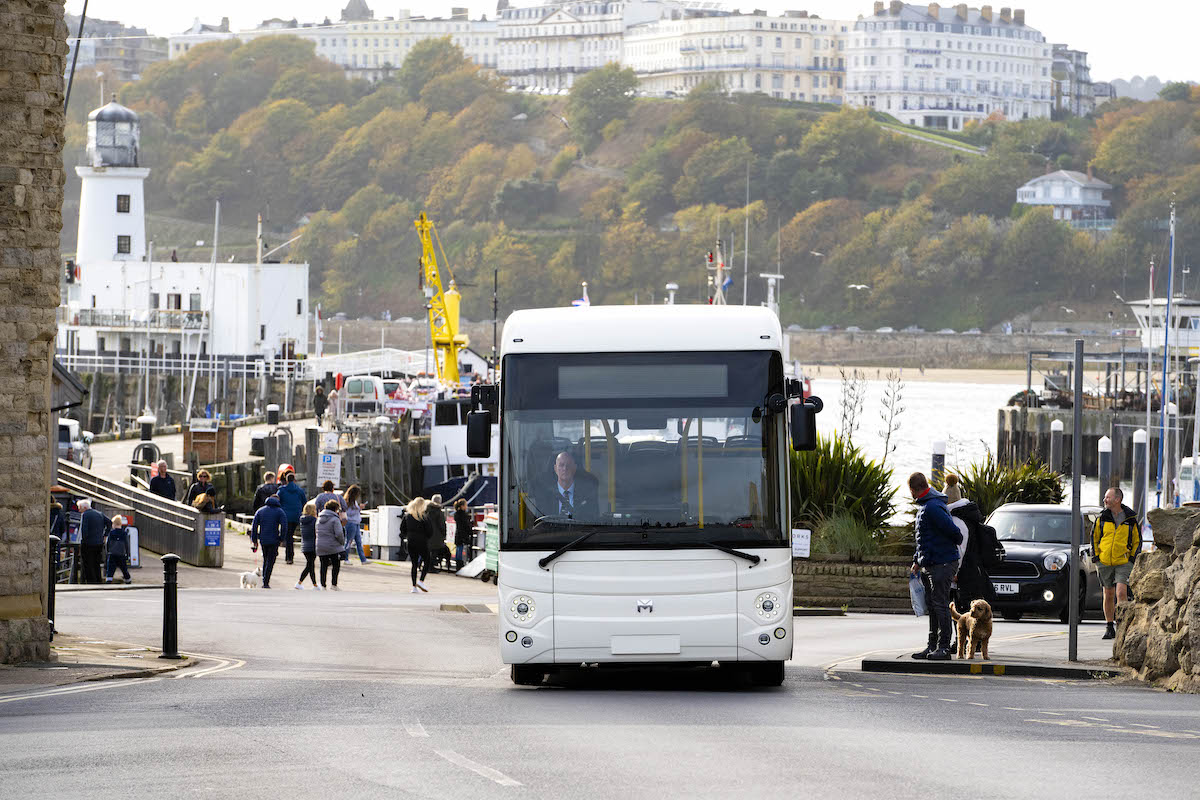 "The appeal of Sigma is certainly not limited to the UK." said Gustavo Marqueta-Siibert, International Business Development Director at Mellor, "There's healthy demand across Europe for size- and cost-appropriate electric buses that can be deployed on a huge variety of route and service patterns. In addition to orders received," he said, "we have strong interest from even more operators keen to understand how Sigma can benefit them."
Recently, Mellor announced that it had received orders from a number of Local Authorities, including Sigma 7 and Sigma 9 high-floor buses for the London Borough of Islington, a high floor Sigma 7 for East Riding Yorkshire Council and Sigma 10s for Dumfries & Galloway Council.