Mercedes at Busworld. Not only eCitaro
Daimler Buses puts its electric bus Mercedes eCitaro in the spotlight at Busworld 2019 together with other 7 vehicles. Eight buses and coaches are being showcased by Mercedes and Setra from 18th to 23rd October in Brussels. The Busworld is also the occasion for the world premiere of the new Sprinter Travel 75. Daimler at Busworld 2019, […]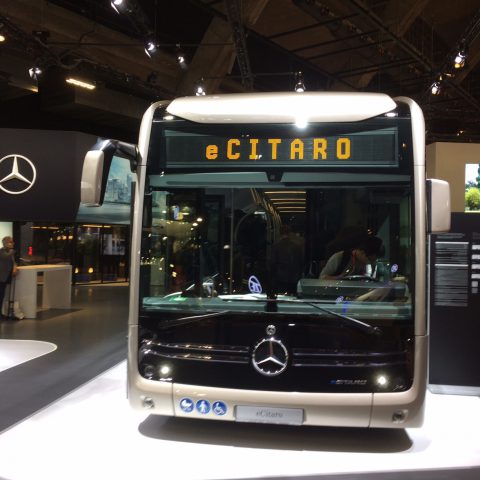 Daimler Buses puts its electric bus Mercedes eCitaro in the spotlight at Busworld 2019 together with other 7 vehicles. Eight buses and coaches are being showcased by Mercedes and Setra from 18th to 23rd October in Brussels. The Busworld is also the occasion for the world premiere of the new Sprinter Travel 75.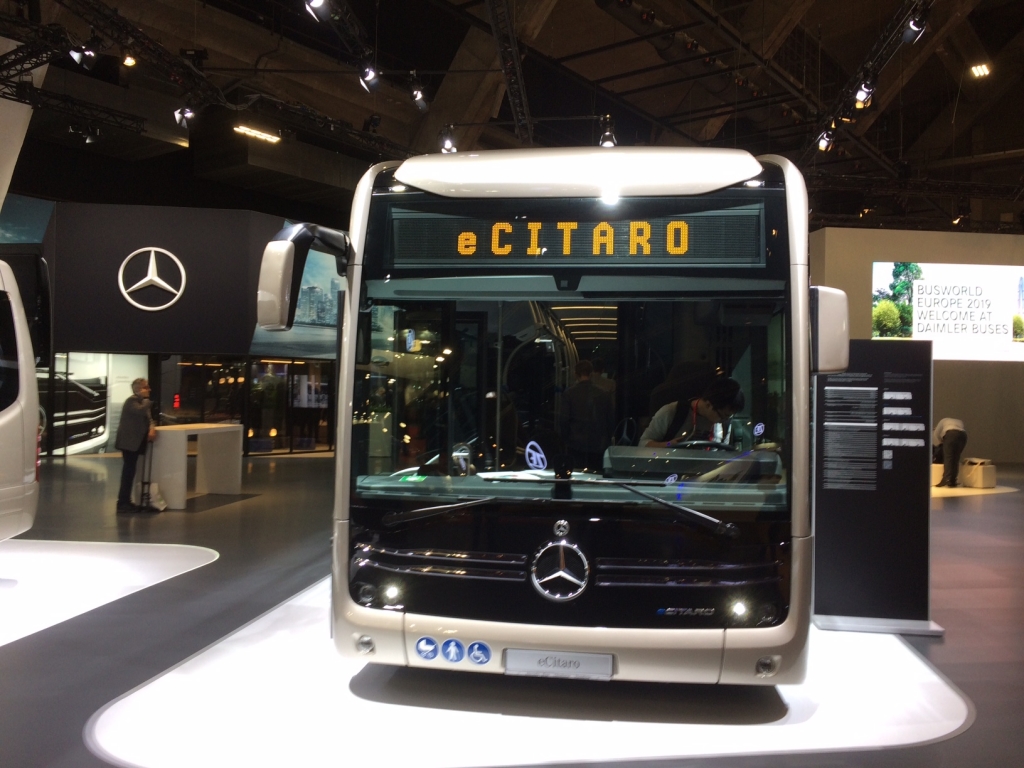 Daimler at Busworld 2019, eCitaro in the spotlight
The Mercedes eCitaro range, which went into production at the end of 2018, is mass-produced at the Mannheim plant and already available to order. To date, the Mercedes eCitaro is in operation in cities such as Berlin, Hamburg, Oslo (Norway) and Ystad (Sweden); others have been delivered in Luxembourg, Norway, Sweden and Switzerland.
Further deliveries in three-digit quantities will take place in Europe, not only this year, but gradually in the following years, says the group.
The evolution of Mercedes electric bus
The vehicle, as specified from the manufacturer, is in constant development. Depending on the type of use, eCitaro can already be ordered with up to twelve battery packs for 292 kWh. The result is a range of around 170 kilometres under typical city bus operating conditions, the manufacturer explains. From 2020, eCitaro will also be available in an articulated version (eCitaro G) that can accommodate around 145 people.
According to the roadmap, from 2021 onwards eCitaro will be equipped with the next generation of NMC batteries capable of 396 kWh on a bus. Also solid state batteries will become available in the second half of 2020: 441 kWh will be mounted on the bus at that moment. Finally, from 2022, eCitaro will be offered with greater autonomy thanks to a fuel cell range extender, that will be tested during 2021 by Hamburger Hochbahn.
By the way, Mercedes Citaro has reached the 55,555 units sold.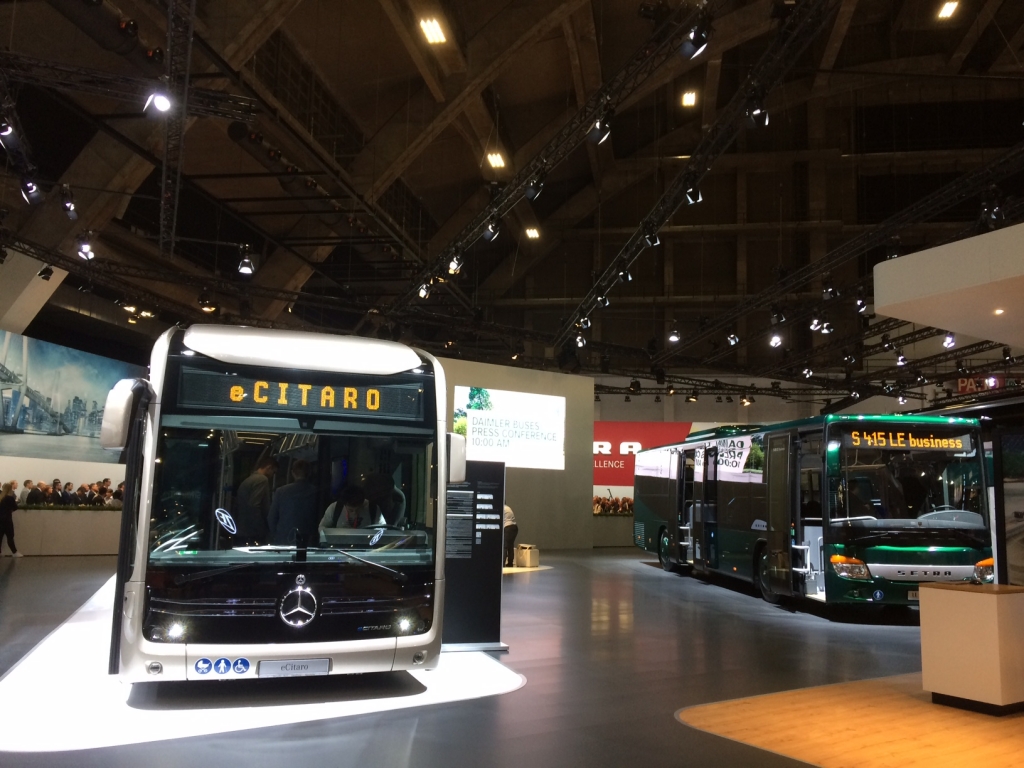 Daimler at Busworld with eight vehicles
But Daimler Buses' participation at Busworld will not only be focused on electric drives. From 18 to 23 October, in fact, the manufacturer is displaying a total of eight buses between Mercedes and Setra brands.
In addition to the electric eCitaro, Mercedes brought to Busworld the Intouro, which is characterized by its versatility, and the coach Tourismo 15 RHD.
The new Sprinter Travel 75 is a world premiere. With its capacity of 21+1 seats obtained thanks to a new axle with high load capacity, it sets a new standard in the field of touring minibuses.
Setra shows the MultiClass S 415 LE business, the double decker Setra TopClass S 531 DT, the high-floor coaches Setra ComfortClass S 515 HD and Setra TopClass S 516 HDH.