BVG Berlin presents the first Mercedes eCitaro
The first Mercedes eCitaro for BVG Berlin arrived at destination. It's the first unit out of a 15 electric bus order. Berlin public transport company also ordered 30 Solaris Urbino Electric (15 solobuses and 15 articulated. Those will be the first articulated electric buses in Berlin bus fleet). The Mercedes eCitaro, the long awaited electric bus […]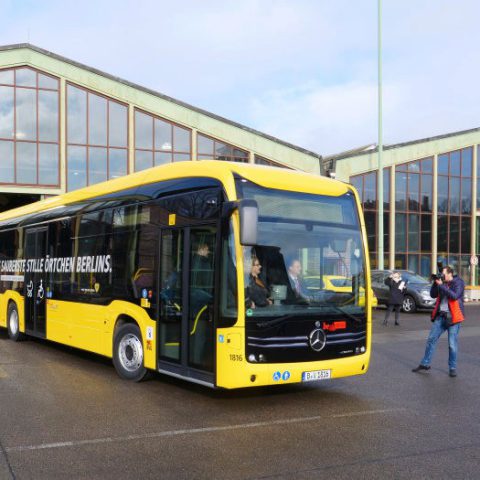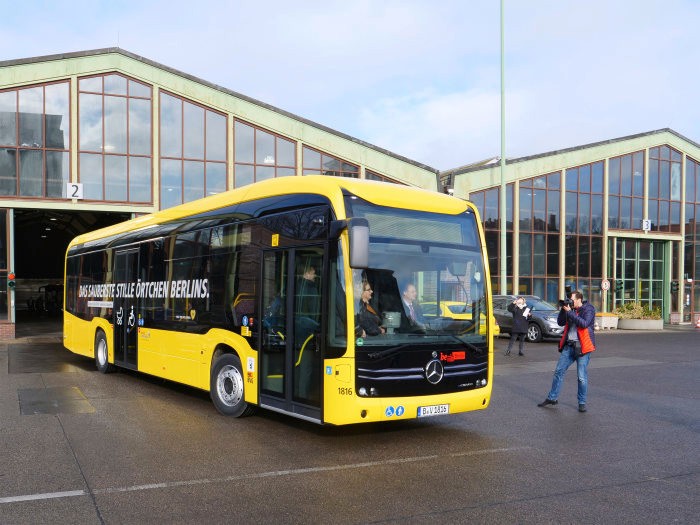 The first Mercedes eCitaro for BVG Berlin arrived at destination. It's the first unit out of a 15 electric bus order. Berlin public transport company also ordered 30 Solaris Urbino Electric (15 solobuses and 15 articulated. Those will be the first articulated electric buses in Berlin bus fleet).
The Mercedes eCitaro, the long awaited electric bus by Mercedes, was unveiled at IAA 2018. Series production of the vehicle has started a few weeks later and the first buses have been delivered since the end of 2018 in Hamburg and Mannheim.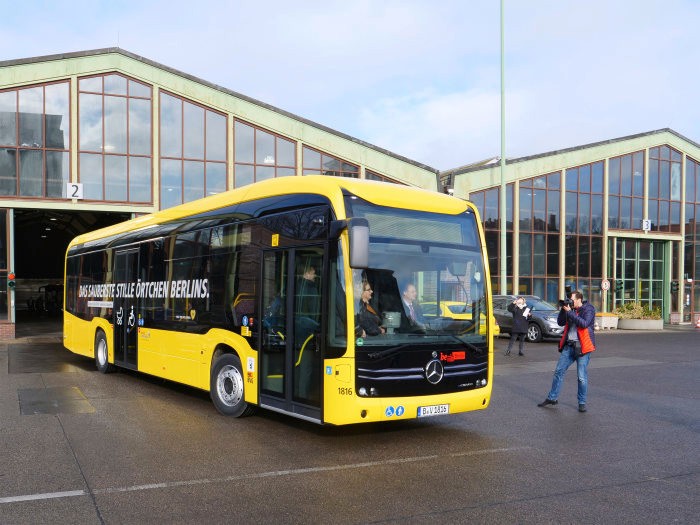 Safety on top on the eCitaro for BVG Berlin
The eCitaro electric bus units ordered by BVG are characterised by their extensive equipment, Daimler points out. Passengers benefit from an air conditioning system, 15 double USB ports for their own end devices and three monitors for information provided during the journey. Passengers with reduced mobility will notice generously dimensioned areas for wheelchairs and pushchairs, as well as tactile handrails with ribbed handle profiles on the doors or the contrast-rich interior design. Bus drivers will appreciate the exterior camera for keeping an eye on cyclists and pedestrians. Interior surveillance cameras and a door-closing warning system with red LED light strip and video surveillance provide for added safety.
eCitaro, no less than 150 km is the range
The eCitaro is fitted with ten battery modules providing a total capacity of 243 kWh which guarantee a range of around 150 kilometres even in difficult conditions. Under ideal conditions, according to the manufacturer, the eCitaro can even cover around 250 km without being recharged. The batteries of the 15 eCitaro buses destined for BVG are charged at the depot using plugs.
Last autumn, BVG placed an order for up to 950 low-emission Mercedes‑Benz Citaro buses. It is the largest single order ever for Europe's best-selling city bus.
Daimler, new services in Berlin
Daimler Buses is drastically expanding its service competence for buses at its Berlin location. The company is investing a two-digit million sum in a new-build on the grounds of the BusWorld Home operation. With this comprehensive construction project, Daimler Buses will be well-equipped to deal with future challenges and the increasing number of touring coaches, including those with electric drive systems. The new-build on the 16,000‑square-metre piece of land will, among other things, also provide specialist jobs for those working on high-voltage systems.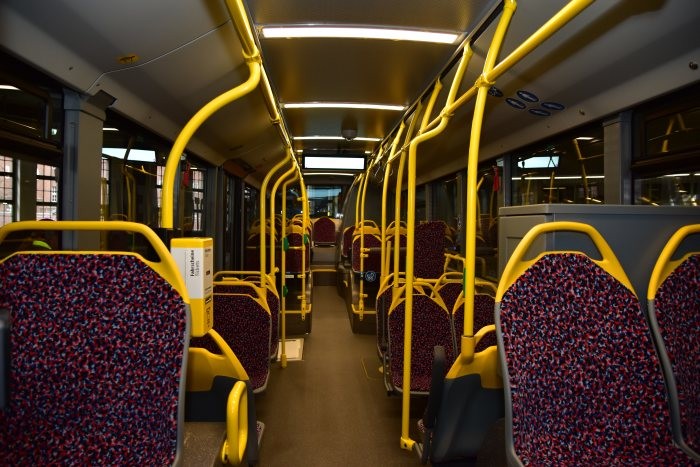 Electric buses are not the only electric mode of transport
Sigrid Nikutta, Chairwoman of the Board of Management and Member of the Board for Operations at the Berlin transport company BVG, said: "We are improving the quality of life in Berlin. At present we have about a billion passengers annually and two-thirds of them are already transported electrically in the metro, on overground trams and on our solar-powered ferries. These first few series-production buses mark the start of changing our bus fleet to environmentally-friendly, electrically-driven vehicles."
The presence of Svenja Schulze, Minister for the Environment, Andreas Scheuer, Minister for Transport, Regine Günther, Senator for the Environment, Traffic and Climate Protection in Berlin and Ramona Pop, Senator for Economic Affairs, Energy and Public Companies in Berlin and Chairwoman of the Supervisory Board at BVG demonstrates the significance of the long-term changeover from combustion engines to locally emission-free drive systems for urban buses.
Till Oberwörder, Head of Daimler Buses, handed over the key of the first eCitaro to Dr Sigrid Nikutta. Oberwörder said: "We are delighted that our eCitaro is now energising Berlin. With the locally emission-free eCitaro, the BVG has opened up a new chapter in the story of environmentally-friendly mobility. Of particular importance to me, is the fact that we are also supporting our customer with tailored consultations and customised service packages as they gradually change over to electromobility."
The transition to electric buses in Germany
Many cities in Germany are increasingly implementing diesel bans in order to lower the CO2 and particulate pollutions. In August 2018, the Federal Ministry of Transport pledged a total of 125 million euros for the implementation of projects dedicated to the improvement of air quality. Also discount on public transport tickets are included among the measures taken in order to convince citizens to use collective transportation instead of private cars. The priority, anyway, Wirtschaftswoche reports, is the conversion of public transport to electric bus. The German weekly magazine has carried out a survey involving local public transport companies in Berlin, Hamburg, Munich, Cologne and Frankfurt, i.e. the five largest German cities. The outcome? They are planning to purchase at least 3,000 electric buses by 2030.
CLICK HERE FOR THE ARTICLE
GERMANY 2030: 3,000 ELECTRIC BUSES IN THE 5 BIGGEST CITIES