In Milan there are 340 electric buses up for grabs
A new call for tenders in the name of e-mobility has been issued by ATM Milano, which has set 2030 as the 'X' date for having a 100 per cent electric fleet. The news is reported on Italian specialized media Autobusweb. In view of this date and this goal, the Azienda Trasporti Milanesi has opened […]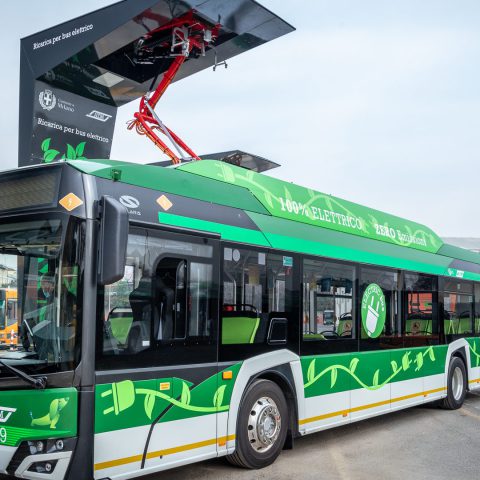 A new call for tenders in the name of e-mobility has been issued by ATM Milano, which has set 2030 as the 'X' date for having a 100 per cent electric fleet. The news is reported on Italian specialized media Autobusweb.
In view of this date and this goal, the Azienda Trasporti Milanesi has opened a new telematic procedure for the supply of up to 340 battery-electric city buses, 12 and 18 metres with a fully low-floor. Estimated amount? 329,783,287.00 euro (excluding VAT). The tender requirements include full service.
As of summer 2022, there were some 170 electric buses in operation, with the target of reaching 250 by end 2022. All of them carry Solaris' logo: the Polish manufacturer was awarded a first contract for 25 vehicles and won second order for 250 units in July 2019.
ATM Milano three lots for e-buses
The first lot consists on the supply of 205 battery-electric buses, approximately 12 metres long, in a 3 double-door configuration, including full-service maintenance. Estimated value (excluding VAT) of EUR 183,022,012.37. The duration of the contract, which is non-renewable, is 202 months.
The second lot is also non-renewable, but has a slightly shorter framework agreement duration (199 months). It consists of the supply of 105 electric, battery-powered buses of approximately 18 metres, in a 4 double-door configuration, including full-service maintenance. Estimated amount, excluding VAT: EUR 125,761,274.63.
Finally, the third, with a duration of 3 years non-renewable and a value of 21 million euro. This is a three-year framework agreement for the supply of up to 30 e-buses for city service of about 12 metres, in 2-door and 3-door configuration with a minimum guarantee of 2 years on the entire vehicle.