North American electric bus market, the transition begins at… school [INSIGHT]
Below, a contribution from Interact Analysis, a market research firm focused on intelligent automation, with a specific department for truck, bus and off-highway electrification.The report, in exclusive for Sustainable Bus, is by Rueben Scriven. The debate around clean air in our cities is intensifying. Here at Interact Analysis we have been following this conversation closely. We are observing economies […]
Below, a contribution from Interact Analysis,
a market research firm focused on intelligent automation,
with a specific department for truck, bus and off-highway electrification.
The report, in exclusive for Sustainable Bus, is by Rueben Scriven.
The debate around clean air in our cities is intensifying. Here at Interact Analysis we have been following this conversation closely. We are observing economies across the world concentrating their efforts on vehicle electrification as a way of clearing the air we breathe.
What better place to start than the electrification of city bus fleets? Getting noisy, polluting internal combustion engine [ICE] buses off city streets has become a priority at government and local level. The trend was kick-started in China, where, as of January 2020, 99% of the global stock of electric buses were in service; we are now seeing a proliferation elsewhere, with over 2,200 electric buses in use across Europe, and Transport for London planning to fully electrify its bus fleet by 2037. Where does the USA stand in this gradual evolution? In 2020, the USA registered 1,106 zero emission buses which is forecast to grow to 12,588 registrations in 2030.
Electric buses in North America: there's ground to make up
North America is unique in having its own dedicated fleet of yellow buses to transport the nation's students to and from school, and these buses account for the lion's share of new bus registrations each year. In 2020, for example, our research shows that the USA registered 40,714 school buses, and only 5,402 transit buses. On average 480,000 yellow buses carry upwards of 25 million children to school on a daily basis in the US. With only 1% of these buses currently running on electrified powertrains, there is clearly ground to make up.
Away from the school bus sector, data from the Advanced Technology Transit Bus Index indicates a clear direction of travel towards electrification. It reports that over the last decade, the rise in Zero Emission Buses (ZEBs – battery electric and fuel-cell) has increased across the country, driven by funding from a range of sources. Between 2013 and 2020, the Federal Transit Administration distributed over $485 million via the Low or No-emission Bus Program.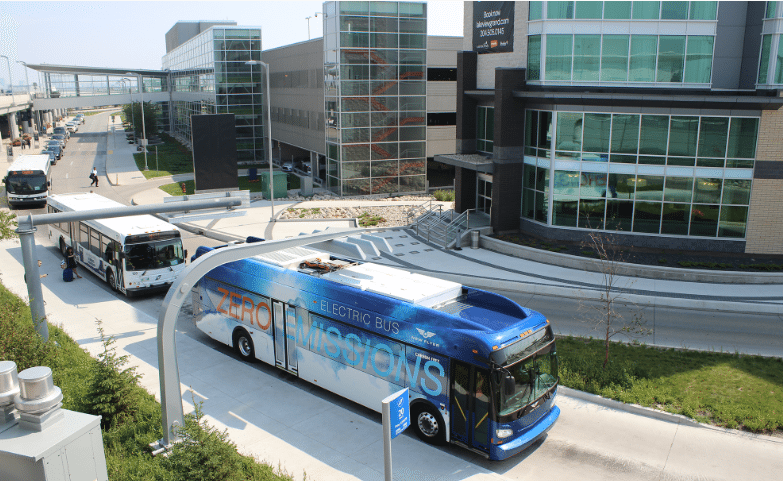 At state-level, grant programs, such as California's Transit and Intercity Rail Capital Program (TIRCP), have also supported the adoption of zero-emission buses, and there has been additional funding from the 2016 Volkswagen settlement. The index reported that in December 2020, zero-emission transit buses nationally numbered almost 2,800 on the road or on order, an increase of 24% over the last calendar year.
The region with the most zero-emission buses was the West Coast (Washington, Oregon, and California). California, a state where all transit buses must be zero-emission by 2040 according to the Innovative Clean Transit (ICT) regulation, had the highest number of ZEBs, with over 1,100.
Focus on electric school buses
Where yellow school buses are concerned, it is likely that the current big manufacturers – Novabus, Thomas Built and IC Bus – owned by Navistar, will lead the way. Thomas Built and IC Bus are already developing electric medium-duty trucks which share the same chassis as their school buses, so they have already effectively offset some of the development costs for electric school buses, and are developing economies of scale which will lower the unit cost of these vehicles.
Both companies can further lower their costs because of benefits that come from their international corporate owners. In the case of Navistar-owned IC Bus, it was recently acquired by VW; and in the case of Thomas Built, it is owned by Daimler. Both VW and Daimler have large battery contracts for their other vehicle segments, including passenger cars (for example, VW's $14bn contract with Northvolt).
Canada's Lion Electric is also predicted to do well, being one of the first companies to move into the electric school bus sector as a whole. Lion Electric holds a very high share in the overall electric bus market – in 2019 it stood at 29%. However, over time it is expected to lose market share to its larger and better-funded competitors.
Biden electrification policies, lack of clarity
Whilst the Biden administration will certainly benefit the US electrified commercial vehicle industry, we feel that it is unlikely that there will be huge change, as there is some lack of clarity in policy.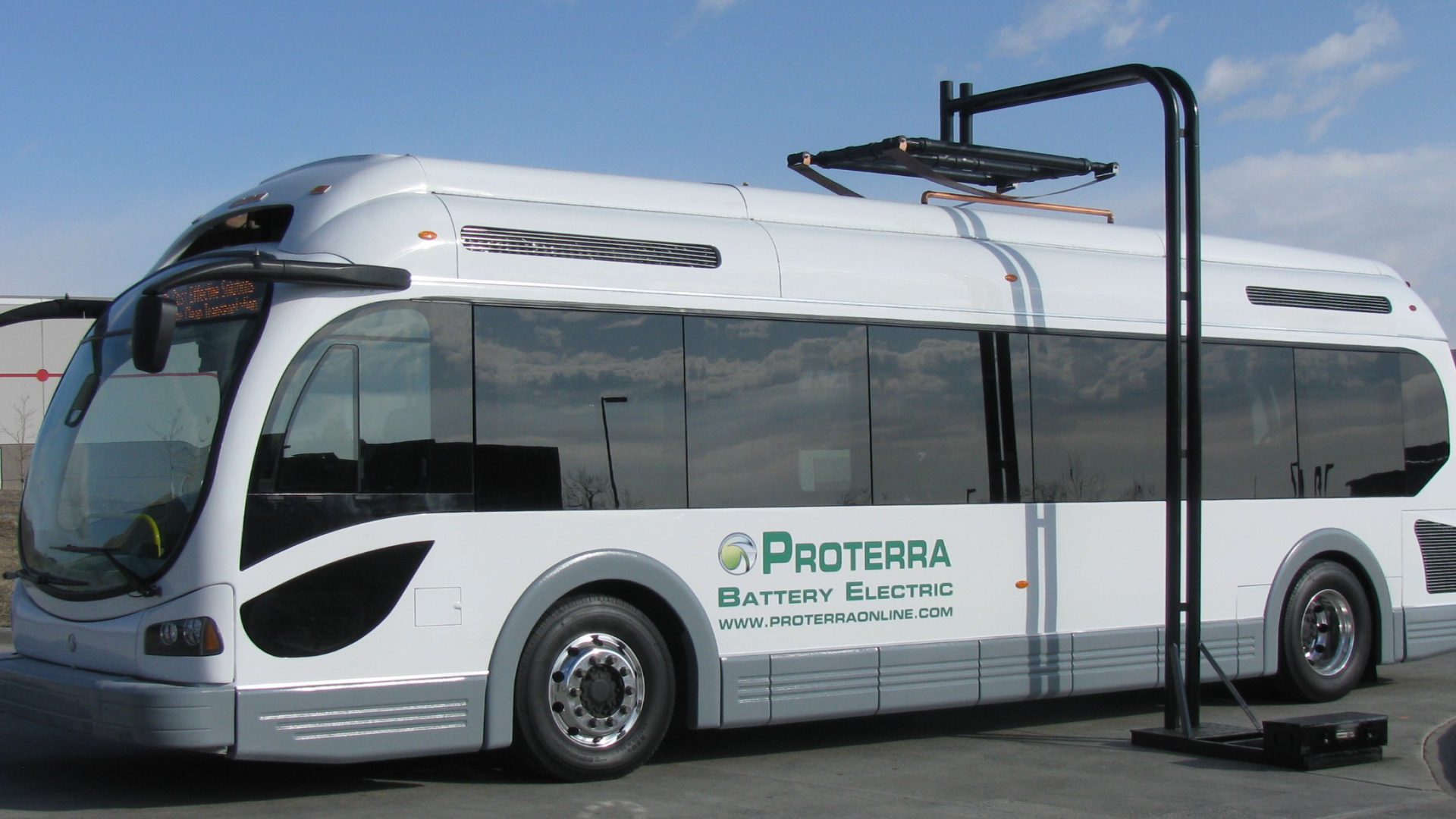 For instance, the new administration recently stated that it would phase out ICE powered government vehicles, but it failed to provide a timeline or strategy to do so. Furthermore, the new contract handed out to Oshkosh to replace the government's massive postal vehicle fleet contains a commitment to producing only 10% of vehicles with electrified powertrains.
The transition to electric buses isn't going to happen overnight either, but there are green shoots of policy. On 11th February 2021 the US Department of Transportation announced a $180 million package of funding for public transport companies to sponsor the purchase or lease of low or no-emission transit vehicles and facilities.
Electrification of school buses, expectations
We do expect the school bus market to see a significant increase in electrification. In his election manifesto, Biden unveiled his Build Back Better plan for creating a more resilient, sustainable economy. It proposed making all American-made buses zero-emission by 2030, starting with the school bus fleet, which would convert within 5 years.
From a TCO perspective, electric school buses are one of the most uneconomical segments, which is why our previous forecast assumption was so pessimistic. But Biden's commitment to clean school buses has given us the confidence to raise our forecast projections. It should be noted, however, that the main driver for this sector comes from cleaning the air which school children breath rather than sustainability.
Research by scientists at the Harvard T.H. Chan School of Public Health has shown that just a small increase in fine-particulate pollution, such as that from the diesel engines of school buses, would result in a 15 percent increase in the death rate due to COVID-19. Yellow school buses make around a billion trips each year. Switching over to more environmentally friendly electric vehicles could drastically reduce these harmful emissions. A 2018 report by the US PIRG Education Fund found that converting US school buses from diesel to electric would cut emissions by 5.3 million tons – the equivalent of taking about a million cars off the road.
Real pressure for vehicle electrification in North America
If there is a lack of clarity over the new administration's overall commitment to vehicle electrification, there is real pressure from below. In March 2021 four congressional democrats unveiled the Build Green Infrastructure and Jobs Act. This bill would invest $500 billion on electrifying public transit and green infrastructure projects over the next 10 years, reducing carbon emissions by an estimated 21.5 million metric tons of CO2 annually or the equivalent of taking 4.5 million combustion engine cars off the road, and creating up to one million new jobs.
Whilst the bill might stand little chance of making it through congress according to Bloomberg, it is likely that the group will succeed in pushing the Biden Administration to include some of the measures in the soon-to-be announced $3 trillion package to boost the economy, reduce carbon emissions and narrow economic inequality. Electric bus manufacturers should be keeping a close eye on these developments.