Electric school buses in the US: 27,000 units to be built in ten years, Interact Analysis forecasts
«On average 480,000 yellow buses carry upwards of 25 million children to school on a daily basis in the US. With only 1% of these buses currently running on electrified powertrains, that means a lot of gas-guzzling diesel engines polluting the air. President Elect Joe Biden's Build Back Better plan for creating a more resilient, […]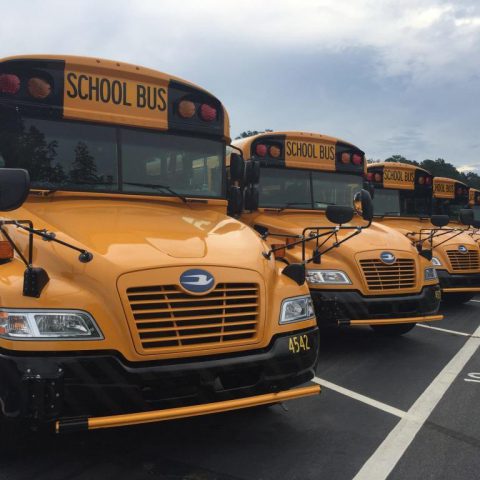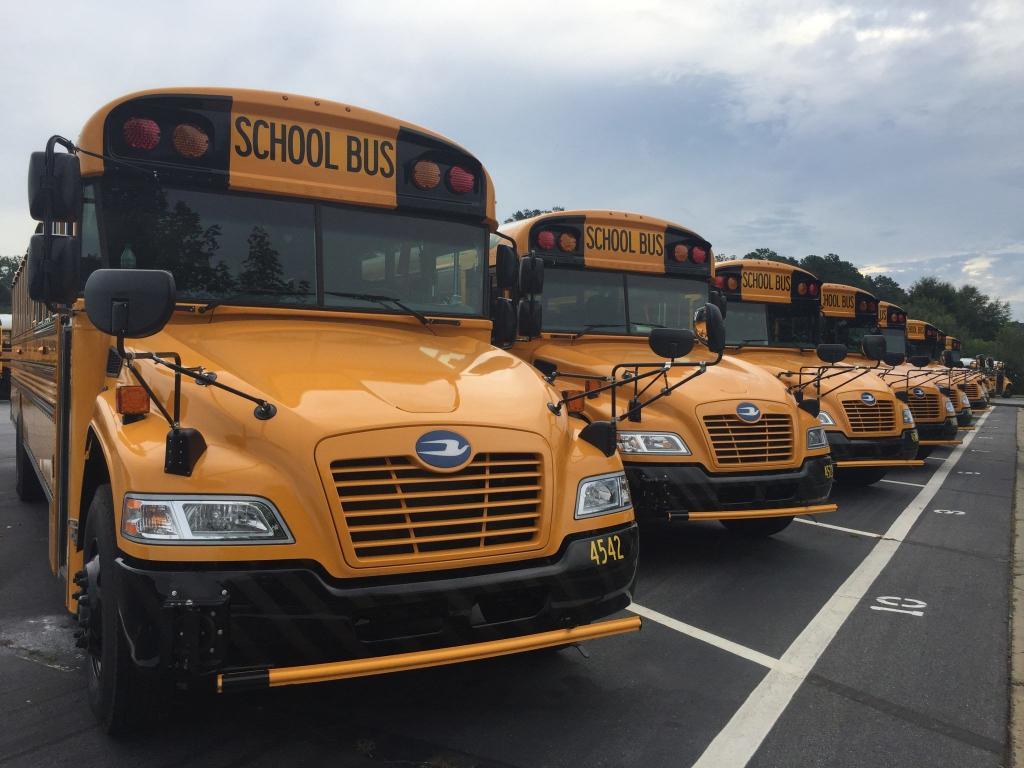 «On average 480,000 yellow buses carry upwards of 25 million children to school on a daily basis in the US. With only 1% of these buses currently running on electrified powertrains, that means a lot of gas-guzzling diesel engines polluting the air. President Elect Joe Biden's Build Back Better plan for creating a more resilient, sustainable economy proposes making all American-made buses zero-emission by 2030, starting with the school bus fleet, which would convert within 5 years». It's the opening of a new report released by consulting firm Interact Analysis, entitled: «Decarbonising The US's Yellow School Bus Fleet: A Policy Worth Pursuing?».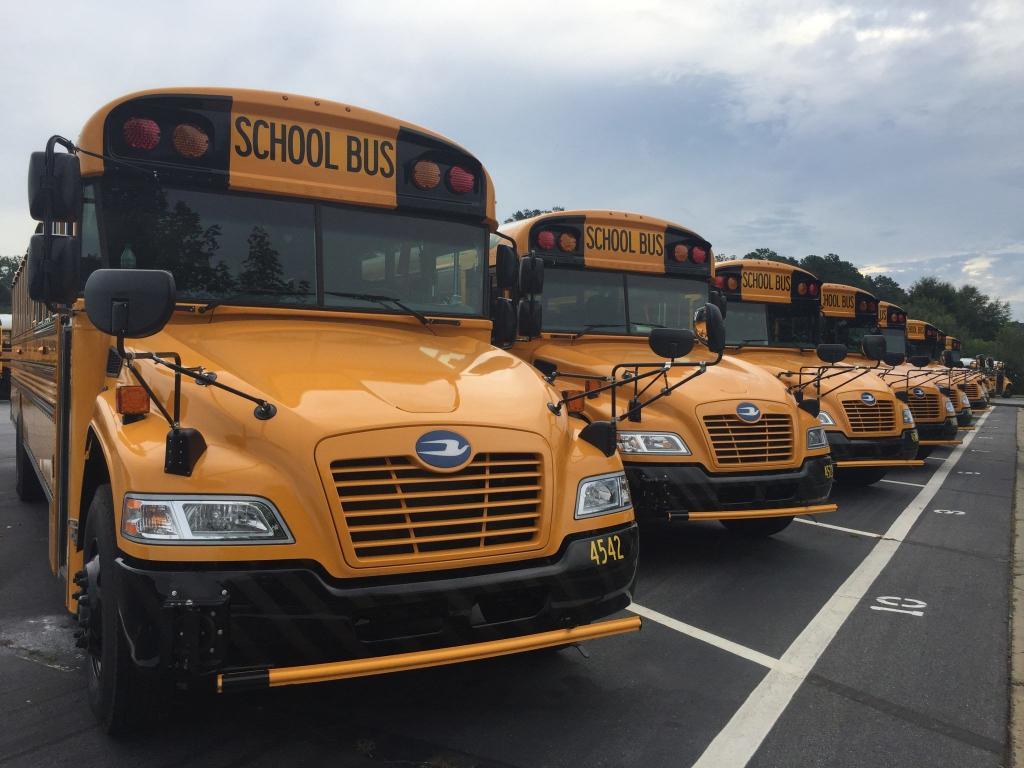 Electric school buses in North America
The topic of the high opportunities for electrification offered by North American market has been often underlined. The producer Blue Bird disclosed in September 2020 that is has registered a +250% in sales of e-buses in 2020, and therefore announced a strategy to increase production capacity up to 1,000 units annually. Blue Bird also quantifies the opportunity of such market: «With more than 600,000 school buses on the road today in the US and Canada, and 95 percent of them diesel with an average age of about 11 years, the addressable market of America's largest mass-transportation system represents a substantial $150 billion opportunity for electric buses over the next 20 years or so», said Phil Horlock, president and CEO of Blue Bird Corporation. The electric school bus market in the US is the target of the cooperation between Daimler and Proterra, launched a couple of years ago.
Still in Canada, Transdev has the ambition to electrify 100% of its fleet of school buses in Québec by 2025. Numbers are anyhow small: nearly €3 million are to be invested in a fleet of 27 electric school buses that will be manufactured by the Québec company Lion Electric and should put into service at the start of the school year in September 2020.
Electric school bus market in the US, competition is increasing
Navistar has launched a new business unit named NEXT eMobility Solutions and said in late 2019 (before Covid crisis break through) it plans to have electric school buses available at the end of 2020, offered under the umbrella of Navistar subsidiaries International Truck and IC Bus.
Proterra and Daimler look together at the electrification of this market. At IAA Hannover 2018 the two brands announced they have entered into an agreement to explore the electrification of select Daimler heavy-duty vehicles. And the launch of the first electric school bus realized by Proterra and Thomas Built Buses (subsidiary of Daimler Trucks North America) together was officially announced by Proterra in the end of October during the 44th Annual National Association of Pupil Transportation (NAPT) Conference.
Health issues are concerned when it comes to plan an increasing deployment of electric school buses in the US. Dan Raudebaugh, CTE's Executive Director, focused on an interview with Sustainable Bus that «children are much more susceptible to tailpipe pollution than adults because their respiratory systems are not fully developed. They also breathe more in proportion to their body size as compared to adults, breathing 50% more air per pound of body weight. A study done by the University of California at Berkeley found that the levels of diesel exhaust inside a school bus can be four times higher than those found in passenger cars driving just ahead of the bus».
Interact Analysis: US city bus market is 13% of the school bus market
According to Interact Analysis, which focuses on the US, «School buses are a good starting point for a national green policy and an effective means of assisting a reboot of the economy after the shock of COVID-19. It also makes sense given the unusual makeup of the US bus market which is heavily slanted toward school buses: in 2020, the USA registered 40,714 school buses, and only 5,402 city buses».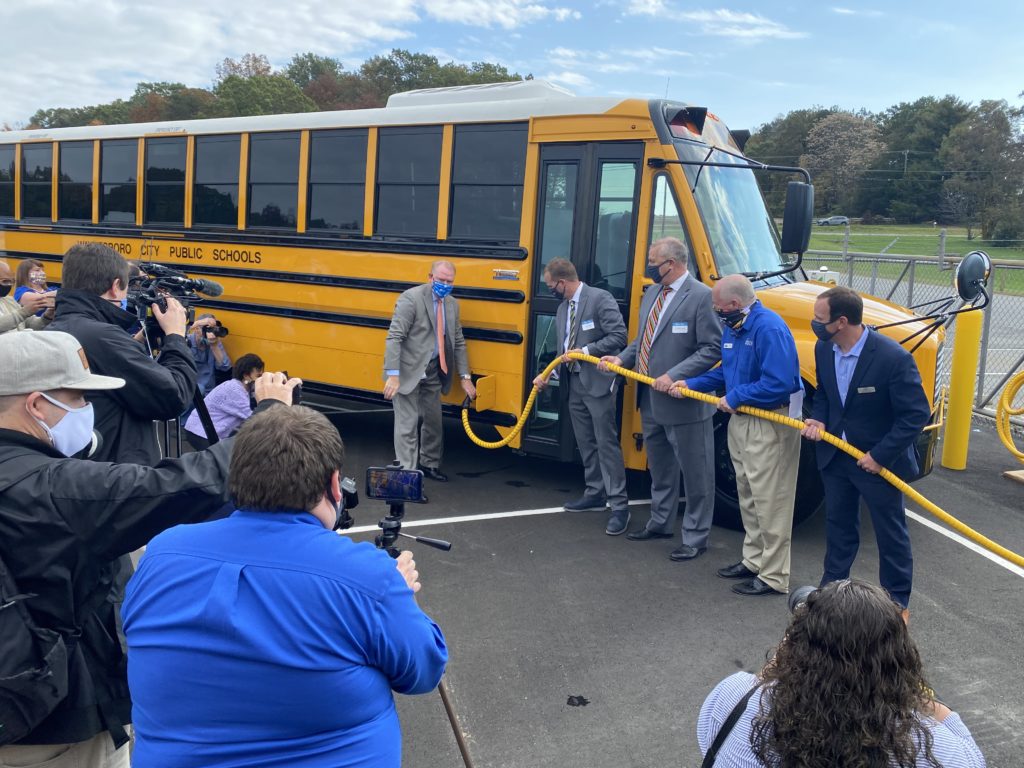 The number of electric school buses registered in 2019 is around 0.6 per cent of the market. «In 2019, over 40,000 school buses were registered in the US, of which a mere 240 were electrified non-emission vehicles. Many school districts are running pilot projects with electric school buses, but orders are extremely low, and many electric bus projects have stalled in their pilot stages due to a lack of federal assistance. If Biden's policy kicks in, one of the challenges nationally will clearly be in meeting demand. Interact Analysis says that over 560,000 school buses are currently projected to be built in the next 10 years, of which slightly less than 27,000 will be electrified. Getting anywhere near the 100% zero-emission school buses target will therefore require an exponential jump in capacity for electric bus OEMs and their suppliers.
Electric school buses in the US, the issue of price
Needless to say, main obstacle for school boards considering purchasing electric buses is the upfront cost. Interact Analysis goes on: «The total cost of ownership argument does not hold true for school buses, since they only ever do two daily runs: one at the beginning of the school day, and one at the end. Innovative business models can be a solution to this problem. For example, Dominion Energy in Virginia is looking at an interesting and highly original deployment of school buses when they are not in service which proposes that the dormant vehicles be used as energy stores linked to the national grid. This would help defray some of the initial cost of the vehicles. Upfront costs notwithstanding, the PIRG Education Fund report found that each electric bus would save schools about $2,000 a year in fuel costs and $4,400 in maintenance – money that could be spent on school staff, buildings, and materials».
On the financial topic, Dan Raudebaugh highlightes: «Diesel school buses are only about 25% of the cost of a forty-foot diesel transit bus, so the incremental costs of the zero-emission propulsion systems is harder to swallow. Add to that the fact that there is no government agency to assist with the costs of school buses, like FTA does for transit buses. Electric utilities have been active partners for funding electric school buses in some school districts, but the industry needs more. What we need for this market to get rolling is a national recognition of the importance of transitioning the school bus market to zero emissions. I just outlined the reasons why. We need both public and private money brought to the table to help»