Proterra transit business goes to Phoenix Motorcars (after battery branch was sold to Volvo)
Phoenix Motorcars's bid has win the tender to acquire Proterra Transit business line, "through the auction of the assets pursuant to bankruptcy court approved bidding procedures", as stated by the purchaser in a press note. The acquisition will add heavy-duty transit buses to Phoenix's existing product line of medium-duty shuttle and school buses. In August […]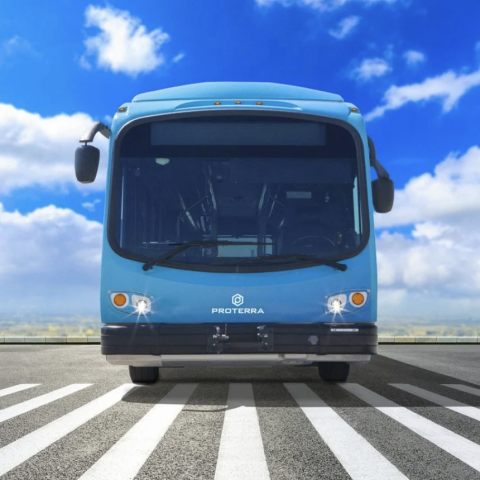 Phoenix Motorcars's bid has win the tender to acquire Proterra Transit business line, "through the auction of the assets pursuant to bankruptcy court approved bidding procedures", as stated by the purchaser in a press note. The acquisition will add heavy-duty transit buses to Phoenix's existing product line of medium-duty shuttle and school buses.
In August 2023 Proterra filed for Chapter 11 bankruptcy protection. In November 2023 Volvo Group has been selected as the highest bidder in an auction for the business and assets of the Proterra Powered unit, at a purchase price of $210 million. As a results of this, former Proterra activities will be integrated in Volvo Group as concerning battery business and Phoenix Motocars when it comes to transit activities.
Phoenix Motor takes over Proterra transit business line
Phoenix Motor and Proterra have entered into an Asset Purchase Agreement, dated as of November 13, 2023. Under the Purchase Agreement, Phoenix Motor states, "the total cash consideration to be paid by Phoenix for the Proterra Transit business assets will be $10 million, consisting of $3.5 million for the Proterra Transit operating company and $6.5 million for the Proterra battery lease assets. In addition, Phoenix will pay certain cure payments and assume other liabilities, primarily warranties".
The companies will seek U.S. Bankruptcy Court approval for the sale on November 28, 2023, and, if approved, plan to close as soon as is reasonably practical thereafter.
"Phoenix is delighted with the opportunity to acquire the Proterra Transit business. Proterra has built a strong market share in the full-size, zero-emission transit bus market, just as Phoenix has done in the medium-duty market. We are excited about the attractive business synergy and growth opportunities as we add a full suite of transit bus offerings to our fleet customers across North America," said Denton Peng, CEO of Phoenix Motorcars. "In addition, Phoenix has been gaining positive momentum in the electric school bus market, and we see considerable growth opportunities as we add full-size buses to our existing lineup of Type-A school buses to help school districts shift to zero-emission buses and begin improving the air quality for their students and communities utilizing our American made school buses."