RATP signs contracts with Bluebus, Irizar and Iveco for up to 451 e-buses. Also MAN and Solaris awarded
Paris, a second round of contracts – following a second maxi tender (the first one was awarded in 2019 for 400 million euros and a potential of 800 e-buses) – has been signed by RATP with electric bus manufacturers in order to achieve the goal of transitioning a consistent part of the Parisian bus fleet […]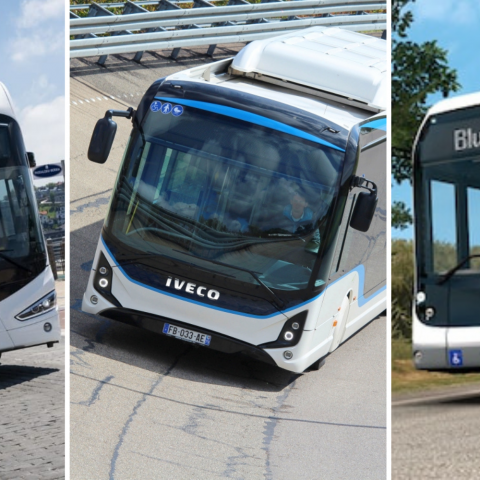 Paris, a second round of contracts – following a second maxi tender (the first one was awarded in 2019 for 400 million euros and a potential of 800 e-buses) – has been signed by RATP with electric bus manufacturers in order to achieve the goal of transitioning a consistent part of the Parisian bus fleet to zero emissions by 2025. Bluebus, Irizar, Iveco have been awarded contracts for up to 451 battery-electric buses. In total, 3,700 vehicles have been or will be purchased for the entire plan from 2015 to 2025.
The consultation for the acquisition of standard electric buses, for a maximum amount of €825 million over 4 years, has resulted in «the signature of five framework agreements with Bluebus/Bolloré, Irizar, Iveco, MAN and Solaris», RATP says. The first subsequent contracts were awarded, for a period of 2 years, to cover deliveries in 2022 and 2023. These follow-on contracts represent a maximum potential of nearly 450 buses and are awarded to Bluebus/Bolloré (158 vehicles), Irizar (113 vehicles) and Iveco (180 vehicles), RATP specifies.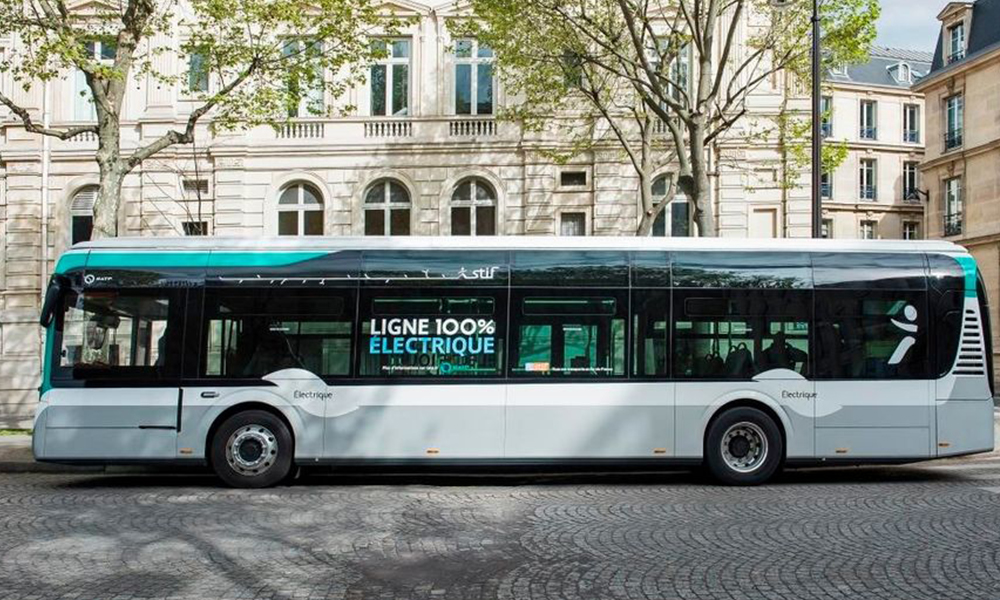 RATP Bus2025 project
The aim of this second massive call for tenders under the Bus2025 programme is to continue the renewal of the bus fleet operated by RATP using electric and biomethane drives. This ambition is in line with Île-de-France Mobilités' desire to eliminate diesel buses from its network and to make the Île-de-France region a world benchmark for very low carbon urban public transport. 3.9 million daily journeys are made wholly or partly by bus throughout the region.
MAN and Iveco to provide CNG-powered buses
Concerning buses running on biomethane, a previous tender issued in March, for a maximum amount of €575 million over 4 years, resulted in the signature of three contracts: the first two were awarded to MAN for a maximum amount of €255m and €91m respectively, and the third to IVECO for a maximum amount of €229m.
50 million euros to RATP by EU Commission for Bus2025 project
This new stage in the Bus2025 programme reflects RATP's ambition to be a committed player in sustainable development. This commitment is recognised and supported by the European Commission, which recently awarded a new grant for the conversion of bus depots to electricity and biomethane operated by RATP in the Île-de-France region. A total of €50.7 million in subsidies has been allocated to the Bus2025 programme in 2020 and 2021 by the European Commission.