A call for tender for the supply of a total of 56 electric buses.
In Romania the cities of Braşov and Timişoara will soon have articulated electric buses on the road, thanks to the tender issued by the Ministry of Regional Development and Public Administration together with the two municipalities.
The tender concerns articulated vehicles, which must be combined with 19 fast charging stations and 56 stations for slow charging overnight.
The lots are two: 12 vehicles will go to Braşov, 44 to Timişoara. The period of time for the presentation of the bids will end on April 15th. The investment is partially funded by EU.
In the meanwhile, Bucharest City Hall published on February 5th a call for tender for the supply of 100 trolleybuses IMC for an estimate value of 45 million euros.
Still in Romania, another tender is underway for 51 electric buses, in this case 12 meters long, to be divided into four cities.
The first ebuses in Romania were supplied by Solaris to the municipality of Cluj Napoca, where 41 electric buses will be in circulation when the deliveries will finish.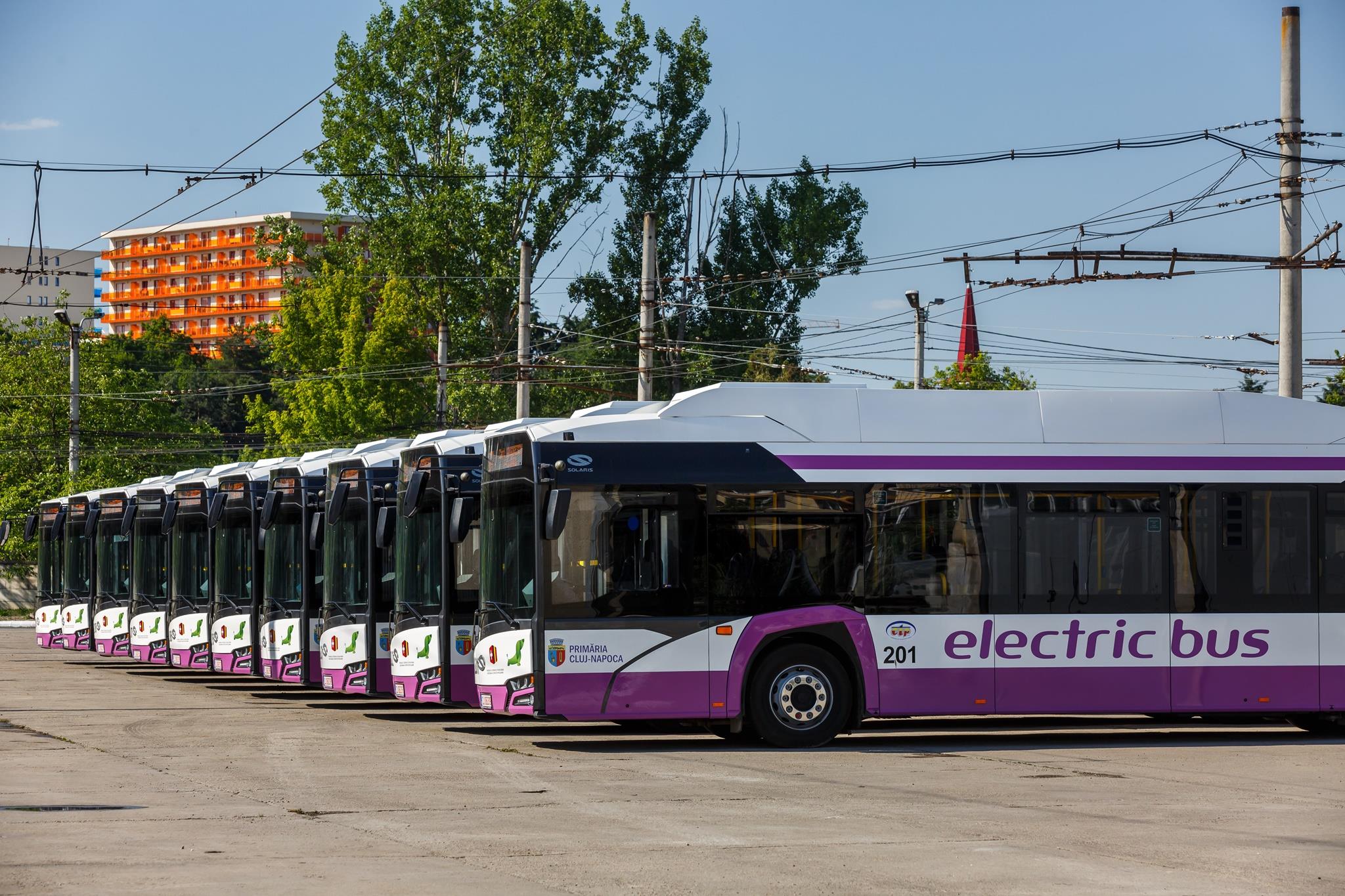 56 electric buses tendered in Romania
The tender issued by the Ministry of Regional Development and Public Administration together with the two municipalities (Braşov and Timisoara) provides for a total investment of about 39 million euros.
The vehicles object of the tender are electric articulated buses 18 meters long.
The first lot consists in the supply of 12 ebuses that will circulate in Braşov.
Brasov is a town of 300 thousand inhabitants located less than 200 kilometers north of the capital Bucharest.
The dozen electric buses will be supplied together with a total of 16 recharging stations, of which 4 for fast recharging and 12 (as the number of vehicles) for slow night recharging in the depot.
44 ebuses in Timisoara
The electric bus tender includes a second lot of 44 ebuses, which will become part of Timişoara's bus fleet.
The order also includes, of course, 44 slow charging stations and 15 fast charging stations.
Moreover, the other Romanian tender for electric buses consist of 51 vehicles and will end on March 12th (initially the deadline for presentations of bids was January 17th, later extended).
The electric buses will be delivered to the cities of Alba Iulia, Buzau, Constanta and Ploiesti.
Bucharest to have 100 new battery trolleybuses
As mentioned before, Bucharest City Hall is also buying 100 trolleybuses IMC 12 meter with a range of at least 20 kilometers without connection with wires network.
These vehicles will be used in suburban areas of the capital city.
The duration of the contract will be 24 months, but bidders who will propose the delivery of more trolleybuses in the first year of the contract will receive additional points, Romania Insider reports.
The deadline for submitting bids is April 15, to be evaluated by September 15.