Keolis wins a 900m euros contract in the Netherlands. 300 ebuses to be deployed
Keolis has been awarded a new concession in the Netherlands, defeating Connexxion, EBS and Arriva (a group that is going to be taken over soon). Public transport in the provinces of Veluwe, Central Overijssel and Lelystad will be managed by the French company in the period 2021 – 2030. 300 electric buses are to be put […]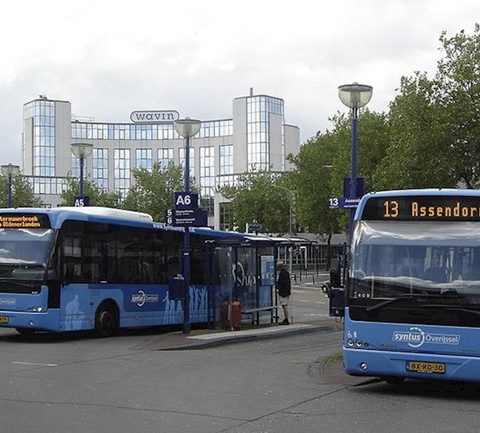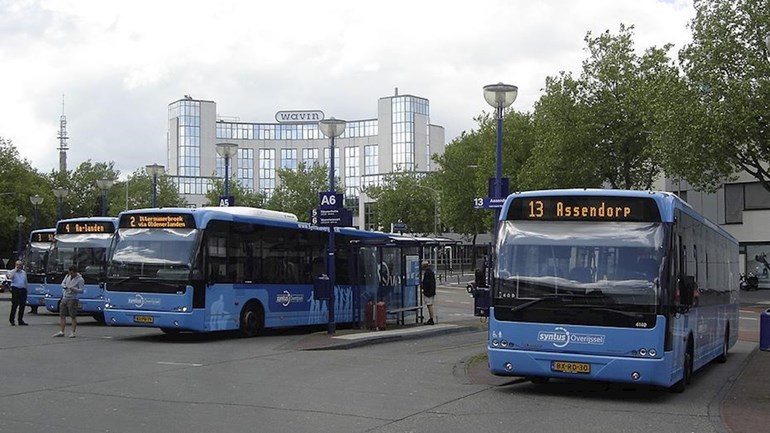 Keolis has been awarded a new concession in the Netherlands, defeating Connexxion, EBS and Arriva (a group that is going to be taken over soon).
Public transport in the provinces of Veluwe, Central Overijssel and Lelystad will be managed by the French company in the period 2021 – 2030. 300 electric buses are to be put in operation.
For the first time in the Netherlands, three provinces have decided to join in one single  concession, named IJssel-Vecht.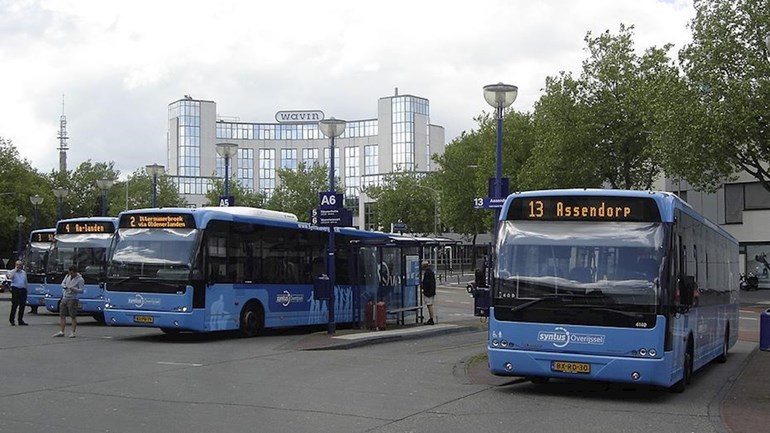 A 900 million euros contract for Keolis
Keolis was already providing public transport in two of the three provinces covered by the concession (Veluwe and Central Overijssel), in some cases with the former name of Syntus (that at the end of 2018 inaugurated two BYD electric buses). Now, from 13 December 2020, the company is going to extend its services to Lelystad. The concession is located in the center-north of the Netherlands.
The contract for Ijsse-Vecht concession is worth some 900 million euros. 300 electric buses will be deployed. To date, the largest electric bus fleet in the Netherlands is operated by Connexxion in Amsterdam region. 110 ebuses are running in the nearby of Schiphol airport, and further 30 are going to be delivered in Amsterdam city.
Another Dutch concession running quickly to the switch to electric drives is the northern one of Groningen-Drenthe, where Qbuzz (owned by Italian FS) has ordered a total of 162 electric buses from three manufacturers: the largest fleet will be provided by the Dutch Ebusco (60 buses), while VDL will provide 43 zero-emission vehicles and Heuliez Bus another 59 articulated vehicles.
Three bus transport areas in the Netherlands
Netherland bus transport areas have been subject of a reorganization: the current seven areas have been reduced to three larger ones. The first, IJssel-Vecht, is now licensed. The other two, Berkel-Dinkel and Rijn-Waal, will be tendered in a few years.
Services, in IJssel-Vecht concession, have been split into three categories: A-lines are strong bus connections that connect the main cores, B-lines are lines that currently have enough travelers to probably meet a sufficient transport demand until the end of the concession. Finally, C-lines can be replaced at any time with other mobility services.
300 electric buses soon on the road
"We are extremely pleased and proud that we have won this tender," says CEO of Keolis Netherlands Frank Janssen. "We will soon be bringing over 300 electric vehicles on the road and with that we have the largest electric fleet in the Netherlands. We are very pleased to have won this concession. Not only because we keep our current transport areas Veluwe and Midden-Overijssel, but especially because we can continue to serve our travelers there and further expand our services. It is highly appreciated that three provinces have taken the bold step together to enable travel across the former concession borders. The IJssel-Vecht concession is the first example in the Netherlands that really gives an indication of the fact that people want to travel unlimited in a large area"