Switch Mobility partners with Dana (minority shareholder and e-drivetrain provider)
Dana invests in Switch Mobility and becomes the company's e-drivetrains supplier. Switch Mobility, subsidiary of Ashok Leyland, has signed a strategic agreement with Dana Incorporated (Dana). Formal launch of Switch Mobility was announced in July 2021. Andy Palmer (former Aston Martin boss) has been appointed Executive Vice Chairman & CEO since 1st July. Under the terms […]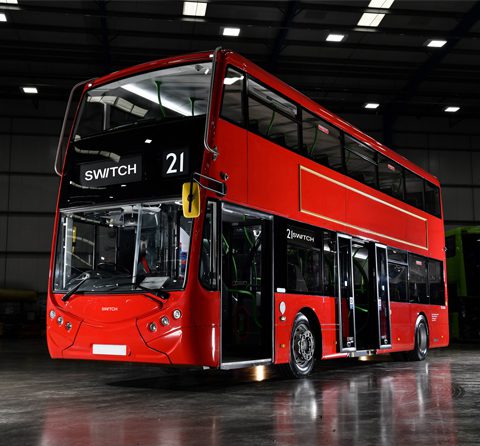 Dana invests in Switch Mobility and becomes the company's e-drivetrains supplier. Switch Mobility, subsidiary of Ashok Leyland, has signed a strategic agreement with Dana Incorporated (Dana). Formal launch of Switch Mobility was announced in July 2021. Andy Palmer (former Aston Martin boss) has been appointed Executive Vice Chairman & CEO since 1st July.
Under the terms of the agreement, Dana will make a strategic investment in Switch Mobility (USD 18 mln – 1% stake) and will also be a preferred supplier of electric drivetrain components for the company's e-bus and EV commercial vehicle offering – including e-Axles, gearboxes, motors, inverters, software and controls, and electronics cooling.
Light commercial vehicles and buses continue to present significant opportunities as they lead the commercial-vehicle segment's shift to fully electrified platforms. We are pleased to extend our relationships with our long-standing customers, Ashok Leyland and Switch Mobility, as they continue to grow and implement their next-generation, road-proven technology that will enable a direct, positive impact on delivering sustainable urban e- mobility
Switch Mobility – Dana: the electric drivetrain supplier
Behind Switch Mobility's brand lies the new electrified commercial vehicles group backed by the Indian Hinduja Group. Switch Mobility combines the electric commercial vehicle operations of Ashok Leyland and the former bus manufacturer Optare company (a quite well-known brand in London bus fleet, that in 2020 announced the launch of fuel cell double decker bus…) «to secure a leading global position in net zero carbon buses and light commercial vehicles», as the company states.
In April, Switch Mobility had announced «technological collaborations with various partners, including Siemens, to deliver e-Mobility solutions that offer the lowest Total Cost of Ownership for CV customers. As part of its ramp-up, Switch Mobility has already signed customer agreements and LOI's with leading logistic and ecommerce operators».
As pointed out by the group's CEO Dheeraj Hinduja, «We already have over 280 electric buses on the road in India and UK. Many new products are under development and we will be in a unique position of offering both Value and Premium Products for Global markets. This we strongly believe will propel us in our journey to achieve our Vision to be amongst the Top 10 Commercial Vehicle Manufacturers in the world».
Switch Mobility and Dana join forces
Dheeraj Hinduja, Chairman of Switch Mobility, commented: "Dana has a long-standing relationship with Ashok Leyland. This now extends to Switch Mobility and we are happy to have Dana invest in the company. With this agreement Dana not only becomes an important supplier to Switch but will also invest USD 18 mln in the company, representing an approximate 1% stake. The investment exemplifies the confidence placed by Dana in Switch and will help to strengthen the relationship further. At Switch Mobility, we have ambitious plans to lead zero carbon mobility globally through positioning innovative products and solutions with best in class TCO. I believe the partnership with Dana will accelerate the process, building on our strong relationship of many years."
James Kamsickas, Dana Chairman and CEO, said: "Light commercial vehicles and buses continue to present significant opportunities as they lead the commercial-vehicle segment's shift to fully electrified platforms. We are pleased to extend our relationships with our long-standing customers, Ashok Leyland and Switch Mobility, as they continue to grow and implement their next-generation, road-proven technology that will enable a direct, positive impact on delivering sustainable urban e- mobility."