TAM Vero, the Slovenian midibus with IPT wireless charging
A Slovenian electric midibus equipped with a wireless charging system. TAM Vero (brand and model respectively) presents itself as a newcomer in the increasingly crowded electric bus market. The vehicle, built on a modular platform, is available in a variety of sizes from 7.7 to 10.7 meters and has been around Switzerland and Germany in […]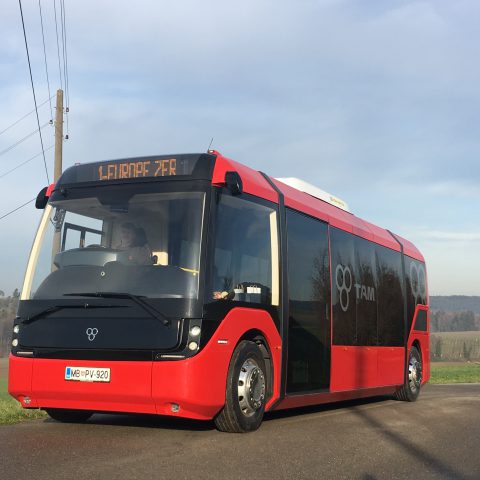 A Slovenian electric midibus equipped with a wireless charging system. TAM Vero (brand and model respectively) presents itself as a newcomer in the increasingly crowded electric bus market. The vehicle, built on a modular platform, is available in a variety of sizes from 7.7 to 10.7 meters and has been around Switzerland and Germany in the last weeks for a sort of roadshow. The vehicle features, as an option, the inductive charging system provided by IPT Technology.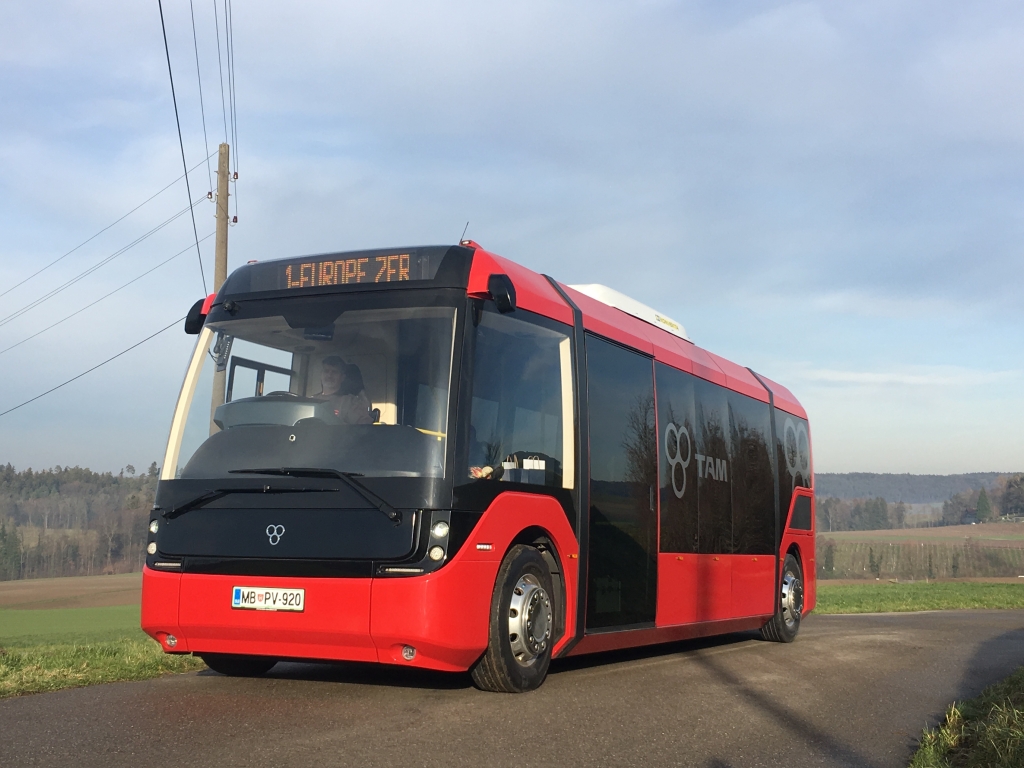 Slovenian manufacturer with Chinese major owner
TAM Europe (where TAM stands for Tovarna avtomobilov Maribor, translated Maribor Automobile Factory) has CHTC China Hi-Tech Group Corporation as its major owner. The company is mainly active in the field of airport buses, but produces also coaches. Vero is the first electric bus manufacturd by TAM. The vehicles was awarded at Warsaw Bus 2018 fair for the Best Premiere of that fair edition. TAM Vero is available in the following sizes: 7.7, 8.7, 9.7, 10.7 meters. The platform is modular. All models, TAM highlights, are available in two different widths (2.300 mm and 2.500 mm), making it suitable for the needs of narrow city centers (see also the steering power on both axles).
126 kWh battery on board
The electric motor is provided by TM4 (part of Dana group). The company supplies also the motor to Karsan for the concept of Atak electric and to the Canadian-based manufacturer Lion Electric for the electric school bus LionC. Customers of TAM Vero can choose between 100 and 150 kW power. The bus is equipped with 126 kWh of battery capacity, that according to the manufacturer allows the vehicle to cover 150 km with one charge.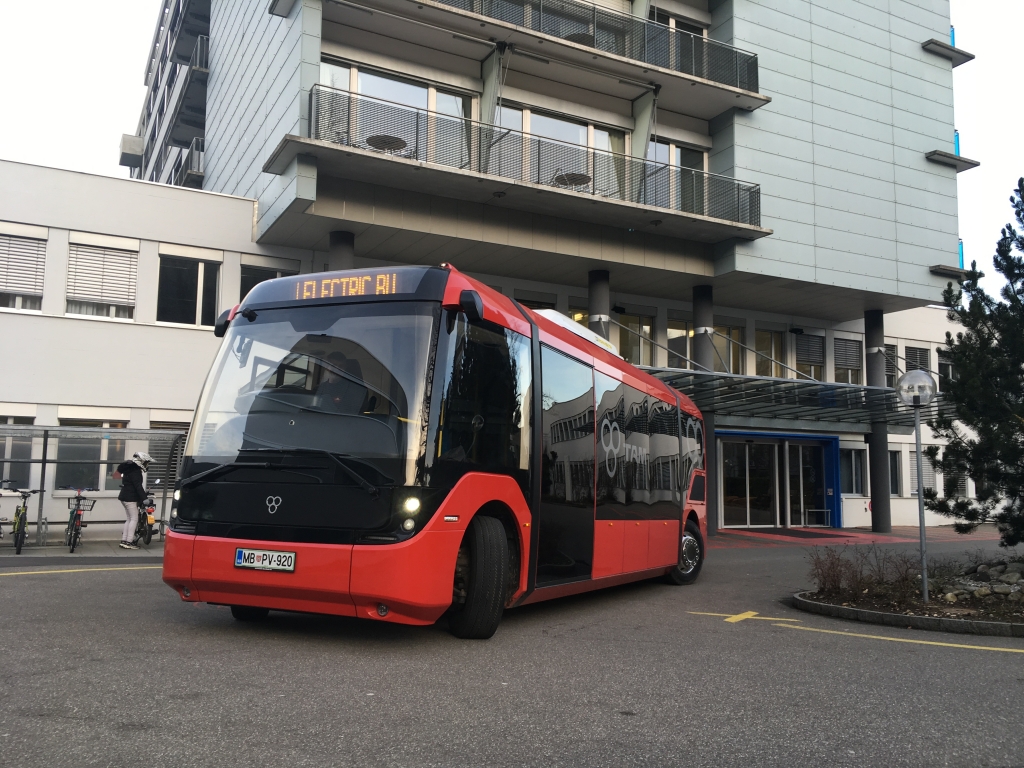 Inductive charging with IPT Technology
IPT Technology is the same company that supplied the charging system for the electric minibuses Cacciamali Elfo in operation in Italy in Genoa and Turin (with mixed fortunes, but 15 years have passed on and technology is moving fast). The system has been adopted also in London, Madrid and Utrecht. The systems installed in Italy provide 60 kW, but the most recent projects launched in the UK and the Netherlands reach a maximum of 120 kW, thus allowing a faster 'transfer' of energy. «Our system is built in such a way that the power electronics doesn't have to be mounted into the street ground – says IPT Technology sales manager Martin Neubauer -. Only the charging coils are embedded in the road».
Bombardier and Alstom have also developed inductive charging systems, but so far local authorities and transport companies are mostly focused on fast charging stations via pantograph on the roof and the classic plug-in charger in depot. Inductive charging systems offer an invisible solution that don't have impact on the urban environment. On the other hand, maintenance operations could be not that easy.