The six largest Danish cities commit to buying only ZE buses from 2021 on
The six largest Danish municipalities have set a commitment to buy only zero emission buses from 2021 on. It means that, starting next year, all the new buses for public transport in Copenhagen, Aarhus, Odense, Aalborg, Vejle and Frederiksberg must be powered via electricity. Battery-electric and hydrogen buses will be welcome. With regards to the […]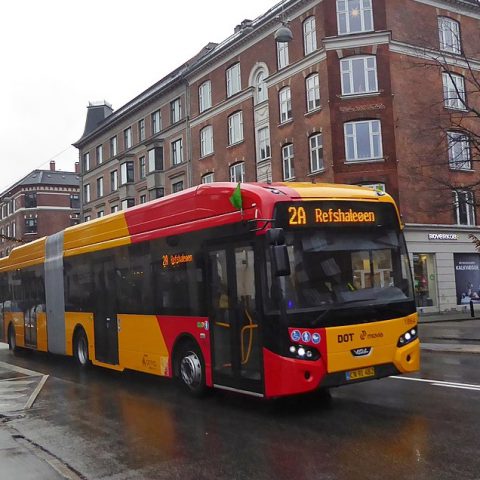 The six largest Danish municipalities have set a commitment to buy only zero emission buses from 2021 on. It means that, starting next year, all the new buses for public transport in Copenhagen, Aarhus, Odense, Aalborg, Vejle and Frederiksberg must be powered via electricity. Battery-electric and hydrogen buses will be welcome.
With regards to the latter kind of technology, the very first batch of fuel cell buses in Denmark was delivered between 10th and 16the March in the municipality of Aalborg. The three fuel cell vehicles manufactured by Van Hool (model A330) with Ballard Power Systems hydrogen technology are operated by Keolis and Arriva.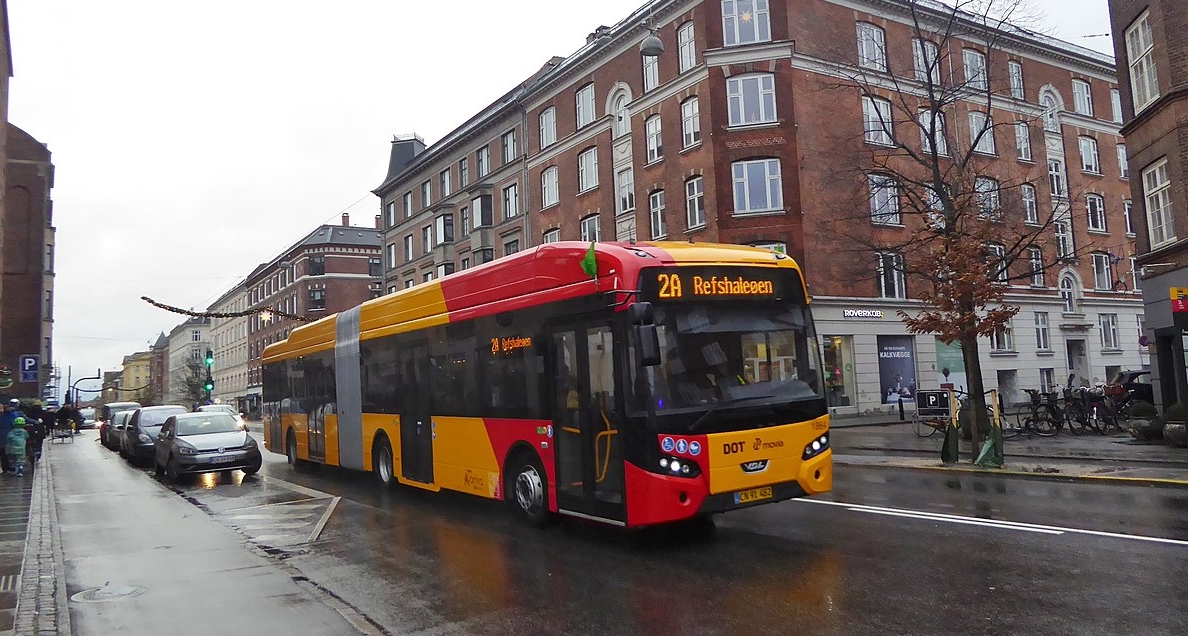 Denmark, electric buses only from 2021 on in 6 cities
Today, the six municipalities account for about a quarter of the total public bus service. Out of all the 3,330 city buses in the country, about 800 run in those municipalities, the newspaper DR points out. Now the municipalities have reportedly entered a climate cooperation agreement with Minister of Transport Benny Engelbrecht. Who says that he hopes that more cities in the countries will follow the six pioneers. Electric bus deployment is part of this agreement.
Movia to be fossil-free by 2030
Copenhagen is already on the way to phase out diesel buses. In the capital city of Denmark all new buses from 2020 must be zero emission buses and all diesel buses must be converted to zero emission by the end of 2025. An order for 41 VDL e-buses was secured in 2018. And the PTA Movia (that covers 45 municipalities) has the target to be fossil-free in 2030, the CRO for Contracts Jeppe Gaard told Sustainable Bus in an interview.