VDL announces an electric 14.5 meter LF and delivers 13 BRT vehicles to Arriva Sweden
VDL electric bus 'family' becomes larger. A 14.5 metre Citea Electric is the novelty announced today by VDL Bus & Coach in occasion of UITP Global Public Transport Summit 2019 in Stockholm. It'll be in production next year. The new variant bus, thus, is not in display: instead, VDL shows the articulated that will go […]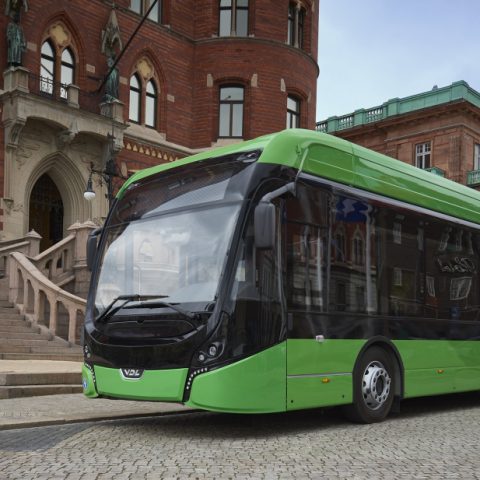 VDL electric bus 'family' becomes larger. A 14.5 metre Citea Electric is the novelty announced today by VDL Bus & Coach in occasion of UITP Global Public Transport Summit 2019 in Stockholm. It'll be in production next year. The new variant bus, thus, is not in display: instead, VDL shows the articulated that will go in operation in 13 units in southern Sweden for Arriva.
The Citea XLE- 145 Electric join the group of Low Entry buses in VDL portfolio. It should be mentioned that this kind of size is quite popular in North European market. The Dutch manufacturer introduced the 12- and 12.9-metre electric Low Entry length variants in September 2018.
Today, 400 electric VDL buses cover an average of 70,000 km in daily operation. Since April 2015, the VDL Citeas Electric have collectively driven 30 million electric kilometres, according to VDL figures.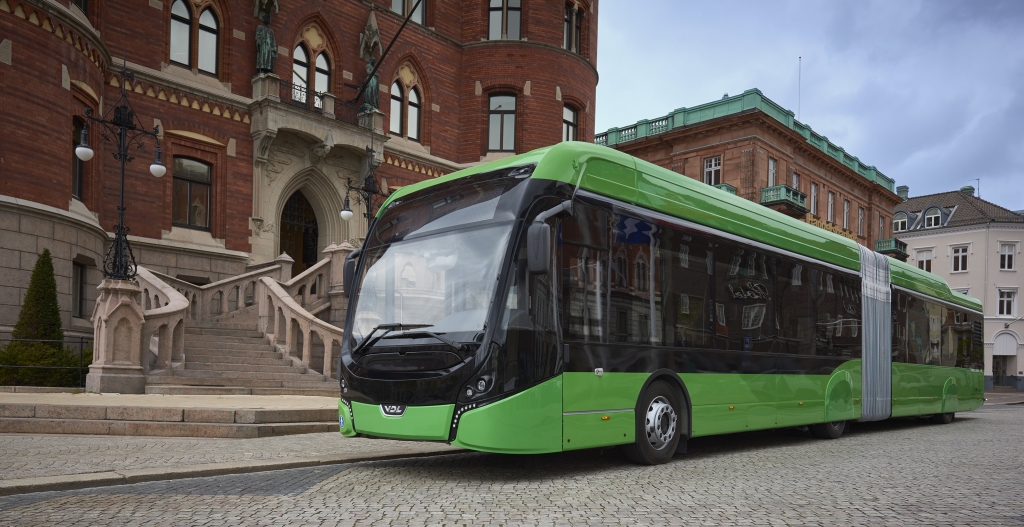 VDL Citea electric, higher passenger capacity
Like the entire VDL Citea range, the Citea XLE-145 Electric is built based on the modular VDL concept, making use of existing components, VDL points out. This offers many advantages in terms of maintenance and service. The electric variant of the Citea Low Entry is available in a 2-door or 3- door configuration, with flexible interior layouts. With a length of 14.5 metres, the Citea XLE-145 Electric offers a higher passenger capacity than the other Low Entry models: there is room for up to 52 seats.
360 kWh battery available for a longer range
The Citea XLE-145 Electric is fitted with a 288 kWh battery as standard. A 360 kWh battery pack is also available, as an option. VDL offers various charging systems. As standard, the Citea XLE-145 Electric is equipped with a Combo2 charging plug. For higher charging capacities and rapid charging options, pantograph options are available, mounted either on the vehicle or on the charging station. With top-up quick charging, operation of more than 600 kilometres per day can be achieved, VDL claims.
13 articulated electric buses for Arriva Sweden
Beyond the new product, UITP Summit was the occasion to announce the roll out (as of 16 June) of 13 VDL electric buses on the new HelsingborgsExpressen BRT line in southern Sweden for Arriva. The VDL Citeas SLFA-181 Electric are the first electric buses for the city of Helsingborg.
The successful implementation of this project has been realised through close cooperation between concession grantor and regional public transport authority Skånetrafiken, Arriva and VDL Bus & Coach. VDL Bus & Coach is also responsible for delivery and implementation of the charging infrastructure.
The 13 VDL Citeas SLFA-181 Electric in BRT design are equipped with a high-power 169 kWh battery system. The roof mounted pantograph allows the vehicles to be charged faster at the end stops of the line.
VDL, four e-mobility project in Sweden
Fredrik Dahlborg, Managing Director VDL Bus & Coach Sweden (a country where VDL has reached the number of four e-mobility project), says: "VDL Bus & Coach is very proud and grateful to have been selected to partner with Arriva and Skånetrafiken for the new HelsingborgsExpressen. This project to establish a BRT line is an exciting initiative. We are confident that the VDL e-mobility solutions for Arriva Helsingborg will be appreciated by the passengers and contribute to attracting more people to use public transport. As European market leader in the field of e-mobility, we are pleased to be adding Helsingborg to the long list of cities where we have provided our turnkey solutions, known for their high reliability and low operating costs."