VDL at Busworld with details on the new energy-neutral Roeselare factory (and future vision for coaches)
VDL Bus & Coach will not be missing the appointment of Busworld 2023, Europe's largest bus & coach trade fair. This year, after a four years' hiatus, Busworld will be held in Brussels from 7 to 12 October. With the theme 'Experience tomorrow's mobility, today', VDL Bus & Coach aims to demonstrate its strategy and […]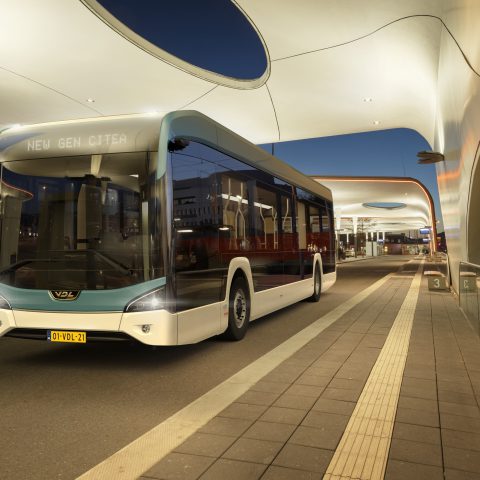 VDL Bus & Coach will not be missing the appointment of Busworld 2023, Europe's largest bus & coach trade fair. This year, after a four years' hiatus, Busworld will be held in Brussels from 7 to 12 October.
With the theme 'Experience tomorrow's mobility, today', VDL Bus & Coach aims to demonstrate its strategy and role as a forerunner with regard to sustainable mobility. This is reflected, among other things, in a new, already operational carbon-neutral factory, the new generation Citea for public transport and the innovation philosophy regarding coaches.
VDL at Busworld 2023: what's new?
VDL Bus & Coach states the company "is actively working on themes related to Life Cycle Assessment (LCA) and is further developing a full Zero Emission portfolio with a view to the European Green Deal. In addition, the 'easy-to-integrate' philosophy is followed in the further development of modern diagnostic tooling, and the premise of the European Union's General Safety Regulation (GSR) is high on the agenda.The showcase of the new, completely energy-neutral production facility in Roeselare, Belgium, is also one of the elaborations of this objective".
The factory is a production site of more than 20,000 square metres with a roof full of solar panels, underfloor heating and green roofs. The new generation Citea is already rolling off the line here and the premises will be officially opened in the first half of 2024.
VDL at Busworld 2023 with 3rd generation Futura
Another theme at the Brussels fair will be the presentation of VDL's future vision for coaches. The third-generation VDL Futura innovation platform will play a prominent role during Busworld and visitors will be taken through its philosophy on long-distance and intercity transport. VDL Bus & Coach states it "strongly believes that sustainable mobility requires an integrated approach in which cooperation between chain partners is central. The OEM is increasingly changing from manufacturer to system partner. This goes beyond simply providing a vehicle. With that in mind, products from other VDL companies active in the world of energy transition will also be displayed at Busworld".