VDV ElekBu goes through rebranding. It'll be widening scope to future topics of transit
VDV announces a rebranding of its electric bus conference ElekBu. From next year it'll be named under the umbrella brand "Mobility move". The VDV Electric Bus Conference and Trade Fair have been an integral part of the industry's annual calendar of events for 15 years. Under the new umbrella brand "mobility move", the event "now […]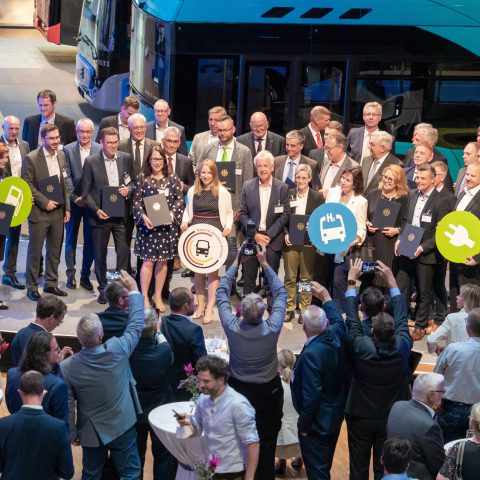 VDV announces a rebranding of its electric bus conference ElekBu. From next year it'll be named under the umbrella brand "Mobility move".
The VDV Electric Bus Conference and Trade Fair have been an integral part of the industry's annual calendar of events for 15 years. Under the new umbrella brand "mobility move", the event "now also offers a suitable setting for other future topics of public transport", VDV explains.
VDV ElekBu becomes Mobility move
This year ElekBu set a new record number of visitors: 1,200 participants and 78 exhibitors. One reason for this was that the topic of autonomous driving in public transport was integrated into the conference programme and exhibition for the first time, according to VDV.
In the coming years, the event will be expanded to include other future topics. In addition to the initiators from VDV and DEVK, the event will continue to be supported by the VDV Academy and the Forum for Transport and Logistics.
Martin Schmitz, VDV Managing Director and Chairman of the Board of the Forum for Transport and Logistics: "We will definitely keep the previous success criteria, i.e. this unique framework of high professional input paired with a relaxed and collegial atmosphere. In addition, we will successively integrate further future topics and contents of the industry into the event. Electromobility functions as a networked system anyway. At "mobility move", exhibitors can now also present their cross-system competence. The new umbrella brand creates a framework beyond the electric bus in the external appearance, even if it remains the focus.