ElekBu 2023: the German expo for e-buses keeps growing
1,200 attendees (with many others in the waiting list), 78 exhibitors, 18 e-buses, 5,000 m2 of exhibition area. These are the main figures of ElekBu 2023 by VDV, on 27 and 28 March in Berlin. The German Federal Minister of Transport, Volker Wissing, is expected to attend and present funding certificates at the conference on […]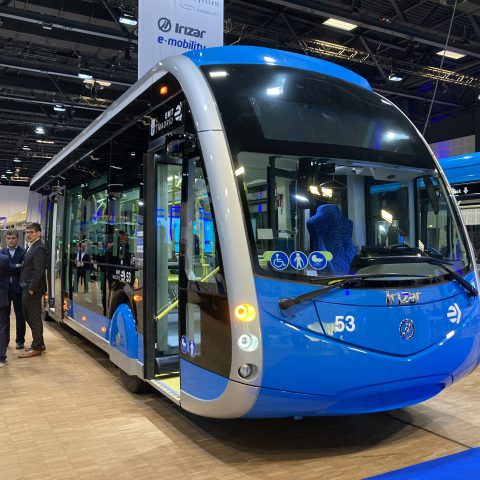 1,200 attendees (with many others in the waiting list), 78 exhibitors, 18 e-buses, 5,000 m2 of exhibition area. These are the main figures of ElekBu 2023 by VDV, on 27 and 28 March in Berlin.
The German Federal Minister of Transport, Volker Wissing, is expected to attend and present funding certificates at the conference on 28th March. The third funding call of the Federal Ministry for Digital Affairs and Transport will make available further 400 million euros for 1,200 electric buses (today almost 2,000 are operating in Germany, according to a latest PwC study).
The expo goes along with an intense conference program. For the first time this year, the VDV is hosting a series of conferences on autonomous driving in public transport, alongside digitalisation and e-mobility.
ElekBu 2023 premiere #1: ZF new autonomous shuttle
What is very interesting, ZF showcased its new shuttle equipped with state-of-the-art sensor technology, including lidar, radar, camera, and noise detection systems, as well as the ZF ProConnect connectivity platform and the ZF ProAI supercomputer. It was the first appearence of the vehicle in Europe, after the unveiling in Las Vegas earlier this year.
What we have seen in Berlin
MAN and Iveco Bus are among the main 'eye catcher' exhibitors. The first with a Lion's City E, the second with a E-Way. First row also for Ebusco, in Berlin with two vehicles: a 2.2 in BVG's 'dress' and – premiere! – a 3.0 in articulated version.
The BYD stand drew attention due to its electric articulated bus, which had a livery very (very!) similar to that of BVG.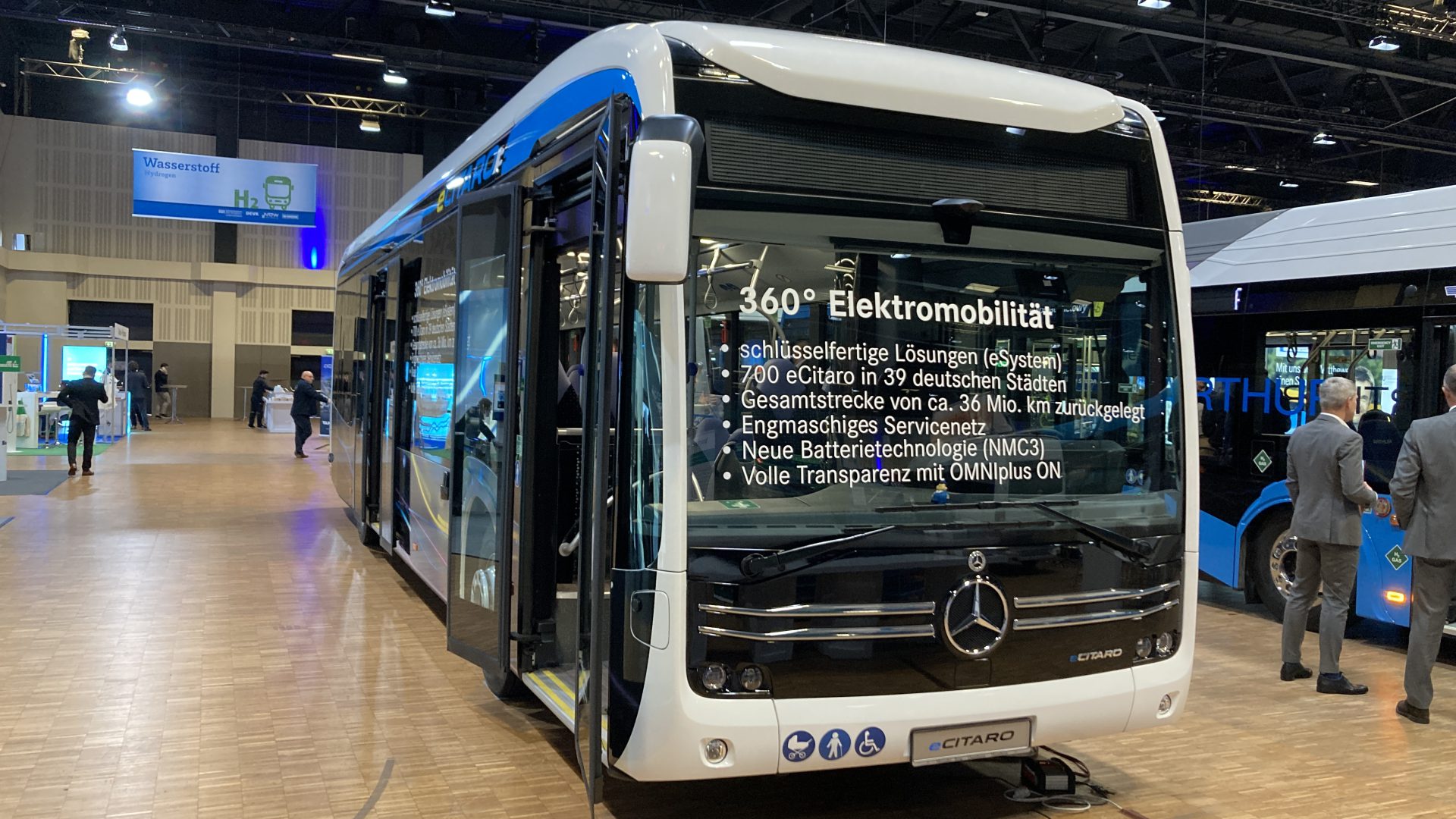 Jebsen-Jessen, DACH dealer of both Irizar e-mobility and UK-based Mellor, joined the expo with a Irizar ie tram 12-meter (the livery is the one of EMT Madrid) and a 7-meter Mellor Sigma 7, already sold in 46 units in Sweden (to operators Nobina and Connect Bus). Daimler Truck is attending with a Mercedes eCitaro, being new battery updates and digital services in the spotlight.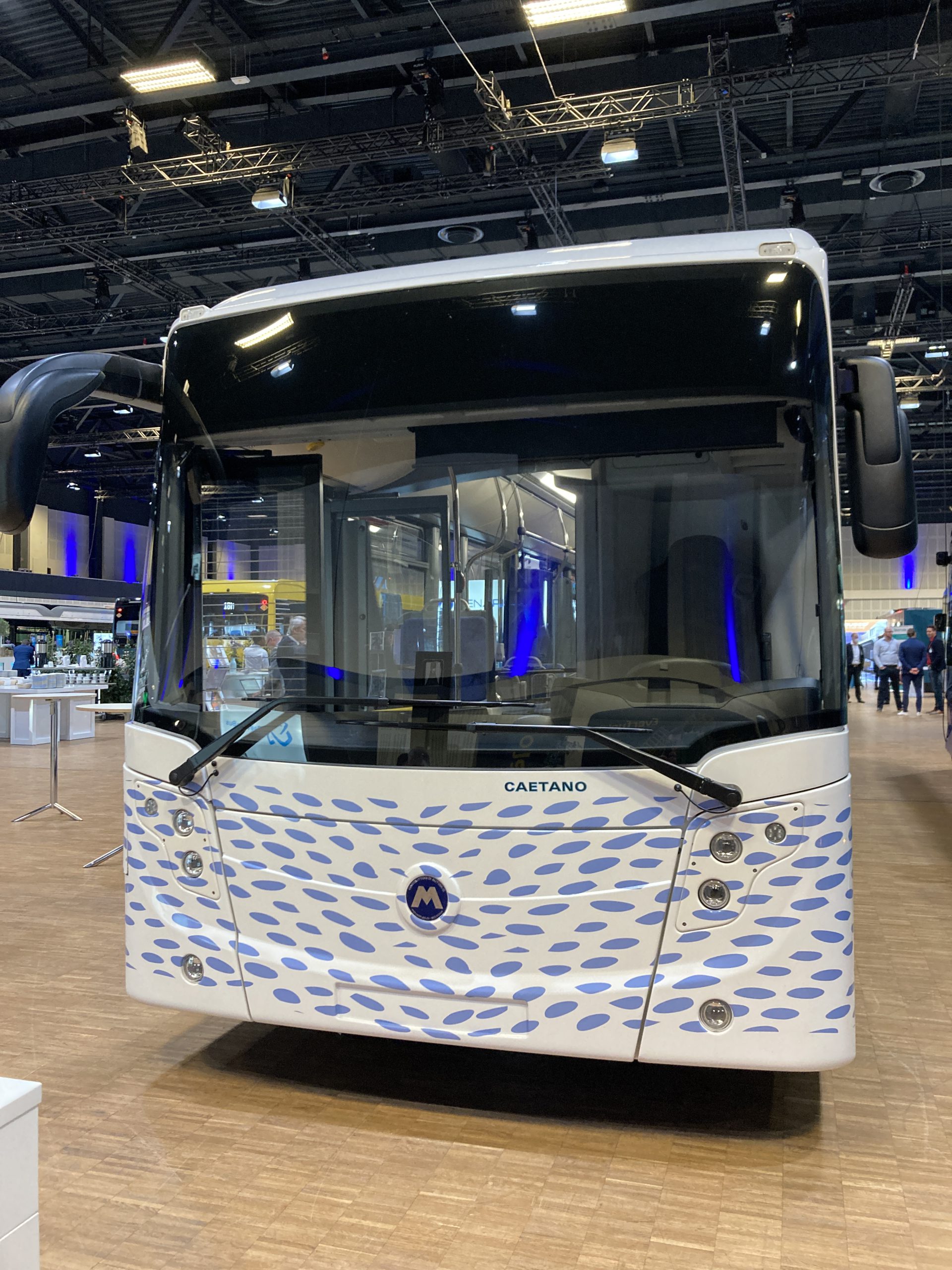 Van Hool, Arthur Bus and Skoda are also in Berlin, together with the couple Industria Italiana Autobus – CaetanoBus, partners in Italy and Europe: IIA will market the H2.City Gold in Italy, CaetanoBus will offer the battery-electric Citymood E in Europe.
Solaris brought a Urbino 18 Electric in the German capital (where many Solaris e-buses are in operation). VDL is at ElekBu with a unit of the new range Citea. The 6-meter e-Centro by Otokar is still showed to potential customers. Van Hool's A12 Fuel Cell is an interesting novely.
No buses at the expo for Hess, and for Quantron as well (in the last case it was not on purpose…). Among suppliers, we can find – among many others! – in Berlin BorgWarner, Heliox, Twaice, Ventura Systems, Masats, Konvekta, Valeo, PSI.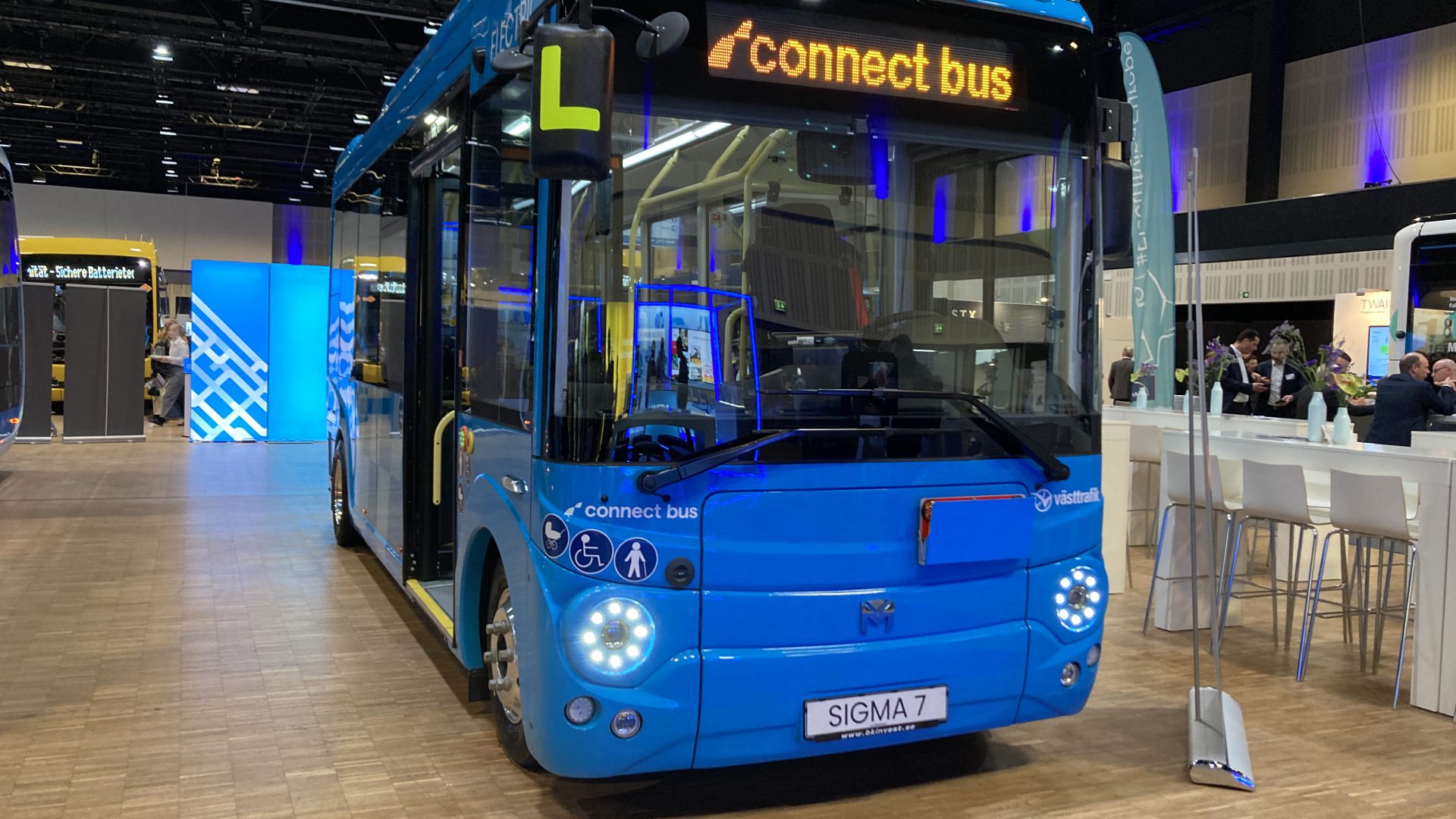 ElekBu 2023 premiere #1: MCV C127 EV
Egyptian manufacturer Manufacturing Commercial Vehicles (MCV) has developed a new fully electric bus for the German market. MCV Germany, a subsidiary of the company, focuses on the sales and maintenance of city and intercity buses with electric drive. The new electric bus has a battery capacity of up to 462 kWh, supplied by Forsee Power and using the ZEN Plus LiNMC type. The bus uses an electric central motor from Actia, with a peak power of 250 kW and a maximum torque of 3,000 Nm. It bus conforms to VDV guidelines and will have a 10.5 and a H2 fuel cell variant. MCV is a global player in the bus market, with plants in Egypt, Singapore, and South Africa.