Why does Russia need hydrogen buses? A contribution by Sergey Ivanov, CEO of Drive Electro
Why Does Russia Need Hydrogen Buses? The development of a new transport technology is aimed not only at addressing transport and environmental issues but also at restructuring the economy and infrastructure as a whole.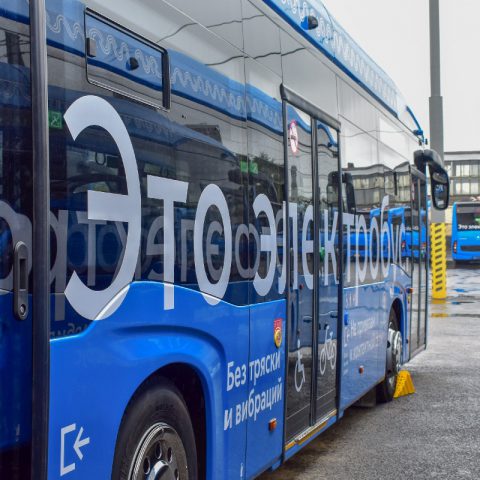 Below, a contribution by
Sergey Ivanov, CEO of Drive Electro.
Drive Electro is a Russian company
supplier of drivetrain and batteries for Kamaz
Why Does Russia Need Hydrogen Buses? The development of a new transport technology is aimed not only at addressing transport and environmental issues but also at restructuring the economy and infrastructure as a whole.
In late 2020, Russian President Vladimir Putin instructed his government to design and launch production by 2023 of buses using hydrogen fuel, followed by railway locomotives. He noted that given the need for nature conservation, especially in major cities where a lot of diesel fuel is used, it is extremely important to switch urban transport systems to natural gas and, in particular, hydrogen fuel.
Potrebbe interessarti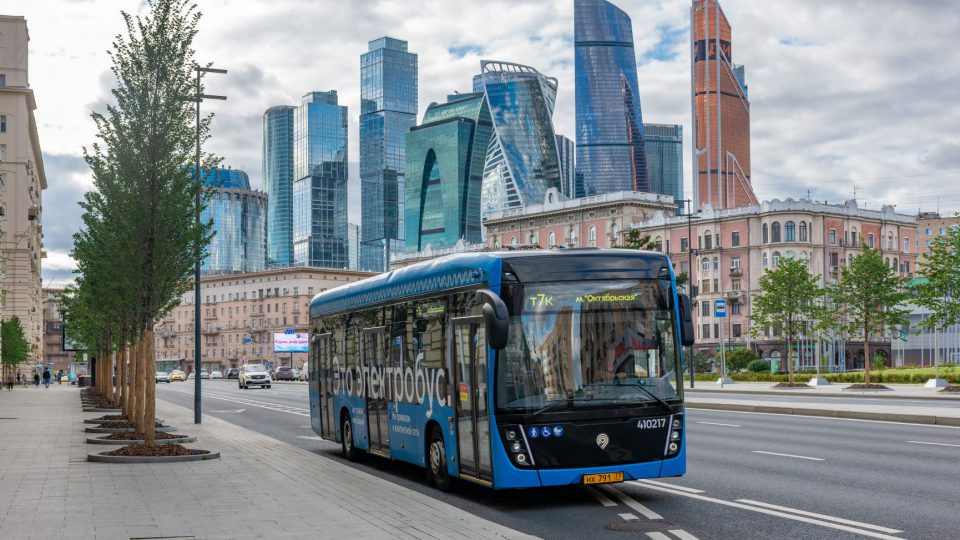 By the end of 2021 there will be 1,000 electric buses in operation onto Moscow's roads. For 2.5 years of operation, electric buses have already traveled more than 40 million kilometers and carried more than 90 million passengers. "Starting this year, by the decision of the Mayor of Moscow, we …
Hydrogen buses are part of Russia's future
Plans to organize zero-emission public transport systems have become a global trend. London's transport strategy, for example, aims to implement a "carbon-free city" concept by 2050. They plan to start with public transport: the city has committed to purchasing only zero-emission buses from 2025 and to making the entire public transport system carbon-neutral by 2037. Paris, meanwhile, is planning to run all its buses on electricity and biofuel as early as 2025.
Russia too is trying to move in line with the global trend: Maxim Liksutov, head of Moscow's Transport Department, says the city will purchase only electric buses from 2021.
The question of whether Russia needs hydrogen transport is no longer on the agenda, but we need to understand why this is being done and what prospects and problems this new type of fuel will give rise to.
Hydrogen economy: a $100 bn per annum
The creation of hydrogen vehicles is a secondary consideration relative to the transition to hydrogen energy. As the main exporter of energy resources to Europe, Russia is highly dependent on demand in that region, and Europe's plan to switch to hydrogen is forcing changes in the Russian energy sector. According to a road map presented by Energy Minister Alexander Novak, the share of Europe's hydrogen market to which Russia could lay claim is estimated at $100 bn per annum. The challenge is an ambitious one: to control 20% of the global market by 2030 and ultimately become a leader in the field.
It is within this context of the transition to hydrogen energy that opportunities for developing hydrogen transport are being explored. The decision to develop hydrogen transport is largely being driven by a commitment to addressing environmental issues. Data from numerous studies show that in the operational phase, electrical and hydrogen electrical installations cut CO2 emissions by an order of magnitude, or even more. But the operational phase is just a part of a vehicle's complete life cycle.
Firstly, any vehicle is only as clean as the energy source that powers it, which brings us to the issue of hydrogen production. Secondly, building this new type of transport will require the manufacture of fuel cells and the creation of infrastructure and a fuel logistics system.
Hydrogen cuts CO2 emissions by 88-90% across the full life cycle if it is produced by water electrolysis or from natural gas with the transformation of CO2 into carbon through carbon capture and sequestration. In both cases, to obtain a sufficient amount of hydrogen to cover 20% of global demand, as envisaged in the road map, existing gas processing facilities will require a major upgrade and new capacities will have to be built.
Furthermore, the infrastructure required for hydrogen transport is not yet in place, which is why development of hydrogen transport must start with commercial vehicles, electric buses, and municipal vehicles. The essential point here is that these types of vehicles travel along more or less fixed routes. An electric bus, for instance, needs between 1 and 3 charging stations along its route, whereas passenger cars require 100 fueling stations within a radius of 500 km. The infrastructure can therefore be developed in small steps, starting by switching public and commercial transport to hydrogen.
The issues related to hydrogen use
Aside from that is the question of safety, hydrogen needs to be handled responsibly: hydrogen buses and all the associated infrastructure must be tested and certified to the very highest safety standards. For economical and reliable logistics, transportation and storage of hydrogen, the materials science side will also need to be developed. This covers a vast spectrum of scientific research work with opportunities to develop new production facilities.
Potrebbe interessarti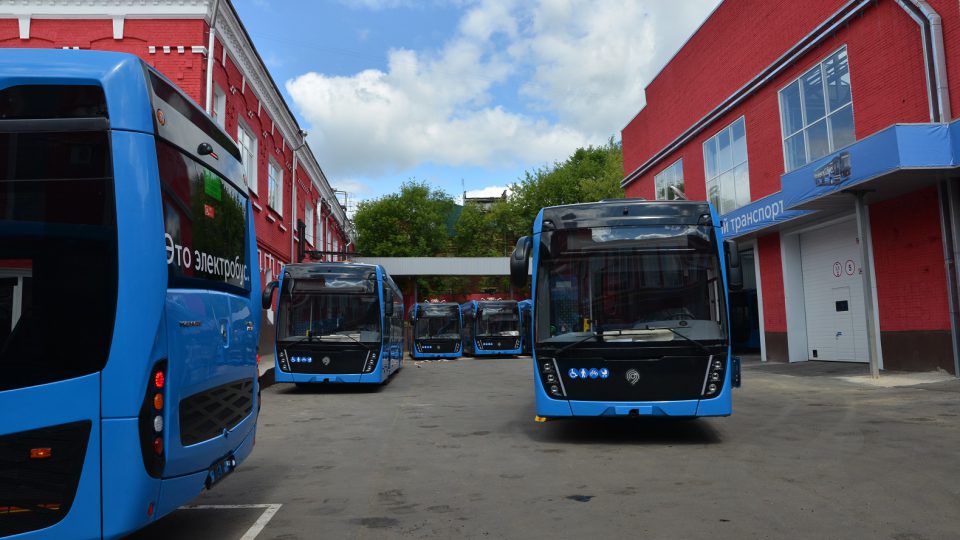 Following the Mayor's announce that Moscow will no more buy diesel buses for public transport, state-owned public transport company Mosgortrans today released that «Hydrogen buses are a next step of Moscow surface transport development». A sample of the hydrogen bus will be developed for testi…
Thus, developing hydrogen buses is but one element of an enormous structural shift in the economy, which needs to be intelligently organized and implemented. If done properly, it will lead to opportunities to diversify the economy, develop hi-tech manufacturing and create new high-skill jobs.
So, what needs to be done at this stage? According to the fuel and energy strategy to 2030, the main emphasis in the development of hydrogen energy should be on research and development, which is generally correct. However, as it is often the case, a bias is emerging in favour of theoretical work. The famous American science historian Loren Graham noted in his book 'Lonely Ideas: Can Russia Compete?' that Russian scientists have made a huge contribution to world science. They have been pioneers in many fields, but the one thing they have managed to do only extremely rarely is to make their inventions commercially successful in their own country.
To ensure that the Russia's noble efforts to transition to hydrogen energy and create hydrogen transport do not get stuck in the research stage, the government must introduce a range of support measures, including tax and financial incentives. Examples of successful development of the electric vehicle industry and the creation of infrastructure for electric cars, and now also hydrogen vehicles, can be found in China, the UK and Germany, which are currently the leaders in this field. It should not be forgotten, however, that Russia has its own experience of successfully creating electric public transport in the shape of Moscow's electric buses. This project is a world-class example that demonstrates the country's readiness to switch to environmentally clean transport, including hydrogen vehicles.
Together, financial support for research institutes and incentives for business should produce a positive result. And by doing this, Russia will be able to take its rightful place in the emerging hydrogen economy of the future.