YEA, Yutong new e-vehicles architecture, launched in Zhengzhou (with weight savings and 3rd generation e-axle)
Yutong YEA new electric vehicle architecture has been presented during a dedicated global event held in Zhengzhou, China. YEA stands for Yutong Electric Architecture. It's an advanced, scalable and self-evolving EV architecture that enhances the Chinese manufacturer's commercial vehicles through a native powertrain design. We attended the launch event at Yutong headquarter in Zhengzhou, also […]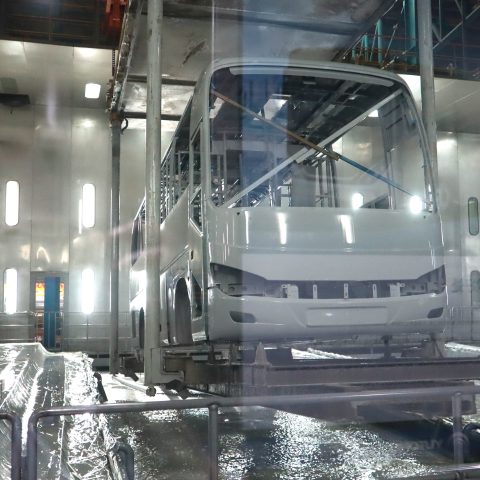 Yutong YEA new electric vehicle architecture has been presented during a dedicated global event held in Zhengzhou, China. YEA stands for Yutong Electric Architecture. It's an advanced, scalable and self-evolving EV architecture that enhances the Chinese manufacturer's commercial vehicles through a native powertrain design.
We attended the launch event at Yutong headquarter in Zhengzhou, also visiting bus production facilities, as well as test centers for vehicles and key powertrain components. More reporting will follow.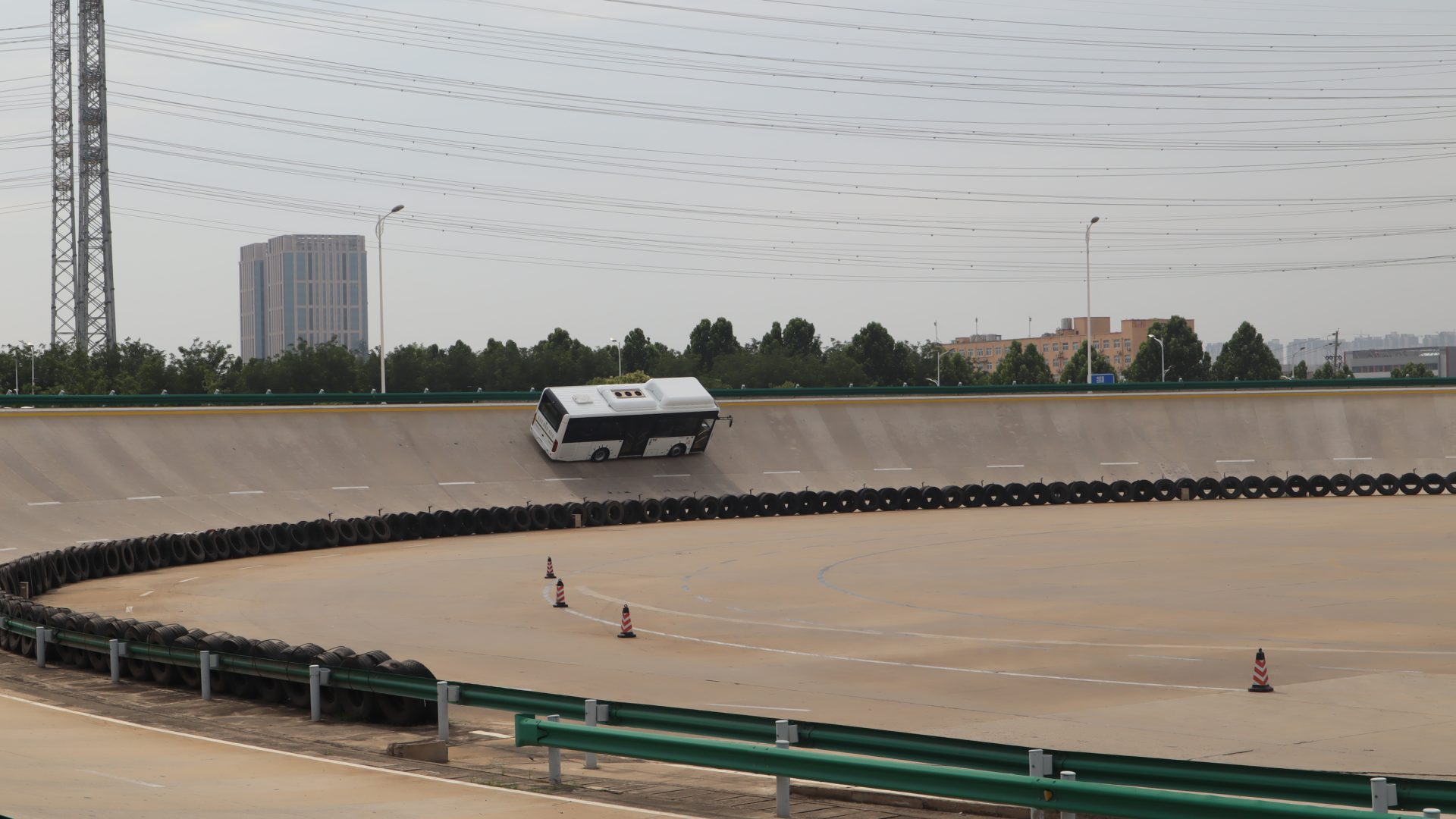 Yutong new EV architecture: weight savings in the spotlight
The brand-new architecture integrates hardware and software and was developed in-house by Yutong. Some highlights: batteries have higher energy and enhanced safety standard, with improved water and fire resistance. The third-generation e-axle reduces weight by approximately half and energy consumption by 15%. MW-level supercharge system was also improved.
"Through improving structure, using high-strength and light materials, and adopting advanced technology to improve light weight level, weight of 8-meter, 10-meter and 12-meter Yutong full-electric bus is decreases by 10%-20%, and energy consumption is decreases over 10% while carrying the same passenger capacity", the manufacturer states.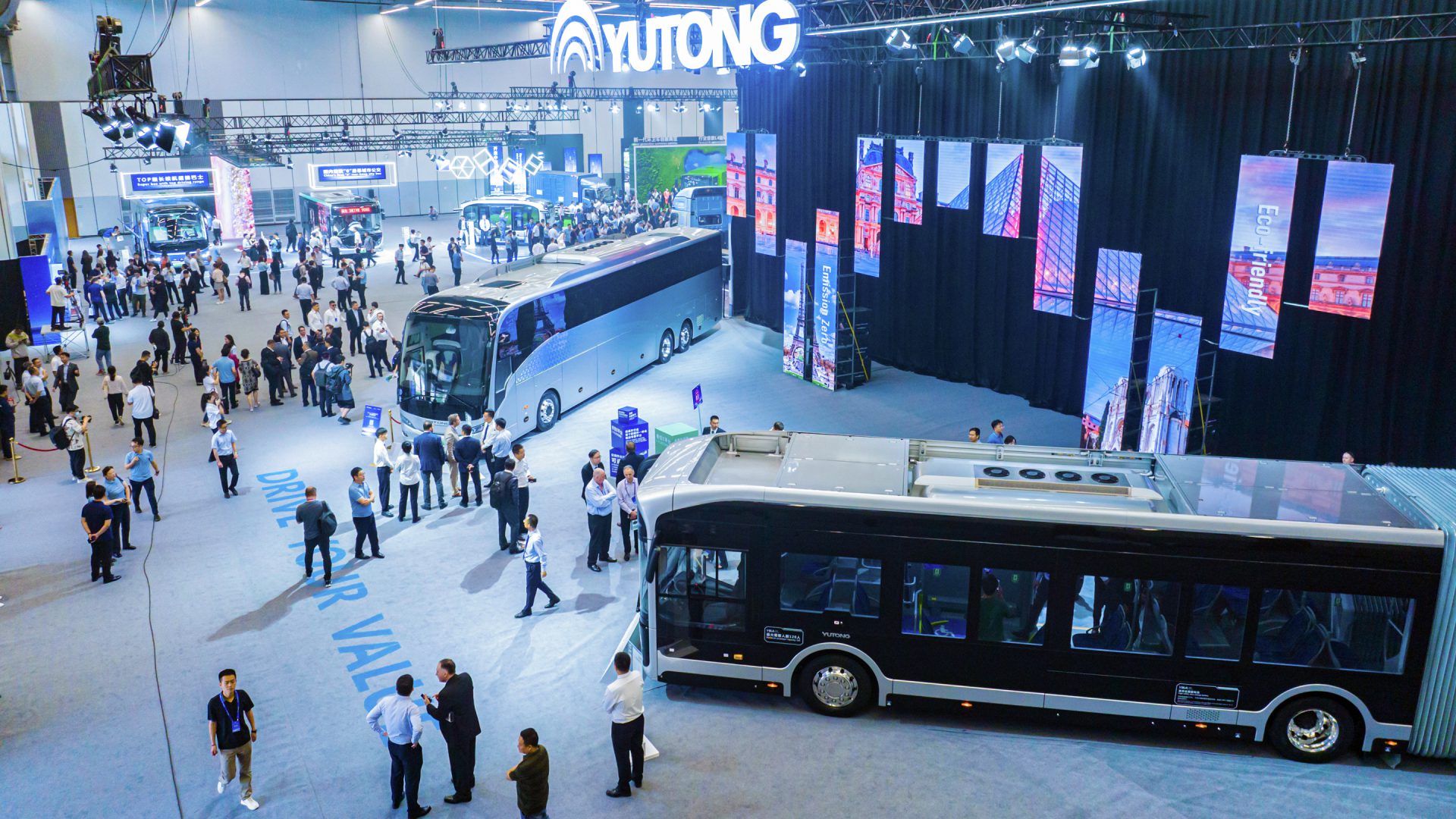 And adds: "With YEA, Yutong achieves seamless integration of software and hardware, thereby significantly enhancing product safety, reliability, and efficiency. The platform delivers super-integration, scalability, and self-evolution, therefore meeting full-scenario requirements of different commercial vehicle segments".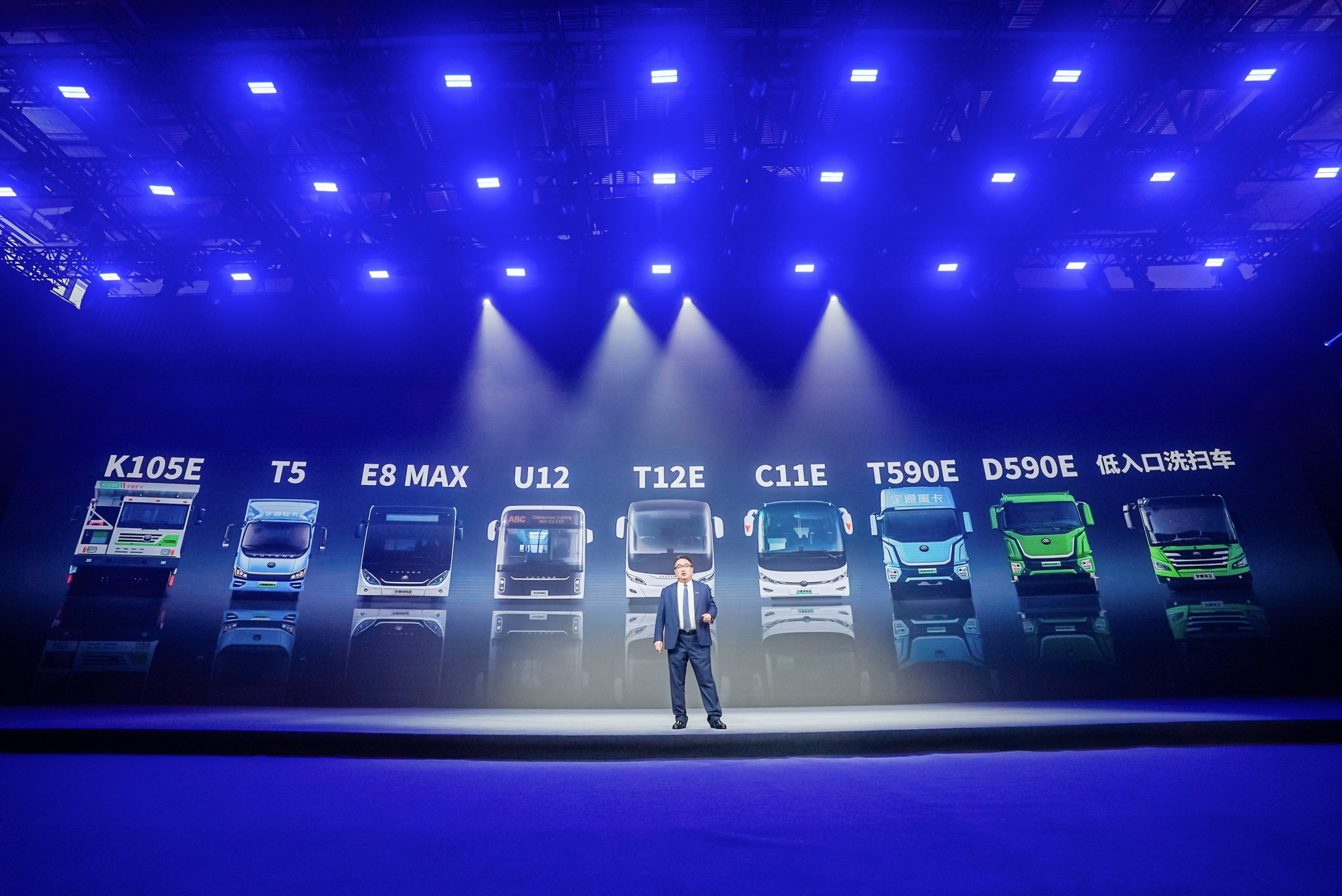 YEA is made of two core components: C-architecture and YOS. They form the technical basis of the EV architecture. The C-architecture serves as the intelligent "brain" of the commercial vehicle. It comprises a "central computing unit, multi-in-one controller, intelligent cabin domain controller, and advanced driving assistance domain controller." YOS is the name of the commercial vehicle operating system, a self-developed OS with C-architecture. "The combination of these two core components facilitates functional fusion and redistribution, resulting in a 200% increase in computing power and a 100% improvement in control efficiency", Yutong states.